---
2009 AHR EXPO Calendar Release











WHAT: 2009 AHR EXPO® (International Air-Conditioning, Heating, Refrigerating Exposition):
• The world's largest trade show for the heating, ventilation, air conditioning, and refrigeration industry
• The HVACR professional's single best resource for thousands of new products, new ideas and new services
• Over 70 Educational Sessions, many free
• New Technology Demonstrations

WHO: More than 1,800 exhibitors from around the world and every segment of the HVACR industry
• More than 375,000 net sq. ft. of exhibit space
• Estimated 50,000 total attendees (over 30,000 attendees and 20,000 exhibitor personnel)
• HVACR professionals from more than 120 countries

WHEN: Monday, January 26, 2009 – Wednesday, January 28, 2009 (Please note show days have moved back to a Monday through Wednesday schedule)

WHERE: McCormick Place (North & South Halls) in Chicago, Illinois

FURTHER
INFORMATION: The World's Largest HVACR Exposition is back in the Windy City!
The International Air-Conditioning, Heating, Refrigerating Exposition (AHR EXPO) is a comprehensive and hands-on event, attracting thousands of visitors from every facet of the industry. It provides a unique opportunity to network with engineers and contractors, building managers and owners, system designers and installers, systems integrators and automation specialists, and technicians.

Thorough coverage of topics such as:
• A/C, Heating and Refrigeration Systems, Equipment & Components
• Building Automation & Controls
• Specialized Climate Control Systems
• Radiant Heating & Hydronic Systems
• Ventilation & Air Movement Products
• Energy Efficiency
• Indoor Air Quality
• Building System Integration
• SEER 13...and higher
• Green Building Initiatives/Sustainability
• Information Technology & Business Management
• Mold & Moisture Control
• Labor-saving Tools, Software, Business Support Services, and much more

With special sections of the exhibit floor dedicated to Software and Building Automation and Control, and over 60 presentations on New Product Technology, the AHR EXPO is the perfect place to see and experience the latest innovations in the industry. Special educational sessions are also offered by sponsoring and endorsing associations.

Visit AHR EXPO's web site at www.ahrexpo.com for complete information or contact show management at the International Exposition Company (call 203-221-9232 or email to info@ahrexpo.com).

Since 1930, the AHR EXPO has been the HVACR professional's single best resource for new products, new ideas and new services. It's a hands-on, interactive event that showcases a wide spectrum of equipment, systems, and components for residential, commercial and industrial application.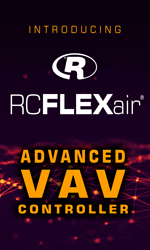 The AHR EXPO is produced and managed by:
International Exposition Company
15 Franklin Street
Westport, CT 06880
Telephone: 203-221-9232
Fax: 203-221-9260
info@ahrexpo.com
www.ahrexpo.com


CO-SPONSORS: American Society of Heating, Refrigerating and Air-Conditioning Engineers (ASHRAE) and Air-Conditioning, Heating and Refrigeration Institute (AHRI)

HONORARY SPONSOR: Heating, Refrigeration and Air Conditioning Institute of Canada (HRAI)

30 ENDORSING ASSOCIATIONS:
1. AABC (Associated Air Balance Council)
2. ABMA (American Boiler Manufacturers Association)
3. AMCA (Air Movement and Control Association International Inc.)
4. AFE (Association for Facilities Engineering)
5. BI (BACnet International)
6. BPI (Building Performance Institute)
7. CABA (Continental Automated Buildings Association)
8. CTI (Cooling Technology Institute)
9. GreenMech (Green Mechanical Council)
10. GridWise™ Architecture Council
11. HARDI (Heating, Airconditioning & Refrigeration Distributors International)
12. HVI (Home Ventilation Institute)
13. IAQA (Indoor Air Quality Association)
14. IIAR (International Institute of Ammonia Refrigeration)
15. LMA (LonMark Americas)
16. MCAA (Mechanical Contractors Association of America)
17. MSCA (Mechanical Service Contractors of America)
18. NADCA (National Air Duct Cleaners Association)
19. NAFA (National Air Filtration Association)
20. NEBB (National Environmental Balancing Bureau)
21. PHCC (Plumbing-Heating-Cooling Contractors Association)
22. RPA (Radiant Panel Association)
23. REHVA (Federation of European Heating and Air-conditioning Associations)
24. RETA (Refrigerating Engineers & Technicians Association)
25. RSES (Refrigeration Service Engineers Society)
26. SMACNA (Sheet Metal and Air Conditioning Contractors' National Association)
27. SPIDA (Spiral Duct Manufacturers Association)
28. TABB (Testing, Adjusting and Balancing Bureau)
29. USGBC® (U.S. Green Building Council)
30. ZigBee™ Alliance
---


[Click Banner To Learn More]
[Home Page] [The Automator] [About] [Subscribe ] [Contact Us]