---

EMAIL INTERVIEW - Paul Ehrlich, Anto Budiardjo & Ken Sinclair
Anto Budiardjo, President of Clasma, Inc.,
Clasma is the marketing and conference company that is organizing BuilSpec Education Seminars in partnership with Consulting Specifying Engineer (C-SE).
Please send comments and questions to antob@clasma.com.

Paul Ehrlich, PE – Building Intelligence Group
As Clasma's Program Development Director, Paul Ehrlich creates objective and relevant material for the organization's numerous buildings industry events that include BuilConn, BuilSpec, XML Symposium and M2M Expo and Conference. In addition to his role with Clasma, Ehrlich has established Building Intelligence Group an independent consultancy, whose primary purpose is to help system suppliers as well as building owners and managers, maneuver their operations through the vast changes prompted by enterprise building management. Throughout his career, Paul Ehrlich has been actively involved with various industry groups involved in the creation of new automation standards and technologies. Previous roles include chairing the ASHRAE Guideline 13 committee on how to specify DDC controls and acting as the inaugural chair for the oBIX committee to establish XML standards for building controls.
Contact information: paul@clasma.com
---
The Who, What, Where, and When of BuilSpec
Sinclair: What is BuilSpec? Where are they held, how long are the sessions and how much will they cost?
Ehrlich: The BuilSpec seminar series was created to provide technical owners and consulting engineers with an objective and clear understanding of the technologies, initiatives and trends that are reshaping the building systems playing field. The success of the industry is going to be reliant on the ability to utilize the enabling technologies that are converging in the marketplace. BuilSpec is a tool to generate understanding and help consultants and owners reach that goal.

Budiardjo: The one day seminars will be held in 11 cities across the country: Atlanta, Boston, Chicago, Denver, Houston, Los Angeles, New York, Orlando, San Francisco, Seattle, and Washington DC. The cost for general attendees is $395.00 but for licensed, professional, consulting or specifying engineers working in the building automation and controls industry, or any affiliated industries, the cost is only $195.00. It is a great deal!












Sinclair: How is BuilSpec related to BuilConn?
Ehrlich: BuilConn is the annual industry gathering to advance the subject of convergence. BuilSpec summarizes what has been learned at BuilConn and takes it on the road to the people who need to know how to use the technologies! In one day, the participants will learn how all of this will impact how they go about specifying and designing building systems.
Sinclair: Why should anyone plan on attending – what will they learn?
Ehrlich: The changes taking place in the industry make it crucial for consultants and owners to have a clear picture – not only of what exists today but what will be happening in the near future. The information delivered will be unbiased, objective and not driven by commercial agendas. Attendees will walk away with a great understanding of the "how's and why's" of open systems and the technologies affecting them.
Sinclair: Is it really educational or just a sales pitch?
Budiardjo: Obviously the events will have sponsors, but they will not be influencing the educational portion of the seminar. Separately from the educational material, sponsors will have a brief opportunity to present their perspective on the new technologies and issues. In addition, if they are interested, attendees will also be able to network with sponsors during breaks and meals.

Ehrlich: Unbiased objectivity is THE most important criteria of the BuilSpec content. BuilSpec is not tied to any specific angle of technology, approach or vendor. Our mission is to explain the facts about ALL the relevant technologies in a balanced and meaningful manner move the industry along in delivering value to building owners and the industry. BuilSpec is an educational seminar first and foremost.
Sinclair: Is this a seminar just about BACnet and LonWorks? And will you be addressing issues such as IT convergence, wireless and XML?
Ehrlich: No and Yes! The seminar will be focused on the broad issues that are impacting the industry. These include topics such as Owners needs, IT, Wireless, as well as open systems standards. The goal is to make this an interactive seminar. For more details on the agenda please refer to http://builspec.com/agenda.asp.
Sinclair: Are you going to provide an interoperable specification?
Ehrlich: We will go through the steps in designing a system and what is involved in creating specifications and alternate documents. The session will review a few examples of specifications but unfortunately it is not possible to provide a "one size fits all" interoperable specification.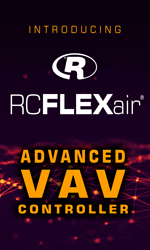 Sinclair: Who is supporting BuilSpec?
Budiardjo: First and foremost, the event is hosted not only by Clasma, the producer of BuilConn, but also by Consulting Specifying Magazine, easily the most widely respected and read magazine for engineers in the Building industry.

In addition, we have an impressive list of sponsors for the seminars including: KMC, Distech, Siemens, Contemporary Controls, Trane, Richards-Zeta, Control Co, T.E.C. Systems as well as others soon to be announced. BuilSpec is also unique in that LonMark International, CABA, oBIX, and the BACnet Manufacturers Association have endorsed it.
Sinclair: Will BuilSpec be an annual event?
Budiardjo: Right now we are planning to hold these seminars annually, but if they are as successful as I believe they will be, we may decide to run them more often and in additional geographies such as Europe and Asia.
Sinclair: Will BuilSpec come to other cities in the US, Canada or Mexico?
Budiardjo: We are collecting recommendations for additional locations for the seminars for the future. If there is a need in Mexico City…we will go to Mexico City. The same goes for Kansas City or Toronto.
Sinclair: Will attendees get CEU credits for coming to BuilSpec?
Ehrlich: Qualified Engineers will be eligible for CEU credits for attending the seminars and taking a test on the content.
Sinclair: How do I find out more about BuilSpec?
Budiardjo: Visit www.builspec.com where you can look at the venues around the US, the agenda of each day and register online.
---


[Click Banner To Learn More]
[Home Page] [The Automator] [About] [Subscribe ] [Contact Us]