---
EMAIL INTERVIEW - Jeff Reid & Ken Sinclair
Jeff Reid, Owner Automation Parts Warehouse
Automation Parts Warehouse is owned and operated by Jeff Reid. Jeff has been a technician/engineer in the Automation Controls business for over 15 years with a wealth of knowledge on Siemens/Landis & Gyr Building Automation Controls and has worked for other leading companies in the industry as well. The company is based out of Glendale, Arizona.
---
An Outlet for Affordable Building Control Parts
Sinclair: Tell me about your business.
Reid: We are a new start-up company providing an outlet for customers who have existing building control systems an avenue for affordable and reliable pre-owned parts. Most companies have a very large investment in their building control system and have a genuine need for replacement parts. Unfortunately every part manufactured has a point in time that it no longer is available from the original equipment manufacturer. When this happens the customer is forced to upgrade/replace the entire control panel, this creates quite an impact on the customer's budget. Instead of spending thousands of dollars upgrading/replacing the entire cabinet, why not just replace the part that went bad? That's where we come in, providing that part necessary to get the control panel back on line at a very affordable cost.












Sinclair: Do you offer some type of guarantee?
Reid: Absolutely. All parts come with a 30-day "no-hassle" money back guarantee. Along with that guarantee all parts are warranted for a full 12 months from the date of purchase. For specific details on our warranty please refer to the website. You will find a button on the home page that directs you to that information. We want a long-term relationship with all our customers, so we take customer satisfaction very seriously.
Sinclair: What kind of parts do you have?
Reid: Excellent question. Currently, we have a large inventory of Siemens/Landis&Gyr products. Interesting to note: we have many obsolete parts that are extremely hard to find at very affordable prices. We also have Modicon & Allen Bradley. Along with the above brands we have many field devices from a variety of companies. Our inventory will be growing rapidly as time goes on. Currently, we are looking at four facilities that are closing their doors. Looking forward, we anticipate on having an inventory of parts from most leading manufacturers in the controls industry.
Sinclair: Can you be a little more specific on your Siemens/Landis & Gyr inventory?
Reid: Sure. Siemens/Landis & Gyr made three main control cabinets in the last 25 years. Those cabinets are Remote Control Units (RCU), Stand Alone Control Units (SCU), and currently Modular Building Controllers (MBC). Many companies still have RCU panels in operation today, however parts are no longer manufactured. If your RCU panel fails then you will probably be forced to upgrade, and that would be very expensive. We have a fairly large amount of RCU parts available for very reasonable prices (while supplies last). The next cabinet is the SCU. Again these parts are no longer manufactured. We also have a large inventory of complete SCU cabinets in stock. The third cabinet is the MBC. This panel is presently being manufactured today. What we offer for MBC's are quality parts at a mere fraction of list price. This equates to major savings for the customer. The above product line is a good example of what we plan to offer in the future for many major control systems in use today such as Honeywell, Johnson Controls, Allerton, Staefa, Delta, etc.
Sinclair: What type of technical support do you have?
Reid: With a multitude of years experience working in the Building Controls industry, we are happy to provide technical support over the phone at no charge to our customers, Furthermore, in conjunction with W.M. Automation Controls, we offer service and installation in the State of Arizona. Whether you need a one-time service call, new installation, upgrade or a complete service contract, we can fulfill your needs. W.M. Automation Controls currently works on all types of control systems within the State of Arizona.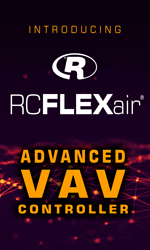 Sinclair: What type of shipping and payments do you accept?
Reid: Our standard shipping is UPS ground. However, if you need a part more expediently we can ship any way that fits your needs including "next day" Air. If you are located in the Phoenix Metro area then same day delivery is standard at no charge. Credit Card Payment methods are Visa and Mastercard.
Sinclair: Are you interested in buying pre-owned parts?
Reid: We certainly are. This is one way we grow our inventory. We buy both new and pre-owned parts. If you have parts in your facility that are no longer needed, then why not turn them into cash? The parts must be in good shape and complete with no flaws. If interested please call Jeff at 623-204-2091 or send an email to: AutomationPartsWarehouse@cox.net
Sinclair: Where can I find your website?
Reid: Our website address is: http://www.automationpartswarehouse.com
---


[Click Banner To Learn More]
[Home Page] [The Automator] [About] [Subscribe ] [Contact Us]