---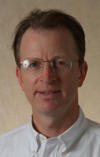 EMAIL INTERVIEW Steve Fey & Ken Sinclair
Tridium recently appointed Steve Fey as its new president. In this role, Steve will have overall responsibility for Tridium's operations.
Steve joined Tridium in 2004 as part of the leadership team and was vice president of Sales, where he was a major contributor in accelerating the growth of the company and expanding Niagara into new customer segments. Prior to joining Tridium, Steve was general manager for Activation Technologies, a Tyco Fire & Security subsidiary. Steve began his career at Texas Instruments before leaving for Andover Controls where Steve held positions with increasing responsibility in sales, marketing and systems engineering.
---
The future at Tridium
Looking ahead, we will continue to invest in both R&D and marketing to both meet the needs of our existing customers and to more rapidly expand into industrial automation and M2M applications.











Sinclair: Going forward, what are your plans for Tridium?
Fey: It is one of continuity. Awhile back, we began implementing a multi-year business plan and technology roadmap that our leadership team developed. In June 2005, we released NiagaraAX, the third generation of the Niagara Framework. NiagaraAX has been an overwhelming success, allowing us to extend our growth and enter new segments including security automation, refrigeration, and convergence retail. Looking ahead, we will continue to invest in both R&D and marketing to both meet the needs of our existing customers and to more rapidly expand into industrial automation and M2M applications.

In fulfilling our mission to make Niagara the platform of choice for device to enterprise automation, we are making a major investment in Niagara Central, our new on-line portal. Recently introduced, Niagara Central will rapidly become the central point of contact and support for the Niagara community of customers, partners, and developers.
Sinclair: What new Niagara based applications are coming to the market?
Fey: We have several. Later this month we will be releasing NiagaraAX 3.1, which is the second major release of the NiagaraAX platform. In addition, we are planning to release Energy Suite AX this fall, which is the latest version of our energy and cost analysis enterprise software. With new features such as the ability to normalize energy data on variables such as production units, Energy Suite AX makes it possible for our industrial customers to correlate their production results against energy usage and to forecast the cost impact of modifying their production levels.

In September, we are releasing our Vykon Security Appliance, which is a fully embedded, web-based access control and alarm monitoring security appliance built on the Niagara AX platform. Vykon Security is the "third play" in our Vykon product offering and joins our other Vykon applications in building automation and energy.
Sinclair: What else can we expect to see in the near future?
Fey: We constantly have new projects in development in a variety of areas. While I'm not at liberty to share all of them with you now, as mentioned above, there is Niagara Central, which is the company's new interactive portal for the Niagara Community. Introduced in August, Niagara Central is an on-line resource that supports the community, fosters interaction and cross pollination of business opportunities, acts as a NiagaraAX licensing tool and supports AX developers creating and licensing their own work. We are also hard at work to make NiagaraAX available on new server platforms including IBM Linux and the AMD based platform with Solaris 10 later in the year. On the wireless front we are integrating the Siemens MC 75 EDGE Cellular module into our JACE 2 equipment controller in order to provide remote Internet connectivity without having to provide a dedicated, hard-wired connection. Then there is the work we are doing in support of oBIX.
Sinclair: Talk to me about that.
Fey: Right from the outset, we've been a leading supporter of oBIX and will continue to be. As the industry-wide initiative that defines XML and Web services-based mechanisms for communications between building control systems and enterprise software applications, we see oBIX as having a great influence in many market segments. oBIX will be released as a driver later this fall for both NiagaraAX and our existing R2 products. With its remarkable flexibility, we hope to see wide adoption of oBIX across the entire building control spectrum including building automation, refrigeration, lighting, security, as well as fire and life safety systems.
---

[Click Banner To Learn More]
[Home Page] [The Automator] [About] [Subscribe ] [Contact Us]