---

Using remote access solutions, your computers and intelligent devices can be monitored and maintained from anywhere in the world.

Kenneth Dukofsky,
Marketing Communications Manager
Minicom Advanced Systems

As published on KVM Blog
Thursday, August 07, 2008











In the current recession and with the recent steep climb in oil prices, companies are looking for ways to reduce their travel expenses. Travel also causes damage to the environment. A single passenger flying business class from New York to London will cause the emission of 3.5 tons of CO2 increasing the amount of greenhouse gasses responsible for global warming.
Due to the high cost of travel, many IT professionals are forced to limit both maintenance and repair efforts to a few scheduled onsite visits. Important work may be left undone for days or weeks. If the problem requires specialized hardware or software, work can be delayed even further – whether the visit is across the city or across the world.
There is however a way to keep IT assets running smoothly by remotely maintaining your computers via remote access. Instead of hopping into a car or plane to maintain or fix remote computers, IT staff can access the computers and work on them from the comfort of their own office, saving their company thousands of dollars in the process.
Taking it to the next level, using a KVM IP hardware solution allows accessing your servers at the deeper BIOS level, something software solutions are unable to accomplish. Remote access uses digital access to (keyboard, video, mouse) KVM switches via the TCP/IP (internet) protocol in order to allow administrators to manage systems from anywhere in the world.
This KVM access enables a number of unique missions to be performed of which remote software solutions are incapable, such as: booting from another hard disk if the main hard disk is broken; bypassing faulty hardware components; entering the Windows recovery console; entering 'safe mode' without networking; reconfiguring low level drivers; remotely booting to another operating system (dual boot); recovering and restoring the hard drive from a previous image etc.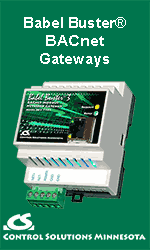 According to an Intel Corporation study on trouble tickets and spending (1), approximately 5 percent of technical desktop computer-related support incidents represent slightly over 50 percent of total support costs, largely due to the costs of labor and travel. Certainly, any way to cut the cost of remote diagnosis/service—even just one of every four or five incidents—can mean significant budget savings, as well as returning users to business as usual.
Supportindustry.com reports that most IT help desk managers surveyed said that having instant access to accurate diagnostic information would make it faster (66 percent) and easier (62 percent) to resolve problems (2).
Due to spiraling travel costs, remote IT access has evolved from a luxury into a necessity. IT managers can simply no longer afford to be without it. Using remote access solutions, your computers and intelligent devices can be monitored and maintained from anywhere in the world. Problems can thereby be diagnosed more accurately and fixed in less time and at lower cost. Please visit our website for free informative resources such as white papers, case studies, podcasts and webinars on the subjects of KVM and Digital Signage.
The writer Kenneth Dukofsky is the Marketing Communications Manager of Minicom Advanced Systems. Minicom manufactures KVM server and computer management solutions that facilitate the control of the enterprise and corporate IT environments. Additionally, Minicom is an innovative manufacturer of distribution and extension solutions that provide the Digital Signage Last Mile™ player-to-screens stage of connectivity for Digital Signage systems. Minicom is an Intel Capital portfolio company and was named a Deloitte Technology Fast 500 company. Founded in 1988 Minicom has an international presence in over 70 countries, with headquarters in Israel and regional offices in North America and Europe.
---
---


[Click Banner To Learn More]
[Home Page] [The Automator] [About] [Subscribe ] [Contact Us]