---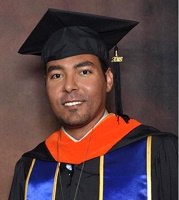 EMAIL INTERVIEW – Ken Sinclair and Mahmoud Elmeligy
Mahmoud Elmeligy is a Mechanical Engineer with over 8 years of experience, a specialist in HVAC, BIM modern energy design, and machine learning experiment application for Building automation and energy efficiency. His early days at research was applying sustainability for modern housing, using MicroElectroMechanical Systems (MEMS) in HVAC DOAS Design. Mahmoud has a bachelor's degree in engineering & technology, from Cairo, Egypt. His latest degree is Master of Science from the University of California, Riverside. He is a researcher and application developer for ecological, and demographical phenomena. Mahmoud is ASHRAE, USGBC, NCEES, Member.
---
DOAS By Machine Learning

Introduce the application of machine learning to Dedicated Outdoor Air Systems (DOAS)

Sinclair: Why did you write this article on Machine Learning?

Elmeligy: I wrote this article as an experiment to investigate the advantages of using the MATLAB software Prediction Tools to study the improved efficiency and decrease energy for buildings.
The present project is focused on MATLAB software design considerations that are specifically relevant to DOAS. It is not intended to be a general guide for designing machine learning HVAC systems. Instead, it plans to highlight issues that should be considered when incorporating overall machine learning design with DOAS.

(PDF) DOAS BY MACHINE LEARNING. Available from: https://www.researchgate.net/publication/327231052_DOAS_BY_MACHINE_LEARNING [accessed Aug 26 2018].
The purpose of this project is to introduce the application of machine learning to Dedicated Outdoor Air Systems (DOAS) for multi-family or tower buildings and cites that lack adequate energy resources. Through the DOAS system, we may control the impact air systems have on the energy grid. The application is to predict the energy consumption based on environmental data and building data.
An example of such a project is under research and development at Facebook with the goal of predicting the failure and provide corrective actions to strengthen the integrity of the Facebook Data Center. The automation control will be influenced, in part, by machine learning, based on system history dataambient temperature changes during the year.
Sinclair: What is the next step of the project for development?

Elmeligy: Applying the MEMS technology as CFD computational fluid dynamics for tracking the load unit heat/square foot.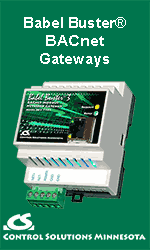 Sinclair: Is the project tested?

Elmeligy: Yes, by me for over 3 months.

Sinclair:
How may companies interested in applying the experiment find out more?
Elmeligy: Contact me Mahmoud Elmeligy <melme001@ucr.edu>
---


[Click Banner To Learn More]
[Home Page] [The Automator] [About] [Subscribe ] [Contact Us]