---
The Issues of Security Automation has never been easier and has never occurred on such a scale. It's the right time to ask these questions because automation will shape the future. - Peter Chipkin, Chipkin Automation Systems Inc.

Master Systems Integrators (MSI) They make sure all systems communicate properly, coordinate all project participants, collaborate with building owners to ensure systems information will be accessible and usable, and they develop software layers responsible for integration, aggregation, and communication of the building systems. - Scott Cochrane, Cochrane Supply & Engineering, and Tom Davis, at ERMCO, Inc

DOAS By Machine Learning Introduce the application of machine learning to Dedicated Outdoor Air Systems (DOAS) - Mahmoud Elmeligy

BACnet Protocol Stacks – Cimetrics BACstac To simplify the task of interfacing to BACnet, our software team created a set of BACnet libraries: BACnet Protocol Stack - BACstac. The Cimetrics BACstac customer list includes many well-known brands in the HVAC, lighting control and physical access control industries worldwide. - Svetlana Lyons, Project Manager, Cimetrics, Inc.

"Talent for Tomorrow" We need to attract more people into the field and provide them with the training and education needed to be successful in their career. - Rod Rushing, Vice President and President, Building Solutions, North America, Johnson Controls
It's All in a Name – (Super) MSIs are Masters of their Domain - Scott Cochrane, President and CEO of Cochrane Supply & Engineering

Life After a Startup: J2 Innovations - the Journey - Scott Muench, Vice President of Marketing & Business Development, J2 Innovations
Keeping up with Energy Managers and keeping them up to date. - Ed Armstrong, Executive Director, Energy Management Association

Eclipse Volttron Workshop 2018 The big news is that the project will be managed by the Eclipse Foundation. - Nigel David, BSc, MSc, PhD, Lead Researcher, SES Consulting Inc.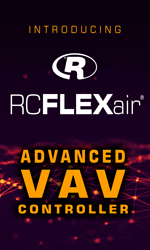 Interviews from August 2018