---
Valcros, Inc. Leads the High Tech Technology Revolution for Real Estate and Hospitality
Valcros to design and implement converged solution for high-end, multi-unit dwelling











San Diego, California (April 25, 2006) – San Diego based Valcros has been chosen as the network integration partner of One Willow Bridge Road, a luxury condominium property under development in Vail, Colorado. The Valcros designed network positions One Willow Bridge at the forefront of the cutting edge hospitality and real estate hi-tech revolution.
One Willow Bridge Road consists of 22 separately owned units featuring two, three, and four bedroom floor plans. Via the Internet, guests can pre-select lighting levels, music, television channels, and room temperature prior to their arrival. The units provide high-speed wired and wireless Internet access.
Other amenities and features include:
Video monitoring of guests who request property access

Controlled access of the visitor elevator

Digital coding and discreet cameras to provide privacy and security in parking structures and building vestibules

A touch screen phone that acts as a "mini-computer" delivering concierge services such as information on local resorts, restaurants, shops, events, room service, and guest information.

A secure wireless network accessible in residences, lobby and common areas, and poolside

Clear, strong cell phone coverage available throughout the property

High-resolution, flat panel televisions, surround sound and premium music speakers, cable and satellite television and radio in each residence

Video conferencing units to connect anywhere in the world
"Hotels and multi-tenet units that offer amenities such as pools, spas, fitness areas, and restaurants are seeing the benefit of offering these additional amenities as our society becomes more mobile and technologically advanced," says Mark Munger, CEO of Valcros. "We expect this trend to continue and extend to other properties such as retail spaces and malls, office parks, and school campuses".
With a converged network, One Willow Bridge is reaping the benefits of a multi-service, IP-based network. This network integrates voice, video, and data on a single platform thereby eliminating the management and cost of two networks while increasing staff productivity, and creating a flexible infrastructure to meet the future needs of the organization and consumer.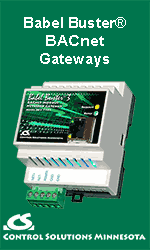 A Valcros converged network design is based on Cisco AVVID (Architecture for Voice, Video, and Integrated Data) solution which includes all the elements required to deliver converged services. The integrated platform combines IP telephony devices such as call processing, voice applications, voice trunking, and data routing. Using this best practice model, Valcros implements an infrastructure that is an open, secure platform for adding future applications and enhancements.
"We're committed to offering our residents the best in technology," says Bob McNichols of Daedalus Real Estate. "By incorporating the latest technology advances, we can accommodate the desires of today's mobile connected executive and their families. Technology brings convenience to our lives and we want our homeowners to enjoy, relax and take advantage of all the conveniences our services and technology can offer." He concludes, "Today's homeowner wants the latest in technology, tomorrow's homeowner will demand it."
Valcros is one of the few, select network design consultants and integrators of voice, video, and data to specialize in the unique needs of hospitality and multi-dwelling units. One Willow Bridge is the latest Valcros customer to benefit from their experience and expertise. A member of Hospitality Technology Next Generation (HTNG), Valcros works in cooperation with other leading companies within the hospitality industry to construct a fully integrated system.
Working with Cisco IP Communications products, the Valcros solution offers integrated, advanced technologies that satisfy the hi-tech needs of mobile clients while offering hotel and dwelling owners a cost effective, easy-to-manage network that can readily expand to accommodate future needs. Simple, user-friendly controls allow homeowners and guests to configure almost every element of their environment.
"A group of prominent, international hospitality leaders recently commissioned a study on the amenities travelers will desire in their accommodations," said Munger. "The white paper reported on the many technological preferences of savvy travelers. To the best of my knowledge, One Willow Bridge is one of only two properties in the Western US to offer this advanced set of amenities."
---


[Click Banner To Learn More]
[Home Page] [The Automator] [About] [Subscribe ] [Contact Us]