---
Problem Avoidance and Trouble Shooting (LOYTEC Info 021)
1) Network Troubleshooting White Paper AN008E












This application note gives tips and hints for troubleshooting EIA 709 networks. It describes a way how to use LOYTECs LPA Protocol Analyzer to
track down problems efficiently. Download the application note from our web site!
http://www.loytec.com/english/download/lpa.htm
2) LOYTEC System Diagnostics (LSD) Tool now is freeware
The LSD System Diagnostic Tool (LSD Tool) is a MS Windows based software, which uses the diagnostics features of LOYTEC's network infrastructure devices to collect and display statistics data and to read the status information from any generic EIA-709 node. Furthermore, it allows to configure the LOYTEC devices via the network and to update the firmware image of the different devices from remote. The LSD Tool runs on all LOYTEC network interface cards, including the NIC-852, which even allows to execute all operations over an IP connection. With the LSD-Tool you get an overview about channel bandwidth, CRC errors, missed preambles etc. So you get a first impression about the quality of the network. The LSD tool does not replace the LOYTEC Protocol Analyzer (LPA), but it gives an abstract overview about the performance of the communication and it helps identifying communication problems in an early state following a detailed analysis with the LPA. We feel confident that with the LSD-Tool LOYTEC offers an added value while setting up and maintaining a control network.
http://www.loytec.com/english/products/lsd.htm
3) LPA-Upgrade: Turn your LPA-PP into an LPA-USB
Do you have an LPA-PP? In this case you still use one of the first LOYTEC products! Today we offer you to upgrade your LOYTEC Protocol Analyzer LPA-PP.
In exchange for the LPA-PP hardware and an additional fee of 219,00 Euro you will get a NIC709-USB network interface. The NIC709-USB is a network interface with an RS-485, an FT-10 and a TP-1250 transceiver. Up to 8 applications can run in parallel. These are ORION applications (LOYTEC Protocol Analyzer, LOYTEC System Diagnostics Tool), LNS/VNI applications (NL220, NL-Facilities, ALEX, NETWORKER, LonMaker) and MIP-based applications (NL-Util, Nodeutil) Learn more about the NIC709-USB:
http://www.loytec.com/english/products/nic.htm
The offer is only valid till the end of June 2005. The fee of 219,00 Euro covers the registration of your LPA-licence to the NIC709-USB.
Please use the following order code: LPA-USB-Upgrade We need the serial number / registration code of your LPA-PP to proceed with your upgrade order.
Please send your LPA-PP hardware back to the LOYTEC electronics GmbH within 21 days after receiving the NIC709-USB interface.
http://www.loytec.com/english/products/lpa.htm
4) LOYTEC is Platinum Sponsor at LonWorld 2005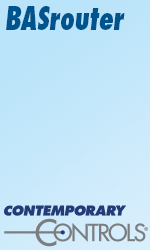 After the LonWorld 2004 in Shanghai (China) the LonWorld 2005 is taking place in Europe again. Visit the LonWorld 2005 in Paris (October 20th and 21st
2005) and learn what's possible to achieve using the EN 14908 Standard (Control Network Protocol) resp. ANSI/EIA-709 and ANSI/EIA-852 (IP-channel), also known as LON. Or simply use the opportunity to meet and chat with LOYTEC staff. We will be happy to give you the latest update on technologies, products, and methods in order to solve your challenges. Further information about LonWorld 2005 will be announced soon.
5) Registration at www.loytec.com

Please register at www.LOYTEC.com to receive information and Product Change Notifications (PCN) tailored to your specific needs. You must also register if you would like to order products online or download information from the developer pages. Please use the opportunity to register. This allows us to quickly provide you important information e.g. about firmware updates.
http://www.loytec.com/english/profile/register.htm

6) FeT'2005 International Conference on Fieldbus Systems
Between November 14. and 15. 2005 the 6. International Conference on Fieldbus Systems FeT'2005 takes place in Puebla, Mexico. Further information is available at http://salaam.cs.buap.mx/FeT2005/

7) About LOYTEC

LOYTEC's mission is to provide cost effective, highly functional, user friendly, and high performing debugging tools and key technologies for control networks. From our headquarter in Vienna (Austria) we provide our services to customers all around the globe. Strong partnerships with leading companies in the control network arena and extensive R&D efforts together with academic institutions make our products well positioned for the new millennium.
---
[Home Page] [The Automator] [About] [Subscribe ] [Contact Us]