---
CONNECTIONS(TM)
Zensys brings home wireless control to CONNECTIONS(TM)












Dallas, TX -- Parks Associates and CEA announced wireless pioneer Zensys as a Platinum Sponsor of CONNECTIONS(TM): The Digital Home Conference and Showcase, to be held May 5-7, in Dallas, TX.
On the CONNECTIONS(TM) Showcase floor, Zensys will host the Z-Wave(TM) House, which will demonstrate wireless control of a variety of home systems, including appliances, environment, and lighting, using the Company's advanced RF-based communications protocol. In addition, Per Nathanaelson, CEO of Zensys, will be a panelist on the session Solutions for the Home, part of the Home Management & Convergence track at the event, on Friday, May 7, 10:20 a.m.
---
Intel Vice President Louis Burns to Deliver Digital Home Keynote at CONNECTIONS(TM) on May 6
Dallas, TX - Parks Associates and CEA announced that Louis Burns, Intel vice president and general manager of the Desktop Platforms Group, will deliver a digital home opening keynote Thursday, May 6, at CONNECTIONS(TM): The Digital Home Conference and Showcase.
Burns headlines an agenda featuring top-level executives from all aspects of the value chain for digital home technologies and services. Likewise, the CONNECTIONS(TM) Showcase features the latest developments and innovations in residential technologies and advanced services.
Burns will address the CONNECTIONS(TM) audience at 8:15 a.m., in the keynote session titled Delivering on the Digital Home Vision. He will discuss what consumers want and what the industry must do to meet those needs.
---
VIEW AGENDA: www.connectionsconference.com
Don't miss our Keynote Speakers: - Dan Gittleman-Chairman & CEO, OpenPeak Inc. - John Sculley- Former CEO at Apple & Pepsi-Cola Company; Board Member, OpenPeak Inc.;Co-Founder and Chairman, Qbit LLC - Louis J. Burns-Vice President, Intel Corporation. Co-General Manager, Destop Platforms Group - Tony Weiss-President and COO of Stores, CompUSA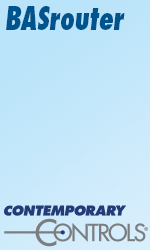 This Interactive Conference and Showcase Gives the Latest Insights into: - Broadband Services - Wireless Hotspots and Last-Mile Wireless Solutions - Residential Voice-over-IP - Service Providers and Home Networking, Content, and Value-added services - On-demand Content Services and Applications - Connected Multimedia Platforms and Applications - Growth Projections for Multimedia Networking Platforms
Benefits of attending CONNECTIONS(TM) - Hear the latest consumer research, providing analysis on end users' use of electronics at home and their planned purchases. - Receive updates on technology developments in broadband, value-added services, home networks, and digital entertainment, including forecasts - Emphasis on services that will accompany large-scale network upgrades and will spur new classes of customer premise equipment (CPE)
To register: http://www.connectionsconference.com/events/conn2004
---
The Digital Home Conference and Showcase features CNET as Platinum Media Sponsor
Dallas, TX - Parks Associates and CEA today announced CNET (www.cnet.com), the preeminent media source for technology products and services, as the Platinum Media Sponsor for CONNECTIONS(TM): The Digital Home Conference and Showcase. CONNECTIONS(TM), an executive conference and showcase focused on all aspects of the digital home value chain, will take place May 5-7 at the Wyndham Anatole in Dallas.
In addition to its sponsorship, Patrick Houston, editor-in-chief of CNET, will co-moderate the panel Content and Applications "On-the-Go," May 6 at 12 p.m. This session, in the agenda track Portability and Mobility, will examine the necessary means, as well as the industry's ability, to deliver nomadic digital solutions.
---


[Click Banner To Learn More]
[Home Page] [The Automator] [About] [Subscribe ] [Contact Us]