---
China—Land of Building Opportunity
Tianjin, China - To satisfy the demands in China as the world's largest construction market, KMC Controls has developed a new partnership with KMC Development (Tianjin) Company Ltd. Mr. Shum Ka Sang, founder of KMC Development (Tianjin) Company Ltd, will be the Master Authorized Installing Contractor (AIC) for mainland China in this new venture.












Mr. Shum serves as Chairman of the Board for many organizations in Tianjin and is also currently a Managing Director for Wah Sang Gas Holding Limited which has offices in 65 cities throughout mainland China. "I am looking forward to the new partnership," remarked Mr. Shum. "Both of the companies have the same interests in mind, which is to serve our customers with superior products and solutions as well as excellent customer support."
Stephen Shang, KMC's VP of Sales for China is, likewise, enthusiastic about the potential of the new partnership. In response to the new addition to the KMC team, he comments, "With his community and government contacts, Mr. Shum can open numerous doors for our company. And as our Master AIC, he will provide excellent marketing, technical support, and training for the remainder of our distribution network."
---
Intelligent and Green Buildings Expo in Beijing
Beijing, China - KMC Controls played a part in the First International Intelligent and Green Building Technologies and Products Conference and Expo (IGBC) in Beijing, China. The expo was held at the Beijing International Convention Center and was sponsored by the Ministry of Construction. The Expo has been recognized as "the event for world-class technologies and products." KMC was one of only two BAS manufacturers to exhibit.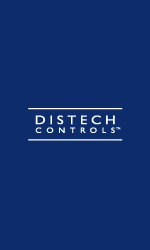 The scope of the expo was to (1) design and plan examples for intelligent and green buildings, (2) build intelligent technologies and products, (3) review green building material and technologies, and (4) review environmentally-friendly, energy-efficient building technologies and products.
"China is a promising market for KMC and its partners," commented Richard Newberry, KMC Controls President and CEO, who was present at the event. He also noted, "China is the world's largest construction market and is rapidly moving to modernize its buildings by adapting and integrating the most advanced technologies."
Delegates to the IGBC Expo included policy makers, government officials, design professionals, product specifiers, real estate developers, and investors.
About KMC Controls:
KMC Controls (formerly Kreuter Manufacturing Company; www.kmccontrols.com) has been designing and manufacturing HVAC controls and building automation products for 35 years. KMC remains the only privately held controls manufacturer with a full line of pneumatic, electronic, and digital products. Its intellectual property includes dozens of patents and its professional affiliations include the BACnet Manufacturers Association. KMC maintains regional sales offices throughout the U.S. and is represented by value-added, authorized installing contractors and wholesalers throughout North America as well as authorized distributors worldwide.
---


[Click Banner To Learn More]
[Home Page] [The Automator] [About] [Subscribe ] [Contact Us]