---
Popular Building Open Systems Seminar Series Expands To Columbus, Philadelphia and San Diego












San Jose, CA – LonMark International announces expansion of the popular Building Open Systems Seminar Series to Columbus, Philadelphia and San Diego. The multi-city addition comes as demand for the free seminars increases throughout North America.
The free Building Open Systems Seminars will visit Columbus, Ohio on May 18th, Philadelphia, Pennsylvania on May 20th and San Diego, California on May 24th. Seminars are also scheduled in the following cities throughout the month of May: Chicago, Detroit, Indianapolis, Montreal, and Toronto with additional seminars taking place in Europe and Asia.
"We've had over 2,000 people attend our free seminars worldwide," said Barry Haaser, Executive Director of LonMark International. "Attendees consistently tell us how valuable they find the content and how impressed they are with the quality of the seminars. As word of the successful seminars spread throughout the country we received several requests to add cities. After careful consideration we decided to narrow the selection to Columbus, Philadelphia and San Diego."
The Building Open Systems Seminar series is sponsored on a national level by industry leaders Adept Systems, Circon Systems, Distech Controls, Echelon, Engenuity Systems, Gesytec, Honeywell, Hubbell Building Automation, Raypak, SensorLogic, Siemens Building Technology, Smart Controls and Tour Andover Controls. The Seminar series also has several city-specific local sponsors, including ACCS Control-Tech, ACS Controls, Airon HVAC and Control, BC Comfort Air Conditioning, Climatec, Cochrane Supply & Engineering, Columbus Temperature Control, Control Technologies, Cyrus Technologies, Davis Industries, Dynalectric, Energy Services of Colorado, Holaday-Parks, I.E.C. Systems, IBEW, Mechanical Products BAS, OpenTech, Optimum Management, R & R Controls, TDIndustries, TEC Systems and Western Allied. The program is endorsed by CABA and LonMark Americas.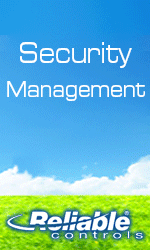 LonMark International is hosting the Building Open Systems Seminar program to provide members of the commercial buildings industry with consistent information on specifying, deploying and maintaining Open Systems. The seminars appeal to a broad range of industry professionals wrestling with open systems issues, including architects, building and facility managers, consulting engineers, electrical and mechanical contractors, and system and network integrators.
More information on the seminar series can be found by visiting the website at www.buildingopensystems.com.
About LonMark International
Since its inception in 1994 and new corporate structure in 2003, LonMark International has become a major driving force in the establishment of interoperable guidelines for building, industrial, transportation and residential/utility automation. LonMark® membership is open to any manufacturer, distributor, engineer, system integrator, or end-user committed to the development, specification, and use of open, interoperable products utilizing ANSI/EIA/CEA 709.1 and related standards.
Products that have been verified to conform to the LonMark interoperability guidelines are eligible to carry the LonMark logo.
---


[Click Banner To Learn More]
[Home Page] [The Automator] [About] [Subscribe ] [Contact Us]