---
Updated May 19, 2005
7th IFHS Conference
The 7th international Conference on Multi-Purpose High-Rise Towers and Tall Buildings, will be held in Dubai on 10-11 December 2005.
Do not miss this unique opportunity to join and share knowledge with regional and international colleagues representing the most esteemed Architects, Engineers, Land Developers, Material Specialists, Entrepreneurs and Decision-Makers at the forefront of the tall building construction industry worldwide.y
For further information on speaking opportunities or to book online please visit www.ifhs2005.com
---












XML-based Electronic Data Exchanges for Pump Data Demonstration
AUSTIN, TX - Eight organizations that support the pump supply chain demonstrated electronic data exchange using the results from FIATECH's Automating Equipment Information Exchange (AEX) project's XML schemas for centrifugal pump information. The demonstration was presented at the FIATECH Spring Technology Conference held in Miami, Florida on April 19-20 during the conference plenary session and was followed up with in-person demonstrations for visitors to FIATECH's Technology Showcase. The demonstration was a collaborative effort by the FIATECH AEX project and the Electronic Data Exchange (EDE) project of the Hydraulic Institute. This interoperability demonstration proved to industry that the use of the AEX XML schemas can automate the information exchanges among all participants in the equipment supply chain, with significant savings in cost and time and improved quality. FIATECH member organizations (AVEVA, Bechtel, Bentley, DuPont, ePlantData, and the National Institute of Standards and Technology), members of the Hydraulic Institute and additional software suppliers collaborated on this demonstration of streamlining and automating equipment supply chain transactions.

Extensible Markup Language (XML) is an Internet standard published by the World Wide Web Consortium that makes it possible to exchange information among software systems. The XML schemas developed by the AEX project for facilities equipment, which include both project and technical information, are available, royalty-free, on the FIATECH web site.
---
ASHRAE Defines Graphic Symbols for HVAC&R Systems
ATLANTA – When it comes to symbols used in your system design, are you speaking the same "language" as the rest of the industry?
A new standard from the American Society of Heating, Refrigerating and Air-Conditioning Engineers (ASHRAE) provides a comprehensive set of airside, piping, controls and equipment symbols related to HVAC&R systems. ANSI/ASHRAE Standard 134-2005, Graphic Symbols for HVAC&R Systems, identifies graphic symbols by name, configuration and description. The symbols are intended for use in the preparation of manual drawings and those produced by computer aided drafting. Visit the ASHRAE.org Bookstore at www.ashrae.org for more information.
---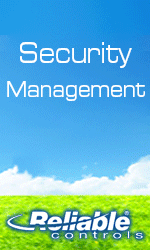 Siemens Releases New Master HVAC Products Catalog
BUFFALO GROVE, Ill.– Siemens Building Technologies, Inc. has released an all new Siemens Master HVAC Products Catalog. The new Version 4.0 catalog has over 700 pages of HVAC control components; valves, actuators, sensors, thermostats, damper actuators, VFDs, controllers, and accessories.
The catalog includes many new Siemens HVAC products: SED2 variable frequency drives, RWD standalone controllers, Q Series temperature and humidity sensors, GND fire and smoke damper actuators, and many more. It is complete with product specification information, sizing and selection tools, technical data and application information. It is available free from the Siemens Building Technologies web site: http://www.sbt.siemens.com/hvp/Components/
---
Contemporary Controls Signs Technology Development Agreement with Weidmüller Subsidiary Heyfra Electronic GmbH
Downers Grove, Illinois - The Weidmüller Group has acquired a majority interest in Heyfra Electronic GmbH (HEG) of Eisleben, Germany. Heyfra is a business partner with Contemporary Control Systems, Inc. (CCSI) headquartered in Downers Grove, Illinois, USA. Both CCSI and Heyfra design and manufacture industrial networking equipment for their customers worldwide to use in robotics, building automation, automotive, HVAC, fire and safety, and other applications. For more information visit www.ccontrols.com
---
BTV+ Announces $115 Monthly Location Pricing Level for Satellilte-based Digital Signage Connectivity
New York, NY - BTV+ announced a price structure of $115 US per month per location for typical digital signage network communications including satellite equipment, installation, bandwidth, and operations, based on 100 locations using secure, IP-based satellite bandwidth. A $70 monthly location price was also announced based on larger deployments using the same bandwidth. The BTV+ pricing announcement establishes a new and definitive cost structure for digital signage network deployment and operation. Low pricing, scalability and reliability make satellite-based, location specific broadcast very well suited to digital signage networks.
---
CABA invites you to attend one of its BIQ Ranking Systems workshops (Intelligent Building Ranking Systems), being held at Realcomm 2005, in Anaheim, CA.
The BIQ Ranking System is an evaluation/assessment protocol and a guide for integrating intelligent building technologies. The aim of an affordable and easy to use online Intelligent Building ranking tool is to increase market penetrability of Intelligent Building technology with building owners, operators, managers and designers by demonstrating value and providing guidance.
Workshop #1: Sunday, June 26; 3.00 pm 5.00 pm, Grand Californian Hotel; or
Workshop #2: Wednesday, June 29; 9.00 am 12.00 noon, Grand Californian Hotel

Agenda:
--Introduction to CABA and IIBC Task Force Efforts.
--Presentation on the CABA efforts to Date on the BIQ.
--Solicit and Review New Technology Additions to BIQ Criteria.
--Building Assessment Tools and Ranking Methods Discussion.
--Demonstrate Green Globe BETA CABA BIQ Questionnaire.
--BIQ Report Review and Attribute Trade Off Exercise.
--Discussion, BIQ User Sign Up and Survey Completion.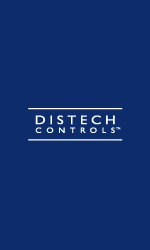 To register, link to: https://www.caba.org/estore/index.html, and click on Purchase CABA Products then Workshops.
---
Registration Opens CLIMA 2005 Focuses on Future of Building Technology
SWITZERLAND – Bertrand Piccard's nonstop circumnavigation of the Earth in his Breitling Orbiter balloon in 1999 set a milestone in aviation.
As opening speaker of CLIMA 2005, he will share his experiences and how his vision plays a role in the future of building technologies. The conference, organized by REHVA and cosponsored by ASHRAE, will take place, Oct. 9-12, 2005, in Lausanne, Switzerland.
Registration for the congress is now open. More than 300 abstracts have been submitted with speakers focusing on new HVAC systems and technologies, HVAC and sustainable building construction and simulation-based engineering. ASHRAE has been a cosponsor of CLIMA since 1985. The event, which is organized by REHVA, is held every four years in a different European site. To register or for more information, visit www.ashrae.org/clima2005.
---
Boston's Logan Airport Selects Tour Andover Controls For $10 Million Security Upgrade
Project Includes Access Control and Digital Video Surveillance
DALLAS – Tour Andover Controls announced today that the Massachusetts Port Authority, operator of Boston's Logan International Airport, has awarded them a $10 million contract to replace and expand its existing electronic access control and video surveillance systems. Tour Andover Controls, a world leader in building automation, security systems and energy solutions, will provide a single security system that includes access control, closed circuit television (CCTV) cameras, digital video management and photo ID badge management. For more information about Tour Andover Controls visit www.tac.com
---
Wireless Sensor Technology Monitors Gases in Multi-level Car Parks
The measurement system consists of a receiver unit and up to eight wireless gas sensors. As many as eight receiver units, i.e. 64 gas sensors, can be linked to the central analysis system on a local operating network (LON) bus. Integration of the
transmitter unit on the sensor board creates a compact and economical wireless gas sensor. The power comes from a standard battery with a life-time of three to four years. Use of solar cells was not possible because of the poor light in such car
parks. Currently available are wireless gas sensors for CO (carbon monoxide) and NO2 (nitrogen dioxide). These measure the exhaust concentrations of
gasoline and diesel vehicles in the ambient air. The system complies with legal directives in more than 90% of all countries. Further wireless gas sensors
are being developed and are due to be available by the end of 2005. MSR Electronic designs and produces gas sensor technology (toxic, combustible, oxygen, refrigerant) for building automation and semi-industrial applications. The company is represented in the U.K. by Slaney Direct Ltd.
---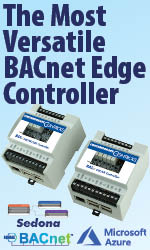 Modbus TCP is World Leader in New ARC Study
A newly released study by ARC Advisory Group, the leading analyst firm covering automation and enterprise software, shows Modbus TCP as the World's leading industrial Ethernet protocol, in terms of units shipped in 2004. Modbus TCP is the Ethernet variant of the ubiquitous Modbus protocol introduced in 1979. The protocol was recently accepted by the IEC as a Publicly Available Specification.
Modbus-IDA, headquartered in North Grafton, Massachusetts, USA, is a group of independent users and suppliers of automation devices that seeks to drive the adoption of the Modbus communication protocol suite and the evolution to address architectures for distributed automation systems across multiple market segments. Additional information about Modbus-IDA may be found on the organization's website at www.Modbus-IDA.org.
---
Thermostat Actuator SRC-DO HA
The new wireless thermostat receiver from Thermokon compares the room temperature sent by a sensor to the setpoint on the sensor. If it is above or below this setpoint, a relay is switched on or off. The floating relay output can be used for direct control of thermal two-point valves. It is also possible to teach in window contacts of the type SRW01 to use the so called energy stop function, i.e. when a window is open, the receiver will de-energize the relay contact for the valves. The thermostat receiver compares the measured room temperature to the calculated setpoint. If the room temperature is less than the setpoint, a relay is energized and the PROG LED illuminates. If the room temperature exceeds the setpoint, the relay is deenergized and the PROG LED extinguishes. The receiver calculates the room temperature setpoint from the basic setpoint (default 20°C) and the setpoint offset (default –5 to +5 K) set on the wireless
sensor. This wireless sensor sends a message with the measured values to the receiver about every 1.6 min (if the room temperature changes
more than 0.8 K since the last message) or at the latest about every 16 min. In normal mode brief illumination of the LRN LED on the receiver indicates
reception from a teached-in sensor. The company is represented in the U.K. by Slaney Direct Ltd.
---
Honeywell Donates VisionPRO(tm) Thermostats to Rebuilding Together
Honeywell Employees Revitalize Homes and Provide Energy-Saving Thermostats
MINNEAPOLIS - Honeywell (NYSE: HON) announced a donation of VisionPRO(tm) touch screen programmable thermostats to 22 Rebuilding Together projects across the country. Rebuilding Together revitalizes homes for low-income homeowners, with the culmination of rehabilitation projects taking place during National Rebuilding Day on April 30. Honeywell is a leading national sponsor of Rebuilding Together through its community outreach initiative, Honeywell Hometown Solutions. This spring the company organized approximately 500 employee volunteers to participate in home rehabilitation projects across the United States.
---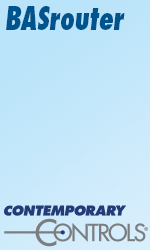 OpenPeak brings expertise on the contro of digital content, consumer electronics and home systems to CONNECTIONS)TM) 2005

Dallas, TX - CONNECTIONS(TM): The Digital Home Conference and Showcase is pleased to announce OpenPeak as the Platinum Sponsor for its 2005 event, which will be held May 11-13 at the Hyatt Regency near the San Francisco Airport in Burlingame, Calif. CONNECTIONS(TM), the largest international executive marketing conference on digital living technologies, provides attendees with the opportunity to network with 700+ executives, establish partnerships, learn about emerging products and services, and become educated on the current and future developments for digital living technologies.
---
Connected@Home Conference - Oct.3-5, 2005
CABA's Connected@Home Conference will focus on innovative connected home technologies and applications. The event will be held between October 3-5, 2005 at the Mandalay Bay Resort & Casino Convention Center in Las Vegas, NV and co-located with the 2005 Fiber-to-the-Home Conference & Expo. Contact David Dern dern@caba.org for more information.
---
Realcomm 2005 "Digie" Award - Call for Nominations!
It is that time of year again to complete the selection process for the Realcomm "Digie" Awards. These awards, which began in our first year, have become an integral part of the conference. From 7 awards in 1999 to 24 in 2005, the "Digies" continue to stand for excellence, innovation and an overall sense of vision and leadership.
The name "Digies" stand for Digital Practices. This can be defined as any technology, service or automation tool, that redefines, streamlines, makes more efficient and ultimately more effective, the way we design, manage, lease, transact and use Commercial Real Estate. The automation of a work order or lease, or development of a wireless technology that gives tenants easy access to the Internet are examples of Digital Practices.
The nomination process begins in March and goes through the end of May. There is an official Nomination Form on the Realcomm website that makes it very easy to nominate your company of choice.
---
"Next Gen Buildings" Seminar and Expo
Friday, May 20, 2005, 8:00 a.m. — 1:30 p.m.
Santa Barbara Four Seasons Biltmore Resort
Join us for this day of expert presenters, education, resources and business growth! Breakfast, Lunch, Presentations, Exhibitors, and Networking is included.
Exhibit space and Seating is limited so register and pay online using PayPal at www.ifmaccc.org.
---
Intelligent Building is Focus of Realcomm Sponsorship
New Paris, Indiana - For commercial real estate professionals, the upcoming Realcomm show is the place to be. Now, thanks to educational track sponsorship from KMC Controls, the Intelligent Buildings-Building Automation track is the place to be for the facility-minded attendees. This year's event, cleverly entitled "Commercial Real Estate at the Speed of Light," is scheduled to take place from June 27-28 at the Anaheim Convention Center in Anaheim, California. This makes the second consecutive year in which the Realcomm show has expanded its reach to the facility professionals in this manner. It is also the second consecutive year that KMC has felt it important to contribute through sponsorship. For more information on KMC visit www.kmccontrols.com
---
Sensors Events Sponsored by IFSA (International Frequency Sensor Association)
Sensor and Sensor-Integrated Technology Event
June 6- 9, 2005, McCormick Place, Lakeside Center, Chicago, IL
Visit www.sensorsexpo.com or call 800-331-5706.
Please use source code E713H to receive your discount.
17th Optical Fibre Sensors Conference (OFS-17),
Bruges, Belgium from the 23-27 May 2005 http://www.ofs17-Bruges2005.be
---












The Networked Home
8 - 9 June 2005, Rennaissance Hotel, Amsterdam
Applications, Standards, Technology, Interoperability - Driving The Take-Up Of Networked Home Services
http://www.ibctelecoms.com/networkedhome
---
March 2006 - Events
March 7-9, 2006, Maintenance Solutions Expo, Baltimore, MD
http://www.maintenancesolutionsexpo.com
March 7-9, 2006, National Facilities Management & Technology Conference/Exposition Baltimore, MD
http://www.nfmt.com
---
New Linux based Serial-Ethernet Development Kit
Halmstad, Sweden -- IntelliCom, is proud to announce the embedded NetBiter® Linux development kit. The NetBiter® is an embedded serial – Ethernet/web platform, today used by companies in more than 30 countries. The NetBiter® Linux development kit allows companies to design their own applications for internet connectivity, serial-Ethernet, micro web servers, protocol converters etc. Using Linux and our ready made software drivers for the hardware and applications, improves the development time and provides short time-to-market.
---
NECA Presents Conference on Integrated Building Systems
Bethesda- The Conference on Integrated Building Systems, formerly the VDV Conference and Expo in Las Vegas will run concurrently with the annual NECA convention and trade show in New Orleans September 17-20, 2005. To learn more about the industry or NECA's services, please visit www.necanet.org .
---
May 27th 2005 Understanding Building Automation
You will learn energy saving opportunities that can be implemented as soon as you finish this course. May 27th 2005 at the University of Riverside Extension
Understanding Building Automation
We also do on site and custom training at your facility
http://home.earthlink.net/~rriedell/rriedellconsulting/
---
NECC Announces Expanded Territory for Honeywell Systems Products
National Energy Control Corporation is pleased to announce the expansion of its territory for Honeywell Excel 5000, SymmetrE and Light Commercial Building Solutions products. The new territory for LCBS includes Eastern Pennsylvania, Southern New Jersey, Delaware, Virginia and the District of Columbia.
---
LonMark International Expands Into Asia through the Signing of LonMark Japan
First Member of LonMark Affiliation Program in Asia to Promote Open, Interoperable Systems in Buildings, Industry, Transportation and Other Industries
San Jose, CA – LonMark International announces the signing of an Affiliation Agreement with LonMark Japan, the first LonMark® organization formed in Asia. LonMark Japan and its 52 member companies are actively promoting the benefits of LonMark Open Systems as they create business opportunities for their members in Japan and elsewhere.
---
[Home Page] [The Automator] [About] [Subscribe ] [Contact Us]