---
Richards-Zeta, Panduit and Cisco Systems, Inc., Platinum co-sponsors at RealComm.
Building Intelligence and Infrastructure for Connected Real Estate.












Santa Barbara, CA – Richards-Zeta Building Intelligence, Inc., Panduit and Cisco Systems, Inc., announced that they will collectively be represented at RealComm 2005 www.realcomm.com as joint co-sponsors of the premier event at a Platinum level.
Together, the three companies plan to exhibit in a single booth, centrally located on the RealComm floor, to demonstrate how the migration from a vision of an IP (Internet Protocol) centric world of connected real estate comes together through infrastructure and building intelligence to make the vision a reality for today's business enterprise. As a Platinum level sponsor, each company will also be represented in all press, print and publications throughout the event including multi-media, setting the stage for a continuation of Cisco's groundbreaking Platinum sponsorship at RealComm 2004.
At this venue each company will demonstrate their respective technology platforms, and how today's enterprise driven businesses can leverage the strengths of IP technologies to further improve operations, efficiency and performance from a portfolio of buildings, or a single building. The coordinated exhibit will show how to connect to disparate building systems using Richards-Zeta OMEGA® platform through the infrastructure of Panduit's rack, PoE (Power over Ethernet) patch panel and cabling solutions, and to route information using Cisco's Catalyst series switches, CallManager® and VOIP telephony products to a user. The demonstration of a purely IP centric platform will clearly show how a company can utilize the IP technologies of today, to manage the buildings of tomorrow. When changes occur in the development and deployment of other IP technologies & structured cabling systems, it will ensure that the right infrastructure systems and equipment installed now can make connected real estate future-proof.
The coordinated Platinum sponsorship between Cisco, Panduit and Richards-Zeta at RealComm extends the collaboration announced at the AHR Expo in February 2005, to promote the adoption of IP centric technologies and platforms for users worldwide. Attendees at RealComm will be able to readily assess how the real-life situations they face in today's IT driven workplace can be implemented seamlessly into an effective solution for their company, regardless of size or complexity. The need to manage vast amounts of data, and proactively manage building and business systems has never been more important, or as critical to the bottom line.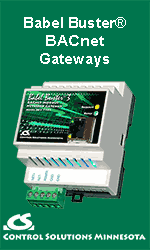 Cisco, Panduit and Richards-Zeta are each uniquely positioned as leaders in IP technology, and their combined strengths deliver upon the vision of a single network to manage voice, telephony, building systems and data storage from one unified network. By migrating building systems onto the IP network, owners and real estate investors can be more cost effective in delivering solutions to the ultimate end-users, while lowering the life-cycle costs dramatically and speeding the deployment of other IP technologies.
About Richards-Zeta
Richards-Zeta Building Intelligence, Inc., is a manufacturer of IP centric building integration controls. Richards-Zeta has a legacy of first to market innovations, including perfectHOST®, the industry's first all-in-one graphical programming and graphical user interface package, now an integral component of the Omega® platform suite. For more information on Richards-Zeta please go to: www.richards-zeta.com
About Panduit
PANDUIT is a global leader in cabling and communication products and systems, delivering end-to-end solutions in support of demanding networking requirements. The PANDUIT solution is built on a foundation of quality and durability to ensure maximum reliability and performance. Continually focused on market needs, research and development enables PANDUIT to provide innovative products that meet leading applications and environments. This provides leading-edge solutions that allow businesses to move forward with their strategic objectives. Panduit's global organization provides world-wide support. For more information, please visit our website: www.panduit.com.

About Cisco Systems, Inc.
Cisco Systems, Inc. (NASDAQ: CSCO), the worldwide leader in networking for the Internet, this year celebrates 20 years of commitment to technology innovation, industry leadership and corporate social responsibility. Information on Cisco can be found at http://www.cisco.com. For ongoing news, please go to http://newsroom.cisco.com.
---


[Click Banner To Learn More]
[Home Page] [The Automator] [About] [Subscribe ] [Contact Us]