---
Updated November 25th












Recently published titles from Fairmont Press
BOILER OPERATOR'S HANDBOOK By Ken Heselton, P.E., C.E.M. This book was written specifically for boiler plant operators and supervisors
who want to learn how to lower plant operating costs, as well as how to operate the plant of all types and sizes more wisely.
GUIDE TO MICROTURBINES By Bernard F. Kolanowski This book will bring you up to speed on all aspects of microturbines, covering the full scope of technologies now available, as well as where and how they are being applied, and how their increased use will impact the electric power industry in the years ahead.
DICTIONARY OF ENERGY EFFICIENCY TECHNOLOGIES by Michael F. Hordeski This comprehensive reference addresses the diverse topics that form the backbone of energy conservation, in a time-saving dictionary format.
For more information contact Beth Pearce beth@aeecenter.org
---
Phoenix Controls Celeris® Accel-Way™ Gateway Receives BTL Listing
ACTON, MA—Phoenix Controls Corporation announced that the Celeris® Accel-Way™ is the first pure gateway device to receive listing from the BACnet Testing Laboratory (BTL). The gateway handles communication between the Celeris Environmental Control System and a facility's building management system (BMS). It acts as a server for the BMS network and allows multiple BACnet clients to read values and write set points to devices on the Celeris system.
---
Register Now for Online Seminars from AEE
Earn CEU credits without ever leaving your office by participating in live online seminars for energy and facility professionals from AEE.
Strategic Energy Planning
Program Starts December 6
HVAC Controls Short Courses
Course 1: Introduction to HVAC Controls
Course 2: Advanced HVAC Control Strategies
Program Starts January 10
Sustainable Green Buildings:
Introduction to LEED for New Construction & Existing Buildings
Program Starts January 12
Energy Auditing Fundamentals
A 4-Hour Distance Learning Seminar
Program Starts January 12
Next Generation DDC Open Systems
Program Starts January 24
Compressed Air Systems
Program Starts January 24
For more information on these and other courses visit http://www.aeecenter.org/realtime/
---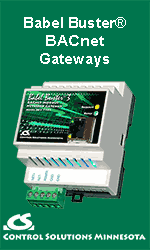 Electric Power, Natural Gas, Spark Spreads, Energy Trading, Hedging, IT & Utility Rates

More than 3,000 energy professionals have attended these proven seminars.
For more information visit http://www.pgsenergy.com/online/
---
Honeywell INTRODUCES T7350 Commercial MODULATING Thermostat for precise climate control
MINNEAPOLIS - Honeywell (NYSE: HON) introduced the T7350M, a commercial programmable thermostat designed specifically for air handling units with modulating heating and cooling. T7350M features that contribute to increased comfort, control and energy savings include dehumidification control, easy programming, occupancy sensors, two - 0 to 20mA modulating outputs and PalmTM compatibility for programming and setup.
For more information visit www.honeywell.com
---
Request for Proposals to Hold a Global Conference on Sustainable Building and Construction in 2008

In 1994, the International Council for Research and Innovation in Building and Construction (CIB), held an international green building conference in London, UK. As a part of the international Green Building Challenge process, now operated by the

International Initiative for a Sustainable Built Environment (iiSBE), an international conference on green building was held in Vancouver in 1998. Following these initial ground-breaking events, CIB and iiSBE joined forces to co-sponsor international conferences on sustainable building in Maastricht in 2000, in September 2002 in Oslo. The next conference in the series is to be held in Tokyo, in September 2005.

In 2004, the three co-sponsors assisted in the organization of several regional sustainable building conferences, which are taking place in Brazil (July 2004), South Africa (September 2004), China (September 2004), Poland (October 2004), Egypt (December 2004), Malaysia (April 2005), and Greece (June 2005). All of these regional events have been designed to elucidate sustainable building issues in these regions, and to create a strong link with the global event in Tokyo in September 2005, chiefly through the tabling of regional SB strategy documents, including agendas for research and action programmes. The relevance for this proposal call is that we hope to sponsor a similar series of regional SB conferences in 2007, with links to the 2008 conference. The process for establishing the SB07 Regional events will be announced soon after Tokyo SB05.

IiSBE, CIB and UNEP now invite Expressions of Interest for organizations to be named as hosts of the next conference in the series, to be held during October or November of 2008. We invite you to submit an electronic Expression of Interest of

not more than 12 pages, plus any necessary appendices, to Nils Larsson of iiSBE no later than 1200 Ottawa time, Wednesday, June 01, 2005. A decision on the selected location will be made by a Committee consisting of representatives of the three co-sponsors, plus a representative of the previous conference host (SB05), The decision will be announced at SB05 in Tokyo during the period September 25-27, 2005. The Committee will issue a public rationale for its decision after the process is completed.

For more information contact Nils Larsson, MRAIC, Executive Director, International Initiative for a Sustainable Built Environment (iiSBE) email: larsson@iisbe.org or visit http://www.iisbe.org or http://www.sbis.info
---
Demand Response R&D Symposium - California Energy Commission - Nov. 30, 2004
The staff of the California Energy Commission will present a three-hour workshop describing the activities of the Public Interest Energy Research (PIER) demand response (DR) research and development program.
FORMAL PRESENTATIONS TUESDAY, NOVEMBER 30, 2004 9 a.m. to 12 p.m. SECRETARY OF STATE AUDITORIUM 1500 11th Street
Sacramento, California
In addition to the formal presentations, an open-house featuring posters and demonstrations of the funded Research and Development activities will be displayed in the lobby of the California Energy Commission at 1516 Ninth Street (corner of Ninth and P Streets) from 11 a.m. to 2 p.m. The public is welcome to attend both events.
Registration is free, but pre-registration is requested. Please RSVP to Rachel MacDonald at Rmacdona@energy.state.ca.us
---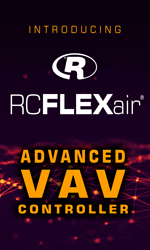 Canadian Environmental Solutions Database--request for submissions
In association with Industry Canada, CABA (Continental Automated Buildings Association) is assisting in the development of the Green Building sector of the Canadian Environmental Solutions Database (available at: http://strategis.ic.gc.ca/epic/internet/inces-sec.nsf/en/Home ) CABA is soliciting companies and individuals involved in the Canadian green building industry. If you are involved in any aspect of the green building industry here in Canada (services, products or technologies), please forward your contact information to David Dern (dern@caba.org) for future Industry Canada follow up and registration.
---
The REALCOMM CANADA 2004 Commercial Real Estate CIO Roundtable
Monday, November 29th from 8:30am - 12:00pm
Metro Toronto Convention Centre
Realcomm Canada is pleased to announce the first annual Commercial Real Estate CIO Roundtable. The role of a CIO is evolving to more high-level strategic responsibilities. CIOs are now, more than ever, being required to understand the business implications of the decisions they make and the impact of their role in the organization. Technology for technology's sake just doesn't work anymore and business drivers are now present in almost every IT decision made. If you are interested in joining us for the Realcomm Canada Commercial Real Estate CIO Roundtable and have any questions, please contact Howard Berger at hberger@realcomm.com. Further conference details can be found on the Realcomm website.
---
IIPSEC 2005 Security Technology Showcase - January 25th - 27th 2005
IIPSEC (International Internet Protocol Security Exhibition and Conference) is Europe's largest networked security technology event combining a rich mix of the very latest digital products and solutions for use within security and building management applications. IIPSEC is evolving in line with the rapid changes in the marketplace. A 'technology show' the event brings together all relevant digital solutions and services for managing both security and building services. Network with more than 3,000 peers, technologist, manufacturers, industry leaders, customers and partners – at one venue at one time. With over 40 presentations delivered throughout 3 days, IIPSEC is the centre of excellence for IP knowledge! More information and registration are available at www.iipsececom.com
---
WebGen Systems Sponsors Educational Seminars Through BuilSpec
CAMBRIDGE, Mass.--WebGen Systems, Inc., provider of advanced software for energy conservation and control in commercial buildings will be sponsoring 11 BuilSpec seminars later this year. Designed by Clasma, Inc. with the assistance of Consulting-Specifying Engineer, the BuilSpec Educational Seminars are intensive one-day, regional events designed specifically for the consulting and in-house engineer responsible for specifying technologies and projects in the midst of the sweeping changes occurring in the buildings industry. The BuilSpec seminars will shed light on the rapid growth of new technologies and trends and how their inherent benefits can ensure the success of the consulting specifying engineer as well as the building owner and operator. One of the fastest growing industry trends is in open systems, and BuilSpec seminars are designed to provide immediately useful information as well as a perspective of what is likely to happen in the years to come as technologies converge and the future of building systems are redefined.
Attendees who complete the BuilSpec Education Seminar will be eligible to earn 6 CEU credits. Registration and more information can be found at www.builspec.com
---












FieldServer protocol modules simplify embedded networking
Eliminating one of the most complex portions of a networked design, FieldServer Technologies recently announced a quick and easy method of adding serial and Ethernet protocols to embedded controllers. The company's family of ProtoCessor modules delivers plug-in connectivity to all the common communications protocols for building automation, process control, remote-site monitoring, utility automation, transportation, and materials handling. "While a typical embedded controller may be implemented with a $5 microcontroller, some communications protocols need a 32-bit processor and 8 Mbytes of RAM," says Edward Hague, chief technology officer.
Typical ProtoCessors include the Industrial Ethernet Protocol (Ethernet/IP), BACnet (Building Automation and Control network), Metasys building-management protocol, SNMP (Simple Network Management System), and DNP (Distributed Network Protocol). Future protocols include LonWorks and ZigBee. The appropriate testing laboratories certify ProtoCessors for the protocols they support and eliminate the need to maintain in-house protocol support services. For more information visit FieldServer Technologies www.fieldserver.com.
---
LEED for Existing Building--Green Building Rating System
The US Green Building Council has asked CABA for input into its draft LEED for Existing Building--Green Building Rating System. If you are interested in submitting feedback on this draft, please contact David Dern, CABA's Marketing Director, at: mailto:dern@caba.org
---
MasterFormat 2004
Are you aware of the recent expansion of MasterFormat(TM) and how it will affect the construction industry? Which of the new numbers apply to your products? How will you communicate that to buyers and specifiers? Learn what the changes are and how they impact the divisions in which your products are specified. Gain a working knowledge of MasterFormat 2004 Edition so you can communicate effectively with design professionals. You are invited to attend--free of charge--a WebEx training session on MasterFormat 2004 Edition Thursday, November 4th 2004, at noon (ET). Space is limited and is on a first-come-first-serve basis. To register send an email to Christine Day at cday@csinet.org with the following information:
First Name
Last Name
Email Address
Direct Phone Number
Company Name
All information is necessary to register for the event.
---
Slaney Direct Exclusive Distributor of MSR Electronics GmbH for U.K and Ireland
MSR has been at the forefront in innovative design and manufacture of gas detection products for building automation. Their product range includes gas leak detection systems for Refrigerants, Natural Gas, Propane, Butane, LPG and many more to individual transmitters for sensing: CO Carbon Monoxide, CO2 Carbon Dioxide, NOx Nitrogen oxide, NH3 Ammonia, EX Combustion gases, O2 Oxygen. Available with analogue or digital outputs for stand alone operation or integrating into a building automation system. Other features include options with LCD display as well as versions with LonWorks and radio communications.
---
ASHRAE Releases BACnet Web Services Interface Specification for Public Review
A public review draft has been released for the BSR/ASHRAE Web Services Addendum to the ANSI/ASHRAE Standard 135-2004 (BacNet). The Building Automation and Control Networks (BACnet) specification is an American national standard (ANSI), a European pre-standard, and an ISO global standard.
According to the ASHRAE announcement, potential uses of the Addendum's Web Services technology include "simplifying access to building energy and performance data for inclusion in spreadsheets and other management reports; accessing equipment run-time data for use by maintenance management systems; allowing tenant control of space temperature setpoints; coupling of room scheduling with ventilation and comfort control, etc."
Creation of the new Web Services Interface Addendum was motivated by a recognition that Web services "is emerging as the predominant technology for the integration of a wide variety of enterprise information. The addendum therefore defines a standard means of using Web services to integrate facility data from disparate data sources, including BACnet networks, with a variety of business enterprise applications."
---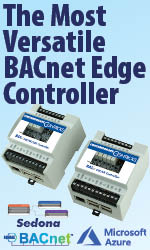 New Corporate Headquarters - Reliable Controls®
After six months of planning and countless hours of decisions, Reliable Controls® has finally made the move to a new facility. All departments now flow seamlessly under a 17,000 square-foot roof, from production to finance and administration, from marketing and sales to research and development. With interior renovations by D.Ambrosio Architecture + Urbanism, the clean modern interior features beautiful birch panels throughout, and an open concept for testing and production. Reliable Controls® are pleased to announce that there were no unforeseen problems during the move and that production has resumed according to plan. The move would not have been possible without the help and support of all staff working together as a team. For more information visit www.reliablecontrols.com
---
New Echelon Software Speeds the Installation and Maintenance of Automation Systems
The LNS Turbo Edition Network Management Software Offers Enhanced Performance, Supports More Simultaneous Users, and Includes New Back-up and Security Features
Echelon Corporation (Nasdaq:ELON) announced a major enhancement to its market-leading LNS (R) network management software for the LonWorks(R) platform that will significantly enhance the productivity and capability of installers and maintainers of building, industrial, transportation, utility and home automation systems. The new LNS Turbo Edition software provides a foundation on which manufacturers can build tools and applications for managing, designing, configuring, maintaining, and monitoring LonWorks automation systems and greatly reduce their time to market. By writing unique applications on top of the API-based LNS Turbo Edition software, and by customizing the user interface through which LNS Turbo Edition functions are accessed, tools can have a tailored look and feel consistent with the supplier's corporate branding. For more info visit http://www.lonworldexpo.com
---
ANSI Rejects Final Appeal to Revised Ventilation Rate Procedure
ATLANTA – The American National Standards Institute (ANSI) Appeals Board has rejected a final appeal of an addendum to the American Society of Heating, Refrigerating and Air-Conditioning Engineers' (ASHRAE) ventilation standard. ANSI/ASHRAE Standard 62-2001, Ventilation for Acceptable Indoor Air Quality, sets minimum ventilation rates and other requirements for commercial and institutional buildings. Addendum 62n was approved for publication at the Society's 2003 Annual Meeting. Six appeals were filed and later denied by ASHRAE. The ANSI Appeals Board's decision upholds a decision made earlier this year by its Board of Standards Review, which voted to deny all appeals made to ANSI, thereby upholding its earlier approval of the addendum.
---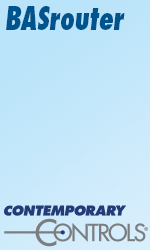 Electricity Generating Authority of Thailand Conserves Energy with Power Measurement
VICTORIA, Canada - The Electricity Generating Authority of Thailand (EGAT) has commissioned a network of intelligent energy meters to help increase the country's energy reserves during periods of peak usage. As part of its "Peak Cut Project" initiative, EGAT will install approximately 1,200 ION® energy meters from Victoria, Canada-based Power Measurement. EGAT has specified a range of Power Measurement ION 6200 meters and ION 7500 RTU remote terminal units to help approximately 1,000 large commercial and industrial customers participate in the program by proactively monitoring and controlling energy usage in real time, and reducing consumption through standby generation as necessary.
---
Honeywell Helps Lowell Area Schools
MINNEAPOLIS – Honeywell (NYSE: HON) announced a $2.2 million Energy Savings Performance Contract with the Lowell Area Schools district in Lowell, Mich. Work under the contract began in July 2004 and Honeywell is providing energy-efficient building upgrades — including building control, HVAC and lighting improvements — across all eight facilities in the district. The upgrades will help the district cut its utility costs by 15 percent, which is expected to generate $2.9 million in savings over the 10-year contract. The energy savings fund the project — so the improvements don't affect the district's annual operating budget. And Honeywell guarantees the results so there is no financial risk to the school system.
For more information about Building Solutions, access www.honeywell.com/buildingsolutions
---
Study Links Office Temperature to Keyboarding Performance
Landmark study shows typing errors increase, output decreases as office temperatures drop. Dr. Alan Hedge, shares in-depth details of the study which he presented at this year's Eastern Ergonomics Conference.
http://ergo.human.cornell.edu/CUEHEECE_IEQDown.html
---
New Echelon Tool Opens a Window into the Operation, Performance of LonWorks Automation Systems
The LonScanner Protocol Analyzer Helps Diagnose and Fine Tune Control Networks Over IP as Well as Any LonWorks Medium
Echelon Corporation (Nasdaq:ELON) announced a significant new diagnostic tool for LonWorks(R) based building, industrial, transportation, utility and home automation systems. The new LonScanner(TM) Protocol Analyzer software operates on any PC running Windows 2000, Windows XP, or Windows Server 2003, and helps troubleshoot and fine tune network operation. The new product can be used locally on a LonWorks network or remotely via the Internet. The LonScanner Protocol Analyzer captures, analyzes, characterizes, and displays network packets in an easily understood format so that this information can be used to pinpoint network or device faults and identify potential remediation techniques. Intended for use by installers and maintainers of automation systems, the LonScanner tool is an invaluable troubleshooting aid and the first ever protocol analyzer that works with the full range of Echelon network interfaces, adapters, and i.LON(R) Internet Servers. For more information visit http://www.echelon.com/products/integration/default.htm
---
U.S. Robotics Deploy Leading CPE Based Web Filtering Solution from Jungo and SurfControl
Congleton, UK and SAN JOSE, Calif. - SurfControl (London:SRF), the world leader in enterprise Web and e-mail filtering and Jungo Software Technologies, Inc., a leading provider of home/SOHO gateway software, today announced an industry first as U.S. Robotics is deploying its Web filtering software on the USR8200 FW/VPN Router powered by Jungo's OpenRG home/SOHO gateway software. The combined SurfControl/Jungo solution protects U.S. Robotics customers from offensive and inappropriate Internet content. It also helps small businesses prevent lost productivity caused by unrestricted Internet access, using SurfControl's world leading content database, which contains over 7 million websites, held in 40 categories, representing over 1.3 billion pages in 65 languages, with 35,000 new sites being added per week.
---
Thermokon EasySens
The progressive radio sensor system Battery-less and maintenance-free
For the first time, the building control technique is experiencing a comprehensive product line of sensors and receivers making it possible to build up wire-less and maintenance-free sensors within buildings. This significant progress has been enabled by means of EasySens. By integrating innovative, solar-powered radio transmission technique in Thermokon sensors, the devices are operating without batteries. Due to the maintenance-free operation and radio transmission, the sensors are practically working at any place. At the moment, various devices for temperature control, relative humidity, set point adjustment and status detection are available. Of course, the current product range will be extended in future, so to offer a complete programme for other applications, as well. Further information on-line at: http://www.slaneydirect.co.uk/
---
Controlsys Appointed Exclusive Manufacturers' Rep for Johnson Controls in Eastern Canada
Controlsys, Montreal, Canada, a manufacturers rep specializing in commercial HVAC controls, has concluded an exclusive agreement with Johnson Controls to promote their products in Eastern Ontario, Quebec, and Atlantic Canada. President Daniel Passalacqua says, "this agreement is very positive for Controlsys, since it associates us with a well respected leader in the controls business and positions us for growth in the future."
---


[Click Banner To Learn More]
[Home Page] [The Automator] [About] [Subscribe ] [Contact Us]