---
Comtech Introduces µWEB Lite GSM/GPRS Modem Module












An enhanced TCP/IP wireless modem designed for OEM Machine-to-Machine (M2M) applications, supporting Automated, E-mail and FTP modes for stand-alone operation and ease of integrating remote machines with central management applications.
Comtech Holdings Ltd, the leading Machine-to-Machine (M2M) Solution Provider, today announced the release of the µWEB Lite GSM/GPRS modem module. It not only includes a GSM/GPRS modem and TCP/IP stack for ease of communication over the Internet, but also supports higher application level modes suited to M2M applications. The automated mode enables the unit to wake-up upon an I/O change, on-board Real Time Clock (RTC) schedule or network prompt and automomously report I/O status via SMS, GSM or TCP/IP socket connection over GPRS and the Internet. This is ideal for standalone applications where there is no local microcontroller. µWEB Lite supports 4 analogue inputs and 8 digital I/O. It can log data from the OEM equipment over a TTL/RS232 host serial port into an on-board E2prom memory. The E-mail mode enables the E2prom data log to be sent as an E-mail attachment. Likewise the FTP mode supports data transfer between the on-board data log and central FTP server. A key feature of the FTP mode is the support for streaming data directly to the host serial port for large data files.
Application Examples:
µWEB Lite supports a wealth of features that can be used in many varied ways. Typical examples of application usage are as follows utilising the different operating modes: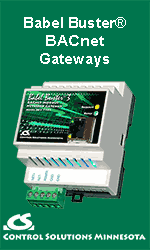 Test Machines. OEM manufacturers deploy test machines in high volume applications to optimise products and increase reliability prior to full release. Typical applications include domestic appliances, vending machines etc. µWEB Lite enables the OEM machine to log usage, status, diagnostics and alarm data into the on-board E2prom (over the TTL/RS232 serial port) and e-mail this as an attachment to a central application. The central application could be a simple utility program to gather data into an Excel spreadsheet that enables reports to be generated. This enables OEM manufacturers to understand how their products are used in the field and optimise their products and supply chain of consumables accordingly.
Automated Standalone Machines. Consider an oil tank where the level needs to be measured, to aid re-fueling and logistics. In the automated mode µWEB Lite can generate a SMS on a scheduled basis (e.g. daily) to report the status of float switches and other sensors attached to the equipment. However, as a result of crossing a programmed threshold level, it can automatically generate SMS exceptions that report the alarm condition e.g. oil level too low. If required, central users can poll the µWEB Lite I/O status on demand or prompt it to report its status using patented techniques.
Content Delivery. Consider an electronic display in a retail environment that provides customer information or brand awareness through advertising. Graphical based "content" can result in large files, which need to be downloaded remotely to the display to eliminate site visits. By acting as an FTP Client, µWEB Lite is able stream the file from a central FTP server directly to the attached display.
For more information visit www.comtech.uk.com

---


[Click Banner To Learn More]
[Home Page] [The Automator] [About] [Subscribe ] [Contact Us]