---

The hidden overhead cost of the equipment ordering process

Al De Wachter, President,
ICS Inc

Al De Wachter has been active in the Building Automation industry for over 38 years. He has held senior positions with leading companies in the field and is currently the president of Independent Control Specialists Inc. He has directed the development of advanced productivity tools for Building Automation Contractors since 1990.
In a typical building automation project, costs include labor, subcontract, expenses, materials and equipment. "Materials" denotes the installation materials like wire, conduit, etc while "Equipment" denotes the devices that make up the systems.











Proven methods can be employed to manage the costs of a project. We won't repeat them all here, but consider downloading "PLUG", or Planning User Guide, an ICS publication that discusses global methods of job cost management. In essence: equipment is purchased from the as-designed bill of materials, reviewed by the project manager. Subcontractors are issued for a known amount. Installation materials are purchased under the watchful eye of the project manager, and expenses are carefully weighed.
The equipment purchase process and materials handling can be a complex activity. It can be simplified in an unwise manner: for instance, "just place everything on order NOW, and we'll deal with it as it arrives"; that can be costly. Unloading and storing large amounts of boxes and pallets can be a daunting task. Whether delivery is made to the site or your own warehouse, do you have the manpower to take it off the truck? Is there space to store it? Who will separate the boxes, and organize the contents into project systems? How and when is the equipment being sent to the jobsite? Is the jobsite ready for it? Is there a secure storage space at the site? Is there a danger that equipment for job A will be 'borrowed' because it's urgently needed on job B, and what problems will that cause? Will you get paid for the equipment if it arrives on site? Can you get paid if it's stored in your own warehouse? Is there a tendency to miss equipment at the design stage, and "borrow" it from a service stock?
Ideally, a job life cycle progresses this way: the estimate was largely based on standard systems (libraries) that use known and pre-approved products. Count on 80+% of a job consisting of systems that were known before. The design was essentially a clean-up of the estimate, verifying it all meets the specific job specifications. Designers made sure that familiar, standard, proven equipment is ordered, and approval for exceptions has been obtained from the project manager. A job turnover meeting clarified any special arrangements and requirements. The project manager had a firm grasp of the general job progress schedule, and where his work fits into it. He knew when various job phases are scheduled to start, and when people are required on the site. He approved purchase orders that reflect all the cost considerations, and stored the equipment in a safe place that is approved to trigger delivery payment by the client.
Timing the arrival of shipments is important, and poor timing adds costs. The progress schedule must be taken into account: there is little advantage in shipping the material for the 12th-floor mechanical room, when that area won't be ready for 6 months, and the client won't pay for it. Another aspect is the recognition that panel mounted equipment can be shipped under a different schedule than field mounted equipment, if panels are pre-built in the shop.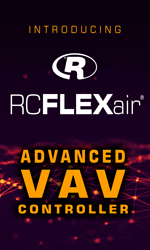 A lot of the success in dealing with the above issues depends on the who, when, and how of your order process that starts the material flow. Here are some of the issues that need to be considered in an Equipment Ordering Process:
Are we buying the right equipment, at the right price? The systems designers have a responsibility to select devices that are technically able to do the job, at an installed cost (taking labor into account) that is optimal. It makes sense to have streamlined lists of pre-arranged products that are used both in the estimating and design stages, and can also be used to order from vendors.

When do we want the equipment? The project manager should have a good grasp of the owner's progress schedule so orders can be staged properly. If equipment stored on site is paid for, it may be advantageous to order certain products as early as possible (assuming the storage is safe). Purchase orders should be staged accordingly, with delivery dates specified and enforced so that your handling and storage costs are minimized, and the equipment is available when needed.

How do we want the products packaged and shipped? It is expensive to have field personnel receive a bulk crate of devices, and spend valuable time separating the shipment into small packages as required for certain systems that may be geographically dispersed across the jobsite. Unless there is a large additional cost to do so, having the vendor package and label the shipment by system or other suitable method minimizes field handling. Examine your cost: considering the hourly rate of your field people and the time they take to find the parts in a shipment, would it make sense to pay a known premium for system-size shipments? Does your order system support such orders? Do your vendors?

Specify a maximum weight for boxes or pallets. It may be impossible to handle large shipments that, while economical to package for the vendor, drive your receiving costs out of sight. Pallets of heavy valves can sink pretty deep into job site mud.

Are your people cutting-and-pasting Excel spreadsheets? Is a clerk re-entering part numbers into your accounting package? If so, consider automating the Purchase Order Process, and tying it to the estimating and design processes to avoid re-entry errors and basic processing costs. Here are a few statistics from the logistics industry:
Number of typing errors by an experienced data entry clerk: 1 per 300 keystrokes
The cost to process a manual purchase order: $100 to $110
The cost to process an automated purchase order: $50 to $55
The cost to process an automated purchase order with EDI: $20 to $25
Let's assume your company for a typical project places 25 purchase orders. At $100 each, that's a $2,500+ cost if manually handled… per project! Cut that in half easily by basic automation, and cut further by transferring orders electronically. Pure "EDI" may be too much to ask for a contractor, but there are intermediate possibilities that cost little and have a great return. Best of all, quality and response times are improved also.

Is it really a good idea to buy three relays from vendor X at a saving of $2, if the extra PO processing costs $100? It's normally best to buy in larger lots from just a few vendors to get the best prices, and minimize your internal administrative costs.

Get a handle on what is ordered, from where, by whom, and at what cost. Make sure you have the ability to obtain information from your purchasing systems, to enable you to make informed decisions and negotiate better deals. Are you ordering the best parts from approved sources?
We can see that a poor equipment ordering process has expensive consequences that may not be readily apparent to some people who do not see the whole picture. It is advantageous to make your ordering process an integral part of your procedures.
An ordering module is part of the ICS design/submittal software package. In addition to creating and managing your purchase orders, it also offers analysis tools for purchase order cost analysis on a per-job and whole-office basis. It uses the standard Concerto databases that you use to estimate and design projects.
---


[Click Banner To Learn More]
[Home Page] [The Automator] [About] [Subscribe ] [Contact Us]