---

Laying Out the New Energy Management

The BAS industry is at the nexus of how we can use energy smartly in the future, and with this, comes enormous opportunity for the BAS industry.



Anto Budiardjo
President & CEO,
Clasma Events Inc.
I always thought Building Automation Systems (BAS) were about energy management. Somehow, in the excitement and battles of technology and low energy costs, the discipline of energy management has generally played second fiddle to other benefits such as user comfort and experience, system-first costs, and advancing technologies such as open systems and IP.















Don't get me wrong, those benefits are all good. It just seems to me that as we enter the 21st century—a century that is likely going to be defined as the sustainable energy era--we have to take another look at the core value of energy in the mix of BAS benefits. For many, this is a hard pill to swallow while they fight to stay alive in the cutthroat business of today, especially in challenging economic times.
The new energy era will be defined by the convergence of energy and information technology, just like all other industries are going through the same change . If there is any doubt that this will be the case, try to think of a significant industry that has not been impacted by information technology and the Internet. Smart Grid is the encapsulation of this convergence, as an increasing use of "smart" electricity will become the norm for our energy-consuming devices, from transportation to entertainment, lifestyle, comfort and safety.
The role of BAS in the new energy era is significant as buildings represent one of the largest energy consumers, and much of that consumption is controllable by BAS. Let me state this in no uncertain way: The BAS industry is at the nexus of how we can use energy smartly in the future, and with this, comes enormous opportunity for the BAS industry.
When I think of the discussions around this subject, in conversations with BAS leaders and players, a few consistent comments are typically made; I'm going to address some of them here.
"There is no demand."
For years now, authors have written about the change IT will bring to BAS, and over those years, technology has been maturing to fuel that change. The economy and energy reality of the future is now the backdrop of why change will happen, and the investments from governments and private alike are providing the spark for this change.
So yes, maybe you don't see the demand, but as sure as the horse and buggy was replaced by the automobile a hundred years ago, renewable energy is the way forward. Buildings are in the crosshairs of this trend as one of the most energy hungry and inefficient users of energy.
As Wayne Gretzky, the great hockey player, stated, "I skate to where the puck is going to be, not where it has been." Astute BAS leaders are well advised to target their business at where the business will be in the coming years.
"I don't know what to do."
Yes, this is a hard one. Balancing short-term business priorities against future investments is one of any business' most challenging dilemmas, especially when we are talking about disruptive change where the roadmap is all but clear. But one thing is clear: If you do nothing, you will likely not be part of the future that's unfolding.
Take solace in the knowledge that many of your colleagues are in the same boat. Collectively, the community of BAS leaders will need to forge a profitable future in energy management that stands to become the new value proposition of BAS…again. The same people who ask these questions seem to be burying their heads in the sand waiting for the future to unfold, but it may be too late. New players, much stronger and eager to get into this lucrative market, will not wait.
You are either consumed by the future, or you create it, simple as that.
"I'm focusing on my strength."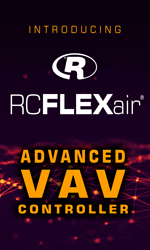 There are two broad answers to this one. Your strength is either highly relevant in the future, or it will be made irrelevant as the new energy paradigm unfolds. If you are part of the former, this is your opportunity to shine, your opportunity to find the places where your business can grow in unimaginable ways. If you belong to the latter group and you want a business in the future, it's time to learn a new trade, retire, or find a way to play in a niche market.
Whatever the scenario, it's critical that you know what to do right now.
From BuilConn to ConnectivityWeek
Clasma started this journey back in 2003 with its first BuilConn conference. At that time, we talked visions of the future. Many didn't believe that such a future existed; many, in fact, resisted such a vision as it represented a disruption of the status quo. It has never been Clasma's mission to cause disruption, only to discuss it, bring it to the fore, and enable the BAS industry to develop and deliver increasing value to building owners and society at large.
It has been a long road, through M2M, open systems, IP, convergence, and many other buzzwords. We are now at the seminal moment in the future of the BAS industry as the reason and value for BAS can be increased significantly through leverage of Smart Grid and the future of energy management.
ConnectivityWeek 2010 is in many ways the karma that we have evolved over the past decade. We are now at the equivalent of the mid 90s when the Internet blossomed into existence with new and compelling innovative solutions, except this time industries such as BAS have a key role. Back in the early 90s it would have been impossible to anticipate what the Internet is now, as is the case now when we can only imagine what opportunities will unfold with BAS and Smart Grid.
Come to ConnectivityWeek, May 24-27, 2010, and be part of this new world. www.ConnectivityWeek.com.
---


[Click Banner To Learn More]
[Home Page] [The Automator] [About] [Subscribe ] [Contact Us]