---
UA…Xi…OPC...

Can I buy a vowel please Pat?


Manny Mandrusiak
Vice President OPC Marketing,
OPC Foundation
The OPC Foundation has been conducting one-day training classes this year to educate end-users about the different OPC technologies offered in the OPC portfolio. The first of these training classes was held in Houston, Texas and there was one particular comment by an attendee that became the inspiration for this article. I saw this one attendee flipping through the manual and shaking his head. When I asked him what was wrong he flat out told me that he was confused by all different flavors of OPC. He explained that he felt like he was playing "Wheel of Fortune" and wanted to ask Pat Sajak for a vowel to solve the puzzle. He continued saying that he understood what OPC Classic was, what OPC UA and OPC Xi were, but what he did not understand is which one he needs to solve his problem. He was confused by the sheer number of technologies that were offered during the presentations. I thought that I would take this opportunity to offer him some clarification about the core technologies.















Let's spin the wheel……OPC Classic
OPC Classic is a Microsoft COM/DCOM based technology that has a plethora of products on the marketplace from a multitude of OPC Foundation vendors. It was originally designed to solve the problem of providing a common interface that would enable plant systems to exchange data without the cost of custom proprietary solutions. Industries like discrete manufacturing could now build "best-of breed" solutions by building architectures combined of hardware and software from different vendors because there was a common communications interface in OPC.
The technology was quickly adopted and led to the development of other OPC specifications to satisfy increasing needs to do more with data than simply being able to access a Value, Quality, and Timestamp. Specifications like: OPC Historical Data Access, OPC Alarms & Events, and OPC Security soon emerged.
OPC Classic became the defacto standard for anyone looking to monitor and/or control their device and transferring it to their SCADA and/or higher plant level with Commercial off-the-shelf products.
OPC Classic solves the problem of accessing device data and robustly moving it to an HMI so that it can transformed into useful information. Keeping in mind that OPC Classic technology is based on Microsoft COM/DCOM technology. Users of OPC Classic technology will have to contend with overcoming the sometimes dreaded DCOM configuration issues, but if that is not an issue, OPC Classic is proven reliable technology.
End-users, who need to move data within a single plant, building, or domain, can effectively employ OPC Classic products reliably with a proven library of products to choose from. Those who need to transfer data beyond one domain can effectively use a wide variety of additional OPC Classic vendor products to accomplish that task.
I'd like a .NET and an OPC Xi please Alex.

Why do I need OPC Xi? That is question that everyone seems to be asking. Let's face it; technology has never been known to stand still. As Microsoft advanced its' technology, they chose to migrate away from COM/DCOM communications in favor of the .NET development environment and the new communications technology called .NET Remoting, which lived a short life before Microsoft changed their minds again and started the transition to WCF (Windows Communication Foundation). OPC Xi (formerly OPC Express Interface) was developed to assist the aging OPC Classic move from the COM/DCOM platform and move towards WCF and.NET framework.
From an End-user perspective, they were looking for a connectivity solution that overcomes DCOM without the need for adding OPC products to their existing architecture. It also eliminates the need for end-users to stop creating their own custom .NET interfaces, by providing a common set of .NET development tools. Essentially solving the same problem that OPC did years ago in providing a common interface for device connectivity, OPC Xi provides a common set of tools for OPC .NET development.
OPC Xi overcomes DCOM and provides users the built-in ability to securely navigate a firewall without additional OPC products because of the different transports (lower level protocols) available in WCF. Data can be accessed using the OPC Xi specification as DA, HDA, and A&E and can be accessed securely through a firewall with the built-in WCF security bindings.
The logical next question would be: "Who is the user of OPC Xi"? OPC Xi is for the end-user who wants to develop OPC architectures in a strict Microsoft only environment and whose needs are already met by the original OPC Classic specifications. OPC Xi will enable rapid application development using the tools provided by the OPC Foundation.
I will take a U, and an A, and platform independence please.
OPC Unified Architecture (OPC UA) is the next generation of OPC technology. Just like Blu–Ray is the next evolution of DVD technology, OPC UA offers all of the features of OPC Classic and OPC Xi plus a lot more. It encompasses ALL of the OPC Classic Specifications functionality (OPC DA, OPC A&E, Commands, Complex Data and others), and leaves room for additional functionality (which can be defined later).
At the request of end-users, OPC UA has been designed to be platform independent enabling UA to be also used in Non-Microsoft platforms enabling OPC (Servers and Clients) to be used/embedded in places/devices that were previously impossible. End-users can now effectively deploy OPC UA on platforms like: Macintosh, LINUX, and VXWorks without the addition of custom code development, or additional software.
OPC UA will enable the lowest-level device to communicate directly with your enterprise level ERP system. This is due to OPC UA's small footprint. This small footprint enables OPC UA to be embedded directly into a chip, and placed in field level devices. For the first time truly providing complete plant floor to boardroom access to data. Is this a dream for the future? Answer: NO! It's the reality of today as new products emerge that do exactly this.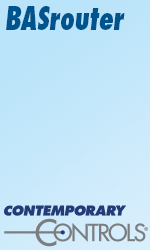 OPC UA will also provide end-users with the scalability, and secure communications that OPC Classic lacks. The abstract design of the technology also enables OPC UA to be used as the underlying implementation for which other protocols/standards can be based on such as PLCOpen, BACnet, etc. This means that Building Automation developers can integrate OPC UA into their current BACnet or Johnson N1, N2 architectures providing them with greater access to data from Building Automation devices regardless of the operating system.

Let's solve the puzzle
So far in this article we have discussed the three main OPC technologies, and their benefits to end-users. The answer to the question "Which OPC technology should I use" is….Yes. You should use OPC technology. The particular flavor that is used in your architecture will depend on what OPC vendor you select to purchase your products from. Every vendor has their own preferences in which part of OPC technology that they want to use in your architecture. I would say that there are a few factors that should be considered by anyone looking to use OPC technology and they are:
Is my OPC vendor an OPC Foundation member? (If they are then this provides end-users with the confidence that the software that they produce conforms to OPC Foundation specifications)

Have the products that my chosen OPC vendor offers me been through some level of compliance? (OPC software that has been through the rigorous testing of the OPC test lab ranks the highest for complete interoperability. There are various levels of OPC software compliance, and those are available by navigating to the OPC Foundation website: http://www.opcfoundation.org/ Compliance for more information on the process and the benefits to end-users.

Does the OPC software that I have selected meet my needs now, and for the future?
In conclusion I want to reiterate that the solution to the puzzle is "OPC technology". Since OPC is all about "interoperability" you can rest assured in knowing that OPC products will work with each other no matter which technology is used under the hood. The particular flavor of OPC that you choose to use in your network will depend on the OPC vendor that you choose and the support that they will provide. The most important thing for end-users is that they select the OPC technology that provides them with the features they need to maximize their network architectures to get the data to the right people, at the right time, to make the right decision.
More information about all of the OPC technologies discussed in this article are available at www.opcfoundation.org, or learn more about OPC Classic and OPC UA in our introduction videos hosted on the OPC portal on the Automation.com website: http://www.automation.com/portals/opc.
---


[Click Banner To Learn More]
[Home Page] [The Automator] [About] [Subscribe ] [Contact Us]