---
Get CAN2GO Product and Programming Training

May 7 - 8, at Pittsburgh-based alpscontrols.com


Alan Lopuszynski
Director Marketing
alpscontrols.com


If you're a controls contractor or system integrator, chances are you already know about the innumerable time-and money-saving benefits of EnOcean-enabled CAN2GO wired and wireless HVAC solutions.

Or did you need a quick refresher? No problem; here you go:

CAN2GO offers solutions for HVAC, lighting and metering building automation applications. Their products combine wired (BACnet, Modbus, CANbus), wireless (EnOcean, ZigBee) and web (IP/Ethernet) technologies and provide maximum interoperability, integration and flexible interface options.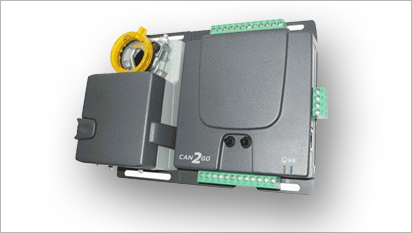 With CAN2GO products, you can:
Control lighting and HVAC in one controller
Control EnOcean and ZigBee end-devices
Control wired end-devices
Support metering applications
Gateway from EnOcean to BACnet, ZigBee to BACnet and more
Deploy wired and wireless solutions
Manage your BAS using a web BEMS
Get hands-on experience and programming training with innovative CAN2GO products, at the offices of alpscontrols.com. On May 7th and 8th, 2012.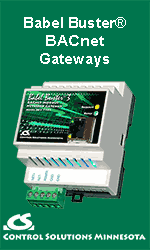 In this jam-packed two-day session, HVAC contractors and system integrators can learn the knowledge and expertise required to plan, deploy, configure and support
CAN2GO Building automation solutions, including:
An overview of network design (IP/Ethernet, CANbus, Wireless)
An overview of wireless technology (EnOcean and Zigbee), planning, site survey and deployment
An overview of product capabilities and web configuration
An overview of Lua scripting, including how to program HVAC and lighting applications
Hands-on exercises: configuration of the devices, wireless planning, Lua scripting
There iss limited availability for this session, so if you're interested in attending it'd be wise to act quickly.
We're big-time believers in CAN2GO technology at alpscontrols.com, so much so that we recently created enoceanparts.com, which is a single-source website where CAN2GO and many other EnOcean-enabled products are all gathered together and available for purchase and shipping within just a few mouse-clicks. On enoceanparts.com, you can find personalized, knowledgeable technical support personnel as well as state-of-the-art product searches, efficient browsing and add-to-cart functions; convenient and time-saving project and accounting tools; and an innovative business model that allows for the best pricing in the industry.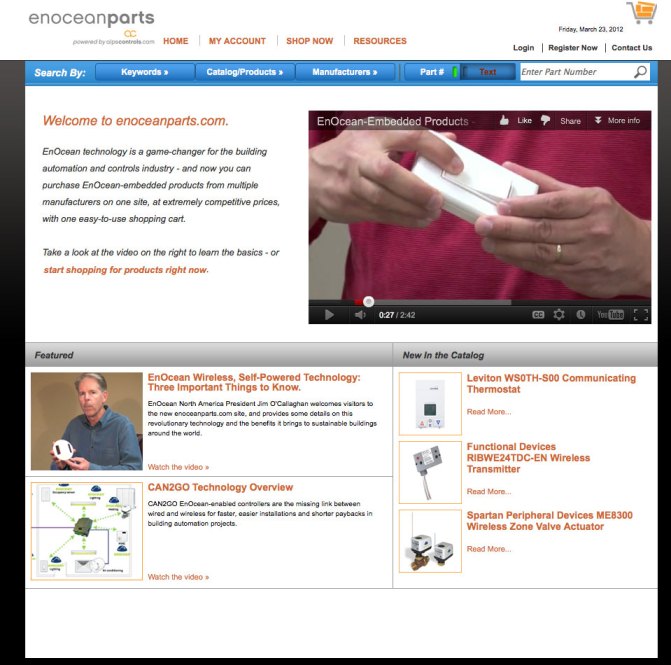 alpscontrols.com is the decidedly different, infinitely better innovator of the "transactional e-distribution model". Instead of warehousing products in a brick-and-mortar building, we provide an exchange of information: we take customers' orders through our easy-to-use, online shopping site where we've got thousands of products that you might buy every day - and a few million others that you'll probably need at some point soon. We transmit those orders to nearly 150 different manufacturers - the familiar, name-brand ones everyone knows and loves - who drop-ship the products. We also take care of tracking the order and invoicing it, all electronically, and we provide experienced and constantly-available customer service and technical support for all of the several million products on alpscontrols.com.

For control contractors and system integrators, we're a single, simple, online source for products; for manufacturers, we're a means to market and sell products directly to customers – but without a distributor warehouse with the associated costs and carbon footprint. What's more, manufacturers enjoy working with our site because we provide complete transparency, freely providing them with comprehensive sales data, marketing information and support, website analytics, and buyer behavior. This is a significant departure from traditional distributors who refuse to disclose such information. As a result, the manufacturers enjoy direct access to customer information and the customers enjoy low prices and simple online ordering.

With our decades of industry experience and close manufacturer relationships, alpscontrols.com is in a terrific position to offer this one-of-a-kind, U.S.-based, CAN2GO training opportunity. We'd encourage everyone with an interest in learning about the next generation of HVAC, lighting and metering controls to download the registration form and find out more.

The session is filling up fast!


---

[Click Banner To Learn More]
[Home Page] [The Automator] [About] [Subscribe ] [Contact Us]