---
Will The Smart Grid be the Foundation

for the Internet of Energy & "Other Things"?



In the quintessential English village of Chorleywood, the local health centre has placed its first patient on their Hydra network of smart electricity meters and is now monitoring the weight and blood pressure of the patient in their own home.

The system uses Zigbee wireless technology to send readings from the devices to the smart electricity meter. The meter then sends the reading through to the health centre for staff to review. The purpose-built surgery was opened in 1997 and provides comprehensive general medical services including treatment and prevention of illness, health promotion and screening services.

The Health Centre was selected to participate in three major research projects that will investigate how technology can be used to better manage patients with chronic diseases. The Hydra project investigates the concept of using smart electricity meters to act as a method of allowing patients to make simple measurements of blood pressure or weight and send them automatically so that they can be monitored by practice staff. The Reaction project is investigating advanced techniques to monitor and manage patients with diabetes. The inCasa project is investigating ways to assist elderly patients at home.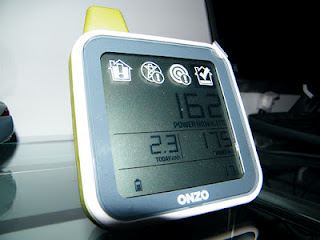 This example shows that Smart Grid deployments are not only delivering improved energy security, grid reliability, and consumer control but they are helping to bring the Internet of Things (IoT) closer to reality.

The concept of the IoT is a common global IT platform of seamless networks and networked "things", that can be regarded as an extension of the existing interaction between humans and applications through the new dimension of "things", communications and integration.

There are some 18 IoT application domains of which the Smart Grid is a specialized one related to energy and the environment. Within this, networks connect devices and use embedded intelligence in the forms of sensing and control to deliver and manage electricity, minimizing or eliminating the need for human interactions to achieve those same objectives.

Smart Grid will eventually be deployed across all utility networks, commercial, industrial and domestic buildings, covering all geographic areas of countries right across the world. It will become the major application domain of the IoT and perhaps even referred to as the Internet of Energy. That is if the utility industry can find the finance to invest in it.

Utilities are investing in wireless and wired communications technologies and services to build out their Smart Grid projects but spending is still only a quarter of their overall telecom budget and although it may double over the next five years, our report http://memoori.com/smart-grid-2012 shows that if it is to achieve completion by 2030 it needs an investment of at least one order of magnitude more than current expenditure over the next 20 years.

In 2010 networking giant Cisco estimated that the market for Smart Grid Communications would grow into a $20 billion a year opportunity by 2016. On the basis of this our report estimates that this would be around a 12% share of the expenditure required to produce the world's Smart Grid.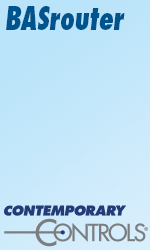 In a recent blog post http://www.memooriblog.com/2012/01/future-investment-in-smart-grid-will.html we show that the utility industry in the US (also applies to other countries) cannot possibly find the investment funds to build a Smart Grid within a 20 year time frame, unless they are allowed to significantly increase their charges for electricity.

The expenditure just to maintain and modernise the grid together with replacing the fossil fueled generating plant is a daunting task and it seems that the regulators will be reluctant to allow the utilities to raise electricity prices sufficient to achieve a modest ROI.

It looks very much like this will cause serious delays with the utilities unable to finance a program that can realise Smart Grid and the subsequent 'Internet of Energy'. A solution may be found if the ICT companies are invited in to provide their expertise and cash. The utility industry will be reluctant to lose the potentially lucrative value add services and are therefore unlikely to pick up on this solution.

A similar anomaly applies to distributed energy; are the utilities prepared to accept clean and relatively clean power from micro power plants when their own facilities have surplus capacity?

The regulators of electrical power and its distribution will be forced to revise their policies and open up the market to other interested parties in order to foster and encourage the development of IoT and distributed power if we are to realise a Smart Grid in a satisfactory time frame and at the lowest investment cost possible.


---


[Click Banner To Learn More]
[Home Page] [The Automator] [About] [Subscribe ] [Contact Us]