---
Energy Data Anywhere, Anytime

Building data is more visual and more accessible.
In an article this winter, I shared how energy dashboards and energy visualization in general have continued to evolve thanks to technology advancements. Energy data continues to become more visual, and more importantly, more accessible.

It's clear that organizations realize they need to review building performance data at a facility level, as well as engage occupants to participate in energy reduction strategies. We heard quite a buzz at the AHR Expo about various ways to access building performance data and key performance indicators. If you're attending the Niagara Summit in April, you can catch QA Graphics help present "Visualization, Can you Afford to Without it?" We'll be presenting as part of a panel, along with Ken Sinclair, to discuss the latest trends and provide a look at some of the latest visualization tools and how they are being used across the industry.

This is a topic we're happy to continue to provide insight on, along with the new technologies we continue to introduce to the industry. One thing we're excited to introduce at the Niagara Summit, which we anticipate to be an industry changer, is the release of version 3.0 of our Data Manager. The Data Manager is an integral component of the Energy Efficiency Education DashboardŽ. Now it's capable of gathering real-time data from multiple buildings across multiple locations, allowing organizations to educate on their key performance indicators anywhere, anytime.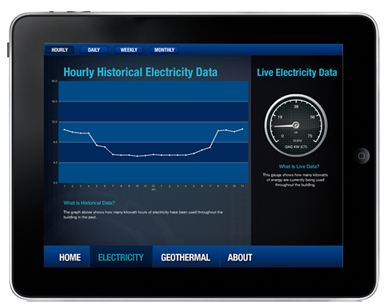 Version 3.0 was developed in the .NET Framework, evolving the "traditional" energy dashboard solution to a platform. This offers a much more collaborative environment with limitless connectivity. The solution runs leaner and can handle mass amounts of data from an unlimited number of buildings across multiple locations. It's almost limitless as to how many data points can be accessed. Now, the building performance feedback can be displayed anywhere, anytime - deployed via touchscreens or kiosks onsite, on the web, and on mobile devices including Apple iOS (iPhone, iPad, iPod touch), Android and BlackBerry.

The solution remains open-protocol and supplements the existing BAS or meters. The data's already being generated, so it's just up to you to determine how you leverage that data; whether it's for fast access to key performance indicators, or using the data to educate occupants. The interactive solution can be used to further engage occupants and allow them to interact with the energy data and other educational features. Organizations can incorporate the solution as part of an ongoing strategy to help occupants understand and reduce energy usage. With this energy efficiency information available on the go, occupants can access the data on their mobile device at their convenience. These enhancements also provide a great opportunity for large-scale energy competitions, social communication and cloud managed data.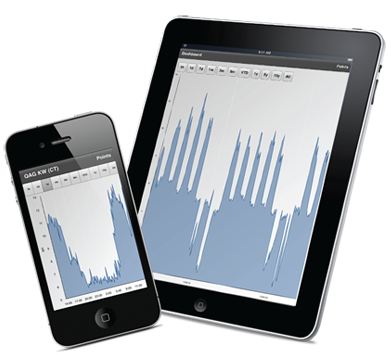 Energy competitions have been common among universities, engaging students in a fun rivalry to save energy. Now, with these technology advancements, organizations of any type can initiate their own competition. For example, hospitals or a group of healthcare systems located all over the country could compete amongst one another. Each physical location can install a gateway device or write a web service to push the data from their building automation system/or meters to the Data Manager. Then the data is available in the cloud for everyone to access. With a competition like this, the traditional concept of displaying a dashboard in a building common area can easily be bypassed. All of the data can be accessed from the cloud, and deployed on the web or mobile devices for everyone to access on the go – anywhere, anytime.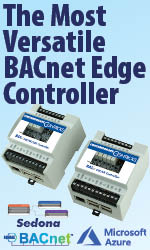 With new technology like this and other advancements in the industry, you can access energy data on your terms – anywhere, anytime. It's really limitless to how this information can be shared and displayed. How do you plan to use it to your advantage?

See for yourself how energy data can be accessed on the go:
Download the iPad app, "QAG EEED". This app provides real-time feedback from QA Graphics' office building: http://itunes.apple.com/us/app/qag-eeed/id505582700?mt=8.

This is an example that provides fast access to data for multiple buildings. Download the iPhone app "MEED" at: http://itunes.apple.com/us/app/meed/id499679547?mt=8.


---
About QA Graphics
QA Graphics works with organizations of all types throughout North America providing their solution, the Energy Efficiency Education Dashboard, to help educate and inform occupants about building efficiency. To learn more about how technology continues to improve how we visualize and interact with energy data, visit www.qagraphics.com/eeed.
---


[Click Banner To Learn More]
[Home Page] [The Automator] [About] [Subscribe ] [Contact Us]