---
Open Source is the New Marketing




Developers that participate in open-source communities benefit from the opportunity to 'try before you buy.'

Therese Sullivan,
Principal,


I hope you've seen the new Project-Haystack Connections ezine for Spring 2016. Here's a link. Project-Haystack is certainly growing in strength as an open-source software organization as it advances the technology of semantic tagging and data modeling for smart devices, buildings, energy systems and the general Internet of Things. The new ezine was launched with the mindset of informing and delighting smart building app developers. Under that umbrella I'm referencing not just the traditional building controls systems integration professionals, but all the energy and sustainability managers, facilities and property managers, MEP system design engineers, building equipment product management teams, utility account managers, etc. that are starting to wrangle with BMS, lighting, fire and security, access control, and other building operational data. Actually, the Project-Haystack app development network is even bigger than the Smart Buildings world. Haystack tags and data modeling technology can also be deployed to bring contextual data about the built environment into a healthcare app, an automotive app, a smart grid app etc.
More and more, we are an industry of software developers selling to other software developers as adoption of mobile app and Internet of Things concepts grow. Here's an article by a marketing company that conducted a detailed study of developers, as a target audience. To summarize this piece, developers care first about understanding the technology, so provide them with content that is full of useful resources and links. I think we achieved that goal with this first issue. There is a stereotype from the past of a briefcase-wielding salesperson knocking on the door of the more traditional IT buyer. That was the start of a relationship fueled on high-gloss marketing materials, lunches, ROI calculations, dinners, co-written RFPs, ringside seats to sports events, champagne toasts after proposal submissions, and eventually a sale. The building controls software industry never fit this stereotype and our world converged with enterprise IT just as that whole paradigm was imploding with cloud apps and 'the as a service' model gaining acceptance. So we missed that : (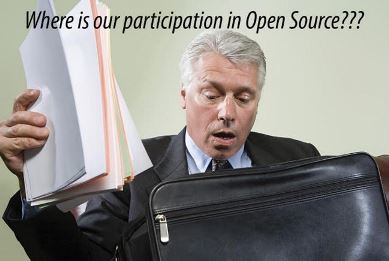 Today, more direct and educational marketing tools like our ezine are preferred by developers and are best-practice for selling software and services across the board. Another factor that shouldn't be missed is the role of the open source movement in marketing and sales. While open-source developers are first motivated by a desire to deeply understand a new technology, other outcomes are also often achieved. Open source communities regularly give birth to multiple commercial professional service and product companies. Consider all the companies that started within the .NET Foundation, the Eclipse Foundation, the Linux Foundation, etc. Developers that participate in open-source communities benefit from the opportunity to 'try before you buy.' In this way, open source becomes a vector into the buying process. Participation in an open-source community can give you an early customer base, it builds credibility. Project-Haystack is not our industry's only open source community. There is Sedona and there are many communities gathered around the Open Data movement and Internet of Things and Machine-to-Machine messaging.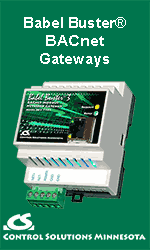 I greatly appreciate the Project-Haystack members and supporters that contributed content to this first issue of Project-Haystack Connections, a few who enlisted my help in getting some great thought-leadership articles and customer stories written up and pre-published at sites like automatedbuildings.com and ASHRAE Journal. Many more of you said your stories were just not ready to tell yet or that you were too busy. I hope you'll all contact me soon so that you will be in Issue 02 of Connections. More than that, I hope that the new ezine and the more recently published CABA white paper on Project-Haystack encourage you to join the organization if you haven't yet. Some of the community are gathering at the Continental Automated Buildings Association Intelligent Buildings & Digital Home Forum coming up April 26 - 28, 2016 in San Diego, CA. You can meet them face to face there. Most importantly, budget and plan for open-source participation in your marketing mix. As we move into a time when data wranglers and app developers are on both the buy and sell sides of any business, it could be the most important marketing you do.