---
"ControlTrends India"




The game-changing online building controls community in India -- to help the nation achieve its ambitious 100 smart cities!

Sameer Pradhan
Director
ControlTrends India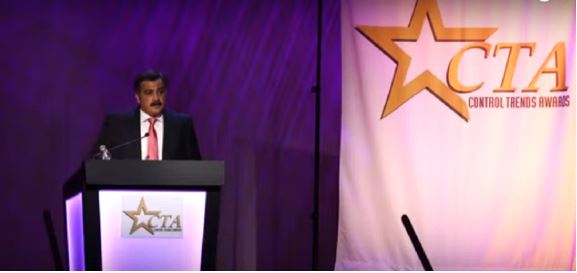 ControlTrends India was launched during the ControlTrends 2015 Awards, on the eve of the AHR Expo 2016, in Orlando, Florida.

ControlTrends India's charter mission is to be the premiere source of industry knowledge, product information, training opportunities, professional networking, business opportunities, upcoming industry events, and a current fulcrum for other resources vital to the HVAC and Building Automation professional at every level and stage in their career.

India, as we all know, is an emerging economy, a large democracy with a well-capitalised central bank, a sound judiciary and a new government that has rolled out a significant number of attractive measures to make India a top investment destination.

Many national initiatives such as Skill Development in India, Make in India, and Digital India are underway, but the demands of the on-going upgrading of our existing infrastructure coupled with the building of 100 new smart cities requires additional resources. A large aspect of what ControlTrends India can help to do -- is facilitate the escalating convergence of people, technology, and products on to the larger canvas of the HVAC and building controls industry.

Our intentions are to make ControlTrends India the ideal platform to expand one's own knowledge base, whether they are a student, controls professional, systems integrator, consulting engineer and specifier, as well as end users. We will endeavor to provide relevant product demonstrations, training videos, technical blogs, and news about the latest trends in the building automation and controls industry.

Another serious ControlTrends India objective, in consideration of the booming development of the Commercial Real Estate and Manufacturing sectors, is to attract and facilitate North American manufacturers to establish brick and mortar operations here on Indian soil.

ACREX 2016: First Steps and Key Findings

It was our privilege to interview and interact with prominent Industry members, specifiers, and decision makers on the sidelines of the ACREX 2016, South Asia's 3rd largest HVAC & R exhibition, held by ISHRAE (Indian Society of Heating, Refrigeration and Air conditioning Engineers), at Mumbai, in February 2016. There were a couple of predominant sentiments echoing through most of our interactions. The first being that India is welcoming and embracing emerging trends in HVAC and building controls from the West with Open, Inter-operable and Cyber Secured features that provide Data, Analytics, and Edge-to-Enterprise solutions from the Internet of Things (IoT)

The second reverberating sentiment was the huge "trust deficit" in the implementation of a BAS system, which won't likely deliver what it promises. Ironically, a young and technically oriented nation like India, the world's 3rd largest smartphone user and a country well on its way to digitaliising its infrastructure in the form of Smart Cities, is, on the surface, struggling to cope with the successful implementations of basic BAS systems.

This is largely due to lack of information, awareness, and knowledge -- and the infamous Indian penchant for "Jugaad". ("Jugaad" is a colloquial Hindi word that means an innovative fix or a simple work-around, used for solutions that bend rules). Although BAS has been around for the past three decades, it's users haven't yet reaped the basic benefits of energy efficiency and manpower optimisation.

Why BAS Projects in India have a Trust Deficit?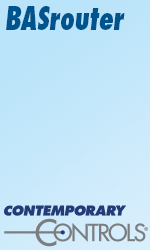 BAS projects today, are plagued by poor coordination of Agencies, poor equipment specification and selection, shoddy installation practices, insufficient time for proper commissioning, and the subsequent failure to meet completion dates. No one fully understands or commits to the intent of the complete project. Furthermore, proposed value-engineering and cost savings (caused by unrealistic budgets) result in an "untenable project." In this sort of a project, compromises are made, leaving some equipment out of the commissioning process as "minor defects" to get the project to substantial completion.
There is no time for pre-commissioning checks prior to power being turned on. The contractor connects his laptop to the system and hopes to be able to immediately demonstrate the sequence of operation. No need or time for that silly calibration step! In most cases. the contractor is unable to even see the majority of the controllers on the network due to poor installation of electrical equipment by others. Other equipment, such as the variable speed drives (an absolute guarantee that network communications are going to fail) creates noise in the data communications network. Then, there are also the network wiring faults, improper grounding, poor connections, inexperienced and untrained technicians, and commissioning engineers at work.

ControlTrends India – The Genie in the Bottle!

ControlTrends India will serve as the first dedicated building controls community media source to weave thought leaders, building owners and tenants, specifiers, architects, contractors, system integrators, controls manufacturers, aspiring building controls engineers, and professionals into a common ecosystem with a common goal – to Stay in Control!

We welcome you to join the ControlTrends India community today. Visit us at www.controltrends.in and subscribe and stay tuned for much more!
---
About the Author

Sameer Pradhan, Managing Director of CICC Automation Technologies Pvt. Ltd., possesses vast industry experience, as well as the requisite knowledge and insight into India's unique markets — that will provide the global ControlTrends Community with an exceptionally well-positioned perspective of how the HVAC and Building Automation industries are performing and contributing in their critical roles within one of the world's largest emerging economies, and keep continuous focus on India's progress pursuing the extraordinary attainment of 100 Smart Cities.


---


[Click Banner To Learn More]
[Home Page] [The Automator] [About] [Subscribe ] [Contact Us]