---
Hiring (and Layoffs) in the Age of Pandemics



While this is the first pandemic, chances are it may not be the last. Managing your workforce has always been a challenge; now, it will become an even greater one.





Skip Freeman,
Senior Technical Recruiter,
BASI Solutions, Inc.
Skip.Freeman@BASIsolutions.com


Now is a challenging time for all businesses, but especially small- to medium-sized businesses (SMB). Since so many readers of AutomatedBuildings.com are SMB owners & leaders, I wanted to share a link to a brilliant HR resource for these unique and challenging times –

Coronavirus HR Comms & Resources Guide
https://docs.google.com/document/d/12tT0_5zGELxs7M-iCwf9enUJ0-Ibe0K8tkBSbbWhYFM/edit#

This is an ongoing updated Crowd-Sourced HR communications guide initiated by a fellow recruiter, Lars Schmidt. Lars is a regular contributor to Fast Company and has spoken at such events as LinkedIn Talent Connect, Glassdoor Employer Brand Summit, and more.
=====
While this is the first pandemic, chances are it may not be the last. Managing your workforce has always been a challenge; now, it will become an even greater one.
"Cash is king," but so are your human resources. Without your employees, it's tough to generate cash.

And when this is over, it will be just as hard, if not harder, to find and hire controls talent as it was before.

So, before we talk about hiring, If you find you must consider layoffs or furloughs, here are some additional helpful links. But is it possible that loan programs from the SBA may reduce or eliminate the need for a reduction-in-force? Or from the CARES Act?
Unemployment Insurance
The U.S. Department of Labor announced new guidelines outlining flexibilities that states have in administering their unemployment insurance (UI) programs to assist Americans affected by the COVID-19 outbreak. For businesses that are considering layoffs or furloughs, it is important to understand the benefits available to impacted employees.
Here is the link to the Federal unemployment insurance (UI) guidelines:

https://www.dol.gov/newsroom/releases/eta/eta20200312-0
More importantly, each state administers a separate unemployment insurance program, but all states follow the same guidelines established by federal law.

This link (State Unemployment Benefits Finder) provides you with contact information for your state's UI program:
https://www.careeronestop.org/LocalHelp/UnemploymentBenefits/find-unemployment-benefits.aspx?location=TX&keyword=&persist=true&ajax=0

The Coronavirus Aid, Relief, and Economic Security Act (CARES)
Heating Air-Conditioning Refrigeration Distributors International (HARDI) has a great website providing Covid-19 resources that applies to Building Automation.
https://hardinet.org/covid-19-resources/
Timeline of actions to help small businesses increase cash flow:
March 27: Businesses can defer the employer portion of payroll taxes (6.2% paid by the employer) to keep money in the business. Employers will not need to deposit their portion of payroll tax at the next required deposit date.

March 27: Businesses can deduct business losses in 2018, 2019, or 2020 from the previous five years of business tax returns to receive refunds on taxes previously paid.

April 6: Secretary Mnuchin wants Americans to begin to receive stimulus money, taxpayers with a direct debit on file will be the first to receive their money, others may be delayed until May for physical checks to be received.

April 11: SBA required to release guidance and rules for Paycheck Protection Program and loan forgiveness.

Mid-April: Department of Treasury will release instructions and forms to receive advances on refundable payroll tax credits to offset the cost of required paid sick and family leave.
Benefits
Even before the pandemic started, more and more candidates we represented were interested in the benefits provided by the company they were considering going to work for in addition to the hourly wage.
Professionals were no longer making a move just for a "buck and a truck," but for increased medical coverage, fair
PTO, and, importantly, career growth opportunities (training and the chance to work on new and unique projects.)
Any investment (versus dis-investment) in your benefits will increase both the probability of retaining top performers as well as attracting more as you rebound from the downturn and grow again.
Your future hires want to build things that last, including their career.
Video Interviewing

At the moment, video interviewing is taking the place of the face-to-face interview in some firms. As the pandemic gets under control, we will begin to go back to face-to-face interviews.

But that doesn't mean we should not use video interviewing. I've long been an advocate of the video interview in place of the initial phone screen. You'll get a quicker "read" on the candidate and their cultural fit, thus reducing the probability of a mis-hire.
Hence, this is the opportunity to pivot and begin the practice and continue it going forward.

While this excellent article, Video Interview Guide: Tips for a Successful Interview (from Indeed.com), is written for the candidate, it is well worth the read of any hiring manager planning on conducting a video interview.

https://www.indeed.com/career-advice/interviewing/video-interview-guide
By putting yourself in the "shoes of the candidate," you create an overall better candidate experience, which is critical in attracting hard-to-find controls talent. Just as you get to know them better, the same goes for the candidate. They appreciate the chance to see you and get a better feel for if they can work with and for you!
Contract Staffing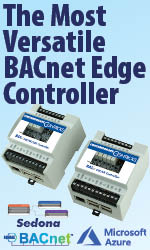 If you have BAS projects that need to get done or service work that must be accomplished, and you don't have the cash flow to hire someone full time (or maybe you don't have the cash flow to keep someone on full time), we can help.

You can hire that person as a contract staffing employee. That person becomes an employee of BASI Solutions and works for us. You then hire them hourly for the work that needs to be done through us. With a 24-hour notice, you can let us know you don't need that person anymore until the next service visit or project.
Additionally, other firms offer these services, as well.
Outplacement
This is an unprecedented time, and while we put on a brave face leading and inspiring our teams, deep down, we are concerned about our businesses and survival.
If we can offer a way to help soften the tough decisions you may have to make about the people in your organization, in particular, the talent you may be forced to let go, let us know.

In addition to helping you find the right talent, we also can help with the outplacement of talented individuals, serving as a coach and partner – helping them kickstart their new career and allowing you to provide compassionate support as they exit.
Support such as:
Guidance on resume creation

Review of their LinkedIn profile

Interview prepping

Search skills and resources

Social & online presence management

And possibly the introduction to another firm that is hiring
---
About the Author
Skip Freeman is a Senior Technical Recruiter (Headhunter) at Building Automation & Smart Industry Solutions (BASI Solutions.)
As a graduate of the United States Military Academy at West Point with a BSME, Skip served 10-years in the U.S. Army Corps of Engineers before serving in Field Sales & Leadership roles in specialty chemicals, water treatment, HVAC, and industrial equipment.
Today, as a recruiter with BASI Solutions, Skip focuses on helping companies hire the best & helping the best get hired in:

Building Automation &

Smart Industry.

Connect with Skip and follow us at BASI Solutions to stay up-to-date on the latest jobs, career advice, and insight into employment and talent within the world of Building Automation.
Skip can be reached at Skip.Freeman@BASIsolutions.com and 706-986-0833.
---


[Click Banner To Learn More]
[Home Page] [The Automator] [About] [Subscribe ] [Contact Us]