---
Every month there is a blizzard of information contained in the emails and newsletters that cross my desk on their way to AutomatedBuildings.com. Some of this information is not in the form of any type of content we can publish but I feel I should share with you these snippets, blog bits, and url links that are about to fall off my desktop.
OASIS Open Building Information Exchange (oBIX) TC Enabling mechanical and electrical control systems in buildings to communicate with enterprise applications
Announcements
A new draft is available matching the current OASIS specification standards (which have changed since 1.0). This is mostly a direct port of the prior version which was "hidden" in the oBIX-XML subcommittee. You can find it in the Documents section.

The new TC WS-Calendar is starting up. oBIX plans to use the WS-Calendar specification to coordinate control system performance expectations with enterprise and smart grid activities. We encourage interested parties to sign up.

oBIX was identified in the EPRI report to NIST to develop a national Smart Grid Roadmap as a specification critical to the development of the smart grid. www.nist.grov/smartgrid

ISA's Certified Control Systems Technician Program (CCST) offers third-party recognition of technicians' knowledge and skills in automation and control. Being a CCST can also help you gain respect from management and your peers, advance your career, and earn you credibility. If you are a manager and looking for qualified technicians, or you need to document and verify your current technicians' knowledge and skills, the CCST program can help.
Growth Partnership Service: Building Management Technologies Frost & Sullivan's Building Management Technologies Research and Consulting practice offers market analysis, business intelligence, global industry analysis, custom consulting and growth consulting (strategy consulting), and market research and forecasts that are designed to help grow your firm. Our global team of industry experts, consultants, market analysts, and research executives continuously monitor and evaluate the HVAC&R, Fire & Life Safety, Building Automation Systems (BAS), Lighting Controls & Products, Performance Contracting, Facility Management (I-FM) Services, Security Controls, and Home Automation market sectors

The new digital signage system has proven to be a successful revenue generating stream. The Rose Garden has 20 fifteen-second ad spaces available, which they sell to advertisers on a yearly basis. The entire system, including hardware, software and installation cost the stadium $450,000. If all of the available advertising spots were sold, the system would be paid off within one year, with $150,000 profit," says Chris Dill, VP, CIO of the Blazers.
Likely to see more gesture-based executions in Intel's future.
Intel made a big splash with its acquisition of Cognovision, a startup specializing in anonymous video analytics and facial recognition software, last year. Intel featured the technology in a variety of interactive retail concepts at NRF, DSE 2011, and Screenmedia Expo. With the company's recent investment in Omek Interactive, a provider of tools that enable companies to incorporate gesture recognition and full body tracking into their applications and devices

Reorganization – From Automation Company to Business Transformation Company! From the 2011 Honeywell Users Group (HUG) Americas Symposium June 12-16, 2011 JW Marriott Phoenix Arizona - Gilsdorf began the presentation by stating, "…we've evolved from being an automation company to a business transformation company." Gilsdorf's described Honeywell Process Solutions' intent to improve business efficiencies by saying, "…we can use our technology, people, processes to enable you to make faster decisions, better decisions, decisions in remote-access areas and make decisions that will improve your profitability." He then commented on a few major trends.

Industry Research & Report: Smart Grid The Ivanovich Group, a third-party firm dedicated to providing strategic services for the buildings industry, conducted the research, interviewing senior executives in facilities and plant services for industrial, K-12 schools, university campuses, commercial offices and government facilities; senior executives in engineering firms; and senior executives for HVAC product manufacturers.

The primary goal of the research was to determine what each of the three groups knows and thinks about the smart grid, and what they perceive to be its barriers, benefits and motivators. Additionally, the research set out to evaluate how well engineers and manufacturers are interpreting the perspectives of building owners.

T2V - Giant iTab at Marketing Week 2011 iphone begats ipad, ipad begats iTab


The National DR Directory (www.nationaldrdirectory.com) is in the process of building a service provider directory with listings of companies engaged in aggregation, engineering, software, hardware and consulting in the demand response marketplace.
"The goal is to provide tools that promote wider spread demand response adoption by commercial and industrial businesses," indicates Ross Malme, a Skipping Stone Partner. "Utilities, regulators and other market participants will also find the directory helpful for benchmarking and new program development, as well as finding suitable vendors," continued Malme.
Ongoing database development, research and tracking of new demand response rates and programs will be done out of the Skipping Stone Los Angeles offices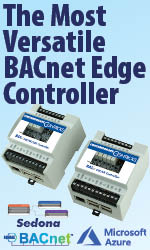 BSRIA's new guide is now available to purchase at www.bsria.co.uk/goto/buildnonmem The Building Manual is intended to be an operator's guide to the building and will capture the building's design and operation needs. It is a single document that can be used to capture all future building changes and annual summaries of energy use and maintenance work. The Building User Guide provides the occupants with a simple, quick and easy guide to the everyday functions of the building. These guides are intended to enable the most efficient and effective use of buildings.


Vancouver International Airport Using Omnivex Software to Manage 1,300-Screen Digital Signage Network Omnivex Corporation, a Microsoft Gold Certified Partner and provider of enterprise software for digital signage networks, has announced that Vancouver International Airport (YVR) has expanded its use of Omnivex software throughout its facility to include YVR's flight departures and arrivals information displays, and gate information display screens, in addition to the many existing wayfinding and entertainment screens managed through Omnivex software. YVR signed an agreement with Omnivex for a site license to manage all of its visual displays at the airport facilities in June 2009 in preparation for the 2010 Vancouver Olympics, said the company. In total, the network now includes approximately 1,300 screens, according to the company.

Energy Mythbuster Bulletins shed truth on commonly held misconceptions within the Commercial Real Estate Industry with supporting facts, data, and insightful energy information that can be used to educate building owners and operators.

MMS Abbreviation: Multimedia Messaging Service, a system that enables cellular phones to send and receive pictures and sound clips as well as text messages. MMS outperforms mobile apps and mobile music added together. In 2010, worldwide MMS traffic hit 248.7 billion MMS messages and generated massive revenues of USD 32.5 billion. To put that into perspective, MMS is bigger than mobile apps and mobile music added together, MMS is bigger than mobile gaming and mobile video added together, twice over. MMS is still a huge business, making a lot of money, and still growing in all geographic regions worldwide, and at a double-digit growth rate in most.

Automated Damage Detection Tool for Buildings The smart system provides instantaneous information critical to assist in the building's diagnosis and recovery plan. Within 15 minutes of an event, REFLEXX will send a detailed report describing the structural health of the building at the global, floor-by-floor, and even component level.

ZigBee Building Automation offers a global standard for interoperable products enabling the secure and reliable monitoring and control of commercial building systems. It is the only BACnet® approved wireless standard for commercial buildings. Owners, operators and tenants can benefit from increased energy savings and ensure the lowest lifecycle costs with this green and easy-to-install robust wireless network. By using ZigBee Building Automation products in your building, you can even qualify for LEED credits because you reduce or even eliminate wiring and conduit.

Campus Dynamic Signage Networks This 34-page (5.8 Mb) whitepaper outlines the value of this campus communications medium and ways of assuring that benefits are fully realized. The paper also presents ways of generating revenues in order to offset operating and network costs, and generate new revenues for the campus or departments

---


[Click Banner To Learn More]
[Home Page] [The Automator] [About] [Subscribe ] [Contact Us]