---
Every month there is a blizzard of information contained in the emails and newsletters that cross my desk on their way to AutomatedBuildings.com. Some of this information is not in the form of any type of content we can publish but I feel I should share with you these snippets, blog bits, and url links that are about to fall off my desktop.
Is Microsoft Poised to Disrupt Physical Access Control? The effect of technologies such as the Cloud and the trend of integrating physical Access Control with Identity Management, have been well documented. What is less clear, is how the business will evolve and which companies will gain or lose market share.

CT Interview LOBOS is a small box that interacts with a building's existing management system. Once it's installed and communicating with the HVAC components of the building, it goes to work making things run more efficiently, improving comfort, responding to demand response events and making sure that everything's working properly. As a result, the people in the building are more comfortable while the building uses less energy, and the smart grid gets smarter
Alper Uzmezler showing us his cool graphics and analytics software packages at IBCON 2013. Aplper's company, BASSG ,is at the intersection of Building Automation Controls and Big Data.
Remote Energy Audits Gain Credibility One of the industry debates in the last few years has been about the value of remote energy audits that use analysis of interval data and other factors to identify energy savings opportunities rather than sending a team of engineers to a facility. As this technology matures, the value and applicability of remote audits has grown. Remote energy audits have now gained credibility as a cost effective and scalable approach to identifying energy savings opportunities. So, do not dismiss the remote energy audit approach completely and be sure to understand the skill sets of the engineers doing a tradition energy audits.
Google is testing out a new Australian pilot campaign which lets users download media and Android apps from airport billboards. The new signs at domestic airports in Sydney, Melbourne, and Brisbane were created for Google by agency Ooh Media and are part of a growing trend by airports to use NFC technology.
Honest Buildings is a network of real estate professionals and buildings.The HB Network connects you to people, projects and companies for millions of buildings globally, helping you find the best solutions for any real estate decision.
Frost & Sullivan hosts the Smart Cities Solutions Think Tank at GIL 2013: Silicon Valley, The Global Community of Growth, Innovation and Leadership (http://bit.ly/18Eo0fz), on Sept. 10 at The Fairmont in San Jose, Calif.
some good cyber security practices for today's industrial control systems environment.1. Password strength needs improvement and needs to be enforced by companies. 2. Attackers try to move laterally within networks; if the firewall rules between zones on the network are too liberal, it makes it easy for intruders to move through the network. 3. Implement detection mechanisms to detect the presence of malicious tools. Monitor network and user logs to identify suspicious behavior.4. The operational control system networks must be as isolated as possible from the corporate network and must have restrictive access policies. 5. A comprehensive cyber security program includes a defense-in-depth strategy
Responsive Lighting Systems Save Energy Despite widespread adoption of efficient lamps and ballasts over the past several decades, lighting still accounts for more than a third of the electricity used in U.S. office buildings. With a real estate portfolio of more than 9,600 assets nationwide, most of which include open office space, GSA has an abiding interest in identifying energy-efficient lighting solutions that can help its client agencies conserve energy and reduce costs.
LBNL Publishes Study of Responsive Lighting Systems By Craig DiLouie, on July 15, 2013

Matrox MuraControl for Windows is an intuitive, feature-rich application that allows you to manage your Mura MPX™-powered video wall. Run the software locally or remotely—and use it to create, save and edit layouts offline or in real time so your source content appears precisely where you want it, how you want it.
Is Samsung About to Abandon Android? By Salvatore "Sam" Mattera - July 12, 2013 Mutually assured destruction And perhaps that's the real reason why Samsung keeps Tizen around -- a sort of insurance policy. Should Google decide to favor Motorola, Samsung could abandon Android in favor of the in-house Tizen. Of course, Google has much to lose if Samsung decided to abandon its mobile operating system. As much as Android advancements have helped Samsung sell more phones, Android wouldn't have the market share it has today if it wasn't for Samsung
Intelligent Buildings and the Cloud Author: Casey Talon, IDC Energy Insights As cloud computing becomes integrated into every area of business, new and better ways to utilize this technology abound. There are estimates that cloud computing reduces IT labor costs by as much as 50%, and reduces small business energy costs by as much as 90%. The majority of current users agree that being on the cloud has given them better access and control of their data. In addition, it is estimated the global cloud computing market will grow from $40.7 billion in 2011 to more than $241 billion in 2020.
GapSense Allows Communication Between WiFi, Bluetooth, ZigBee Devices GapSense software essentially creates a traffic system-like communication between each different wireless device. Each device will be able to communicate a warning message or a stop command to alert neighboring devices of its intent to transmit information. The neighboring devices would then limit their use of the network airwaves to avoid unnecessary information packet collisions. Interference between such devices has already been reduced by 88 percent using the GapSense software, and collisions between new, wider bandwidth WiFi gadgets and narrower bandwidth devices have been practically eliminated.

BACnet readies RESTful Web Services for a Plugfest in the fall…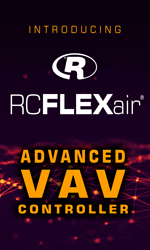 "ASHRAE SSPC 135 (aka The BACnet Committee) has been working on a second version of the BACnet Web Services (BACnet/WS) which provides a protocol neutral interface for Building Automation Systems to facilitate connection to the Enterprise. This will provide a more capable and secure interface for enterprise applications allowing access to more of the data found in Building Automation Systems. This new RESTful version of BACnet/WS extends the logical data model with more complete data modeling, subscriptions, semantic tagging for searching and filtering, and security based on TLS and OAuth2.0. The new version of BACnet/WS would allow for greater interoperability between enterprise applications and building automation systems. Users will enjoy greater flexibility of data management as well as increased throughput. "We are making good progress towards a public review version of the new RESTful BACnet Web Services, which will bring an enhanced connection between enterprise applications and building automation data." -Carl Neilson, BACnet Committee Chairman Six companies (Automated Logic, Cimetrics, Delta Controls, PolarSoft, Siemens, and Trane) have committed to participating in a BACnet/WS plugfest in late 2013 which will test the interoperability of BACnet/WS implementations. For further information please contact bacnetchair@gmail.com"

New video shows how to save energy with DALI sensor systems Started by Immanuel Renner
What exactly is Enterprise Energy Management Software (EEMS)? What exactly is Enterprise Energy Management Software (EEMS)? It's a term increasingly used by companies, vendors and investors and is starting to show up in Request for Proposals (RFPs). It feels impactful for companies and is a promising new market for vendors.
Hotel to use the power of BACnet integration to combine the InnPoint system from Zeno Controls LLC with Mitsubishi's City Multi Central Network (CMCN). The technology enables property owners Colin and Deanna Crossman to use Zeno's InnPoint solution to monitor and manage HVAC, lighting and environmental conditions in guestrooms and share the data on the Mitsubishi CMCN. Installation of the BACnet-compatible InnPoint front end solution will begin after the hotel breaks ground in September

The Integration Guide to Videowalls System Contractor News presents a groundbreaking report designed for all technical professionals and key decision-makers.
Zigbee based project name download on GoBookee.net free books and manuals search - Zigbee based wireless Energy Meter reading and logging system ...
http://www.fieldviewsolutions.com/ With Fieldview you get remote access, remote alarming, trending and tons of standard and custom reporting functionality as well as a heavy energy management capability to manage PUE and carbon footprint.
When is Your Control System Too Old? A lot of things get better with age, a good wine, a nice dry rubbed steak, a collectible convertible. However, the one item we don't associate with the....
Radio-frequency (RF) wireless lighting controls have grown in popularity as a solution for implementing advanced lighting control strategies in buildings. The Lighting Controls Association is conducting a survey to profile market interest in these controls.
Cyber Security for Building Management Systems ‐ White Paper Terry McCorkle of Cylance and myself co-authored a white paper on Cyber Security for BMS recently which was released during IBCon. The link below is to the white paper.
This new 30-page best practices guide, The Facility Manager's Guide to Data Logging, discusses monitoring strategies and techniques that can be utilized by building professionals looking to reduce energy use and optimize performance of their facilities. The guide includes measurement approaches for a variety of building systems including lighting, HVAC, indoor air quality, and plug loads, in addition to methods for quantifying savings
The topic of transactive energy is so new that there's no formal definition yet, but as the author of the Smart Grid Dictionary, here's my suggestion:Transactive energy is a software-defined, low-voltage distribution grid that enables market participation by distributed energy resources (DER) bidding generation of negawatts or kilowatts.
Energy data management creates transparency and efficiency July 19, 2013 by David Wolins
---

[Click Banner To Learn More]
[Home Page] [The Automator] [About] [Subscribe ] [Contact Us]