---
Can the Building Automation Industry Deliver their own Building Internet of Things?





Several big players have made moves to become more involved in intelligent buildings & building automation, either by way of acquisitions or strategic partnerships.




Allan McHale,

Director,

Memoori
Given the size of the building systems market of $120Bn in 2014 and healthy projected compound annual growth rate of 8.98% to 2020, it is not surprising that players from the more consolidated IT infrastructure and software business see attractive opportunities in the Building Internet of Things (BIoT).

Several big players have made moves to become more involved in intelligent buildings & building automation, either by way of acquisitions or strategic partnerships. They realize that from this base the Building Internet of Things (BIoT) can rapidly expand; and within 10 years theoretically triple the size of the business.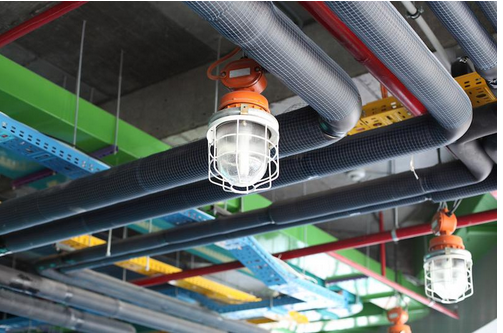 The BAS industry has been relatively slow to appreciate and acknowledge the growing importance of data and software solutions and effectively manage that data; moving away from a market driven by the desire to sell as much equipment and as many servicing contracts as possible.

Whilst we see continued growth in revenues for the sale of sensors, devices and connectivity hardware, the biggest medium to long-term growth is less about things and more about solutions. The markets for networks, software and value-add services will be where the real revenue generation opportunities lie, if the offerings offer genuine business value.

The IoT industry has muscled in with the technology, expertise and finance to deliver BIoT and as our report shows they are leading the charge and making the most noise. They are going for "the lot"; connecting everything on the same platform with one common communication protocol – a fully automated system without the need for intervention by humans.

However building stock is made up of large complex, medium, small, single, multiple buildings on single sites, and multiple sites and scores of different vertical markets by type of use and there are around 10 different BAS Services to join together. The concept of a full blown BIoT is expected to deliver on all of this and may in the fullness of time, but we are not there yet.
There are some "easy wins" around new construct buildings in some verticals. But owners of existing buildings are not going to be enthusiastic about ripping out existing BAS systems and the retrofit market constitutes a big part of the potential business.

Building owners and operators of commercial and industrial buildings have been promised fully integrated BAS services for at least 25 years but the vast majority that have invested in these systems are disappointed with the return on their investment because they have turned out not to be robust, could not be scaled up and were more expensive to operate and maintain than was promised.

The evolution of Smart Buildings has therefore been painfully slow and there is a pent up demand by building owners to find a solution. So can this latent demand be fulfilled with new systems that embrace most of the advantages of a comprehensive BIoT and can fit the needs of retrofit projects?

We have begun to identify some interesting products that have just come on to the market that can overcome the limitations of existing efforts by the BAS industry that offer a more gentle move to BIoT.

In a following article on this subject we shall be engaging with Terry Casey CEO of Intellastar Europe to look at the opportunities of hardware & software products that connect buildings to the Internet of Things for control, visualization & analytics.


---

[Click Banner To Learn More]
[Home Page] [The Automator] [About] [Subscribe ] [Contact Us]