---
Innovations at the SPS/IPC Drives Show

Everyone in all verticals is taking a look at life a little differently.


Manny Mandrusiak
Vice President of OPC Marketing,
OPC Foundation
2009 has been a year filled with a lot of different things. Some have been good, and some have been not so good. One of the good things that I have seen is innovation. Everyone in all verticals is taking a look at life a little differently. Mainly due to necessity, but a wise man once said that "necessity is the mother of invention". Consortiums are partnering and working together to provide new cost effective solutions to improve information and data exchange, as well as looking at leveraging technologies from other verticals to improve processes.















The OPC Foundation and PLCopen
That innovation was very clear at the recent SPS/IPC Drives show held in Nurenberg , Germany. The OPC Foundation and PLCopen joined together to combine their technologies to create a truly independent information and communication architecture. This independent information architecture combines OPC Unified Architecture (OPC UA) and IEC 61131-3 with the goal being to increase the reusability of controllers and visualization modules.
This cooperation of these two organizations merges two technologies:
The PLCopen technology is based on the world wide IEC 61131-3 programming standard.

The OPC Foundation technology is based on their OPC United Architecture
The main motivation for the joint effort was the definition of the OPC UA information model representing the IEC 61131-3 software model which provides a standard way for PLCs to expose data structures and function blocks to OPC UA client applications like HMIs. This collaboration increases the reusability of PLC and visualization modules and their communication.
Today there are still many historically grown data exchange protocols being used in a variety of industries. These protocols offer little ability to transport complex data and the extensibility is very limited. OPC Unified Architecture offers the basis for universal, secure and reliable network communication, i.e. provides the monitoring of configurable timeouts and connecting interruptions and encrypted communication. In addition OPC UA provides object oriented modelling capabilities used to standardize the engineering process. With the combination of PLCopen and OPC UA, an additional level of interoperability is standardized on top of IEC61131-3.
At the end of the press conference there were some questions about how this technology could be utilized in the building automation vertical. I spoke with the gentleman after the conference about his questions, and he explained to me that there is a growing movement in Europe to have more control over data from building automation components i.e. chillers, HVAC systems and to do better analysis. The entire movement is under the premise of energy conservation.
More information about OPC and the OPC Foundation, please navigate to www.opcfoundation.org
Energy Management using PROFINET
PI International (PROFIBUS & PROFINET International) tackled the issue of energy management with new PROFIenergy profile for PROFINET. The Profile runs on the PROFINET network, and is specifically designed to control the power consumption of manufacturing assembly lines. The specification was originally designed at the request of the AIDA (Automation Initiative of German Automobile Manufacturers), to satisfy the demand for providing functions and mechanisms for PROFINET networks that support energy-efficient production.
As it was explained to me, the solution stipulates the definition of different energy saving modes for devices on the network. As an example, complete assembly lines could be easily powered down, and powered back up as required because of the effective monitoring tools provided by PROFIenergy. These energy saving modes can be addressed uniformly by a controller, and their responses can be evaluated, trended, and ready for analysis. The magic here is that a system controller can now optimize energy consumption during a production period or during breaks.
Taken from the PROFINews North American Edition
This is a very interesting except about PROFIenergy: " The most obvious is shutting off all the power though this is usually only possible during idle times. But what happens during shorter breaks when equipment continues running and consumes energy even in the absence of value-adding activities. Over an extended period, switching off a device for even 30 seconds can be worthwhile in cases such as lasers. It's possible to go even further. For example, in today's automotive industry, several car models may run on the same production line, so it might be possible to respond to fluctuations in sales by selectively shutting down model-specific portions of the plant. This degree of selectivity is not easily achieved and needs sophisticated management. PROFIenergy will facilitate new and forward-looking energy policies for AIDA. Standardized network commands will instruct devices to move into various energy-saving modes. Download our White Paper on PROFIenergy"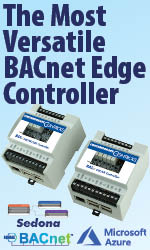 The white paper is a very interesting read. Anyone wanting to view the entire PROFINEWS North American Edition can do so here: http://www.us.profibus.com/newsletters/newsletter_29/Issue29.htm
If one looks at using a technology like PROFINET in place of typical Industrial Ethernet in a building automation scenario, system architects and control room operators would be able to experience a new level of data throughput and analysis tools. Adding an energy management profile like PROFIenergy offers an entire new world of possibilities to make buildings and building automation processes more energy efficient.

More information on PI International's work with energy management can be found at the following link: http://www.profibus.com/news-press/detail-view/article/profinet-supports-energy-management/?tx_ttnews%5BbackPid%5D=116&cHash=b4c06ae01a
As 2009 draws to a close, and 2010 arrives, I believe that as a society we will continue to see innovative new technologies arrive that will provide new tools for improving the way we live, and help to conserve our precious resources.

Those looking to learn more about technologies like PROFINET and OPC can follow the links below to their respective websites. Both the PTO and the OPC Foundation will be offering many opportunities for no-cost training classes which display the latest innovations in both technologies.

For more information about the PTO and PROFINET, please navigate to www.us.profibus.com

More information about OPC and the OPC Foundation can be found at: www.opcfoundation.org
---


[Click Banner To Learn More]
[Home Page] [The Automator] [About] [Subscribe ] [Contact Us]