---

Marketing to Mobile in 2014

Overlooking the importance of having a website that is not mobile and tablet compatible is a huge error.


Manny Mandrusiak
Managing Creative Consultant,
4 Bravo Marketing

Contributing Editor

It is that time in the year when the major tradeshows are finished and attentions are slowly starting to focus on 2014. The questions that I tend to receive are mostly geared toward what new marketing and sales trends are available for the next year that will boost sales. I tell everyone that while there is typically no "magic marketing bullet" that will instantly drive sales through the roof, there are always new techniques that can be used to shorten the customer conversation time from lead to sale.
One of the most important things to address before we examine some upcoming trends for 2014 is to sort out your company's website. If we look at the single biggest trend in consumer electronics in 2013 it is that we are going mobile. As a global society consumers are spending less time viewing websites on a desktop computer. We are viewing them from smartphones and tablets. Each of these devices displays websites in a different manner based on the size of the screen that it is displayed on, and the different operating system that the hardware uses. Odds are that when your company's website was created it was based on how it would be viewed on a standard desktop or laptop screen.
As a working society we spend more and more time using mobile devices to search for items that we are looking to purchase. This type of searching becomes a learned pattern for us as human beings and we tend to bring these patterns into the workplace. A staff meeting between engineers who are working on a green data center project will more than likely have a smartphone in everyone's hands. One engineer may suggest that instead of using Modbus or BACnet as a protocol to transfer data out of the green data center, using an OPC UA server. It is a pretty good bet that as soon as that engineer mentions a company name that has an OPC UA server that he/she may wish to use, at least one person will be searching that company website on their phone. If the website that is being searched for does not display properly on a mobile device, it is pretty likely that the group will dismiss that company and move on to another one. There is nothing worse for a technology company than not taking a moment to ensure that their website can be effectively viewed the latest consumer technology. It immediately sends a message to the viewer that the technology solutions that are offered are not cutting edge. Overlooking the importance of having a website that is not mobile and tablet compatible is a huge error and will hamper sales as we go into 2014.
Now that we have gotten a little preventative stuff out of the way, let's look at what some of the upcoming marketing trends could increase sales for companies in the BAS space.
In early 2013 I wrote an article that talked about the importance of having your website appeal to the Google Panda algorithm. A new year means a new animal named algorithm for Google. Google has recently released the Hummingbird algorithm which from what I have read continues to focus on rankings based on regular relevant content, but also putting more value on relevant content being used to boost organic SEO rankings. What this means for those in the BAS space is that marketers need to continue to produce new and original content that is valuable to end-users. Why does it have to be valuable? It has to have value because of the adoption of social media into our marketing arsenal.
Sharing content through social media networks is starting to have a huge impact on SEO and search engine rankings. We all knew that this was going to happen at some point, but marketers always disputed how much value using social media would have toward a website's rankings in Google. It is not simply a matter of posting on Facebook or Tweeting on Twitter. It is a matter of how many social shares a company has. I will break this down a little further. If a company that produces OPC UA servers conducts a webcast on the economic value of using OPC UA over BACnet when designing a network that draws data from smart meters and then posts this recording on their YouTube website and that webcast is shared through the company's social media networks with 6000 followers, that webcast has a perceived value by search engines as being of high quality. That in turn raises the company's search engine ranking because end-users have provided feedback through views, retweets, and shares, that they find this content valuable enough to share with their networks.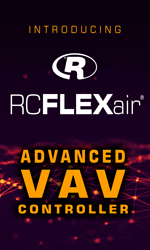 That is the power that lies in having a good social media plan. It is not about how Twitter drives sales to your business. It is about how valuable the content of website is, and how end-users (followers) feel about your company and what you have to say. Social media is only going to have more weight toward SEO in 2014. Companies that are wanting to increase their sales in 2014 need to embrace this and look at how they use these tools to continue to drive traffic to their website which is essentially their digital storefront. My job as a marketer is to drive as many people to a company website as possible using relevant content, webcasts, papers, training classes etc. Once I get them there the content of the website needs to be relevant enough to engage end-users and compel them to perform action which or our purposes is to buy a product, book training, or schedule a consultation. Social Media is going to play a huge part in just how quickly this happens in 2014.
Another trend that I have been tracking is the rise of the popularity of properly labelled images. I will admit that I personally don't see how a site like Pinterest relates to building automation or industrial automation companies. At least I didn't until recently. I was a fan of the banner ad for years because as a marketer I could always get tracked data about how many impressions the ad received and who clicked on the ad. Then I worked for a company that pushed these as a marketing tool to drive business, and I started to really look at the value of them. Then I started talking to sales reps who sold these items and everyone that I spoke to told me that banner ads are dead. End-users are so totally desensitized to banner ads that using them to showcase your products or services is simply a waste of money. What I have been told is that the concept of social sharing essentially defeated banner ads because images could be shared through social networks and banner ads can't. Social sharing is all about engagement and creativity. If you doubt the power of social sharing then I have two words for you- "grumpy cat". Anyone that has a Facebook account has seen tons of pics featuring the grumpy cat. Now I realize that the grumpy cat has nothing to do with trying to sell PLCs. The concept of how the grumpy cat was marketing does. What it tells us is that Google is looking closely at images and that means that trying to market a PLC requires marketers to properly label them with keywords and relevant file names and ALT tags because they will be shared on social networks and strengthen SEO which improves website rankings.
2014 will provide some unique challenges for marketers as the way that we view websites continues to change. While we have talked about some of the trends that can help companies in the BAS space I want to end with the thought that social media is still a tool in the toolbox. It is not the "magic bullet" to increase a company's sales, but in the right hands can increase sales by increasing SEO rankings and making your company a voice of relevant content. As we saw in 2013…content is still king.


---


[Click Banner To Learn More]
[Home Page] [The Automator] [About] [Subscribe ] [Contact Us]