---

AHR Online Brochure Search the Show

How the Internet of Things (IoT) is changing Building Automation
AutomatedBuildings.com Education Sessions Preview @AHRExpo2015

Third annual Connection Community Collaboratory meeting
Required reading to make sense of this meeting This meeting will be fast moving and expects attendees to have an understanding of the evolving connection communities' needs.


New Products / Releases
J2 Innovations - AHR 2015 Booth #3449 We are extremely excited to share that FIN 3.0 is officially released!!
Real Time Automation Partners with The S4 Group to bring N2 to BACnet/IP Communications to their Customer Base - AHR 2015 Booth 3560 Real Time Automation Proudly Offers S4's best in Class Solution for Connecting Legacy N2 Systems to BACnet/IP
Continental Control Systems to Showcase Next-Generation Current Transformers at 2015 AHR Expo Booth 3926 High-Accuracy Low-Phase-Angle Technology Designed Into a Split-Core CT

Magnum Energy Solutions Launches Innovative Wireless Solutions at AHR Expo 2015 Booth #3666 By leveraging wireless, batteryless technology, Magnum's solutions offer considerable advantages, including improved flexibility, enhanced occupant comfort and reduced energy consumption.
Distech Controls Introduces ECLYPSE and ENVYSION - AHR 2015 Booth #3623 Reveals Connected IP and Wi-Fi Product Series and web-based graphic design and visualization interface
LonMark International at AHR Expo 2015 Embracing the Internet of Things: LonMark International to offer free education sessions at AHR Expo in Chicago
2015 AHR Expo Already a Record-breaking Event Three All-time Records Shattered Before the Show Opens
AHR Expo to Donate Innovation Award Entry Fees of Over $16,000 to Chicago Human Services Agency Group Plans to Buy New Boiler for Community Center
An Enterprise Management System That provides a web based, real time, scalable solution.
The Building Commissioning Association (BCA) Signs On As AHR Expo's Latest Endorsing Association Westport, Connecticut December 29, 2014 - Reinforcing its ongoing commitment to foster greater energy efficiency throughout the HVACR industry, the AHR Expo Management has announced that the Building Commissioning Association (BCA) has become the 38th organization to endorse the world's largest HVACR event.
Benefits of Contemporary Controls BACnet BASautomation Products to be Exhibited at AHR 2015 While in Chicago at AHR 2015 make sure to stop by Booth 3531 in the Building Automation and Control Showcase to see and learn about our portfolio of open building automation and control solutions that are cost-effective and durable enough to withstand demanding loads from challenging environments.

AHR Expo Welcomes HVACR Education & Training Organizations that Address Workforce Needs of Industry CARE & PAHRA Join HVACR-WDF as New Endorsing Associations
EnOcean Alliance shows the world of cross-vendor wireless building intelligence at AHR Expo 2015 Network of interoperable energy harvesting wireless solutions breaks down system barriers for an integrated HVAC and lighting control optimizing energy efficiency and comfort
Lynxspring Solutions Showcased at 2015 AHR EXPO Lynxspring to Showcase Latest Version of JENEsys, the Company's Operating System for Commercial Buildings; LynxCyberPRO, a Cyber Protection Solution for Building Automation and Energy Management Systems and JENEsysONE, the Company's Application Specific Programmable Equipment Controller
2015 AHR Expo Monday, January 26 - Wednesday, January 28, McCormick Place, Chicago, IL Monday, January 26 - Wednesday, January 28, McCormick Place, Chicago, IL
HVACR Manufacturers' Optimism Continues to Grow for 2015 Economic Prospects 70% Plan to Introduce New Products at AHR Expo
2015 AHR Expo Features Largest Education Program With More Than 120 Sessions Includes Seminars, Workshops, Certification Reviews/Exams and New Product Presentations
American Auto-Matrix AspectFT Wins 2015 AHR Innovation Award for Building Automation The FIRST BAS platform to automatically build an HTML5 user interface for accessing trends, setpoints, and other valuable data on your computer or smartdevice without additional plug-ins or engineering time, AspectFT utilizes industry standard technology like Twitter®, RSS, email, Google Calendar™, Microsoft® Outlook®, and Apple® iCal® to integrate your buildings to your world.
Announcing the 2015 AHR Expo Innovation Award Winners Industry-leading Technology Takes Center Stage
Focus Is On "What's New" at 2015 AHR Expo Hundreds of New Products/Solutions to be Showcased in Chicago

2015 AHR EXPO Monday, January 26 - Wednesday, January 28, McCormick Place, Chicago, IL

AHR Expo, ASHRAE & AHRI Seeking the Most Innovative HVACR and Plumbing Products Entries Now Being Accepted for the 2015 AHR Expo Innovation Awards

2015 AHR EXPO Monday, January 26 - Wednesday, January 28, McCormick Place, Chicago, IL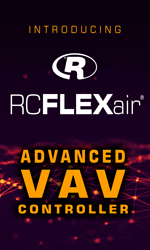 Our Advertisers at AHR
Alerton - Booth 3800
BACnet International - Booth 3539
Contemporary Controls - Booth 3531
Control Solutions - Booth 3629
Cylon Energy Inc - Booth 3428
DGLogix Inc - Booth 3528
Distech Controls Inc - Booth 3623
J2 Innovations, Inc - Booth 3449
KMC Controls, Inc - Booth 3636
Lynxspring, Inc - Booth 3723
Optergy - Booth 3464
Opto 22 Booth - Booth 3859
Reliable Controls Corporation - Booth 3423
Veris Industries - Booth 3835

---


[Click Banner To Learn More]
[Home Page] [The Automator] [About] [Subscribe ] [Contact Us]