---
Are Your Buildings Ready for the Future of IoT in Buildings?

The key to preparing for a future in IoT is understanding that there is no one-size fits all solution.



Don Kasper,
Vice President Operations
Ecorithm


The complexity of building systems provides a wealth of opportunities for smart connectivity to dramatically improve building operations. According to Memoori, smart building device connections are expected to grow from $2.7 billion in 2015 to $11.2 billion in 2021.1 So it's safe to say that buildings are following the trajectory of the Internet of Things advances in the consumer electronics industry (albeit at a slightly more measured pace). For many building owners and operators, the question has moved from "if" to "when and how" to navigate capital improvements and building management in a rapidly moving marketplace to avoid being left in the wake of the IoT revolution.

The answer begins by taking stock of what technologies are currently being used in your buildings, identify deficiencies in operation, and start planning and laying the foundation for a technology infrastructure that supports the future of IoT in buildings. Regardless of whether you have a high performing building where you want to showcase new technology or a building that could benefit from new technology; the key to preparing for a future in IoT is understanding that there is no one-size fits all solution. Gone are the days where you can choose a single vendor and expect them to serve all HVAC and related control systems. There is a strong need to invest in a technological infrastructure today that uses open protocols and interoperable components, affording a scalable and modular framework that can be supplemented with different solutions over time. Understanding how your building currently operates and where there is room for improvement, allows a firm understanding of where there are needs and allows you to plan for a more integrated, efficient approach.

No matter how well a building currently performs, it is important to understand the factors that drive building performance and identify which building systems or technologies have influence over a particular aspect of the operation. There is an urgent need in all buildings to introduce FDD and advanced analytics not only to plan for a future in IoT but to understand your building's current operations. Ecorithm's True AnalyticsTM provides a scalable cloud-based software solution that helps provide a roadmap for decision-making as well as identifies immediate opportunities to improve building operations and save money today.

Ecorithm focused on creating an analytics platform that affords a building stakeholder better oversight into HVAC equipment, controls systems, as well as the vendors and solutions that already interact with these systems. Specifically, Ecorithm's True AnalyticsTM software is aimed at creating a 'living history' of building information by creating valuable, actionable insights and presenting them in a platform side-by-side with raw data collected from the existing ecosystem of interconnected HVAC equipment in a building. Data-driven decision making is informed by Ecorithm's advanced Fault Detection and Diagnostics (FDD) analysis engine that combines industry-leading data science with a vast amount of industry expertise in a rapidly deployable and scalable cloud-based software package. Ecorithm provides the power of knowledge that can unlock decision-making and help lay the foundation for an efficient, reliable technology future for a building's operation.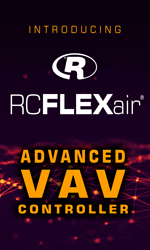 Virtually every one of our customers is faced with the same set of challenges when embarking on a path towards a smarter building. A building owner is faced with literally hundreds of choices of new technologies and building products. Many times, a new product or service is purchased and implemented successfully without an understanding of whether it achieved the desired outcome or even what impact it had on building operations.

Ecorithm can be an integral part of a building's operations and more generally, the technological ecosystem that exists at a building. Not only can the True AnalyticsTM software provide a firm understanding of existing equipment and operations but is a powerful decision-making tool that can identify deficiencies in operations and create a rubric for measuring performance and determine if a new technology is going to improve the operation or have a nullifying impact.

The future of IoT is fast approaching, and it's important now more than ever to plan for new technologies in a way that affords modularity and scalability and ultimately gives building stakeholders the power and leverage needed to deploy new technologies as they approach. Ecorithm is well-poised as a tool that can not only bring an immediate benefit as an analytics platform now but also serves as a basis for understanding the technological needs of a building and informs decision-making for the future whether it involves HVAC equipment or introducing new IoT technologies into a building's operations.
________________________
1The Internet of Things in Smart Commercial Buildings 2016 to 2021. Memoori Research Report. Q3 2016. http://www.memoori.com/portfolio/internet-things-smart-commercial-buildings-2016-2021/

---
About the Author

Don Kasper is Vice President of Operations at Ecorithm overseeing the technical team consisting of mechanical engineers and software developers. Don is a noted speaker and an industry expert in smart building consulting. Don has worked with clients in hundreds of buildings including retail space, multi-family residential, universities, and large commercial office buildings. Ecorithm's True Analytics software is a scalable, cloud-based fault detection platform that improves building performance and empowers building operators' decision making.


---


[Click Banner To Learn More]
[Home Page] [The Automator] [About] [Subscribe ] [Contact Us]