---
Haystack Connect 2017

Call for Speakers is Now Open


John Petze
Executive Director,
Project-Haystack.org

The technical committee of Project-Haystack.org is pleased to announce that the Call for Speakers is now open for Haystack Connect 2017, which will take place May 8 – 10, 2017, at the Saddlebrook Resort near Tampa, Florida.

Haystack Connect is a bi-annual conference, and exhibition focused on interoperability and the interchange of data between smart devices, equipment systems and software applications. The 2017 event will be the third conference event organized by the Project Haystack community. Full details on the event, registration, and sponsorship can be found at https://haystackconnect.org/

One of the hallmarks of the conference is the quality of the technical program. Presentations focus on the real world challenges of integrating diverse systems and data and are delivered by individuals leading the effort to streamline data interchange through the use of Project-Haystack.org technology.

The technical committee is requesting proposals that address the following topic areas for the 2017 event including:
Data Modeling, Tools, Techniques
XaaS – Providing Data-related Solutions as Service

Analytics
Next-Generation Hardware – that includes native data modeling features
Data Visualization
Deployment and Management of Large-Scale Systems
Energy Applications including Demand Response, Load Management, and Distributed Energy Resources
Financial Results of Data-Driven Facilities Management
Security
The community that Haystack Connect serves is encouraged to share their experiences and submit abstracts for proposed presentations. The Call for Speakers is open until February 1, 2017. Abstracts can be submitted online at www.haystackconnect.org/call-for-speakers

The Technical Committee will inform speakers of acceptance by late February 2017.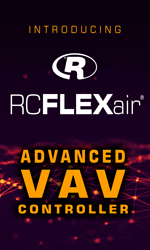 About Project Haystack

Since its formation in 2011, the Project Haystack Organization has grown tremendously providing the industry with an open-source, collaborative environment where people and companies work together to address the challenge of utilizing semantic modeling to streamline the interchange of device data among software applications.

The devices that make up the Internet of Things - automation systems, metering systems, sensors and smart devices - produce tremendous amounts of data. This data is very hard to organize and use across different applications because it is stored in many different formats, has inconsistent naming conventions, and very limited data descriptors. In essence, data lacks information to describe its meaning. And, without meaning, a time-consuming manual effort is required before value can be derived from the data.

To address this challenge, the Project Haystack community has defined an easy-to-use methodology to describe the meaning of data using a simple, extensible data-tagging approach and standard models for common equipment systems. The community-developed material includes detailed documentation describing the data modeling techniques, significant libraries of equipment models, and software reference implementations allowing software applications to easily consume smart device data that is marked up with "Haystack Tags." These data descriptors allow software applications to automatically consume, interpret, analyze and present data from IoT devices, smart equipment, and systems. More information about the Project Haystack organization is available at www.project-haystack.org.

John Petze is Executive Director of Project-Haystack.org, a 501C Corporation.



---


[Click Banner To Learn More]
[Home Page] [The Automator] [About] [Subscribe ] [Contact Us]