---
Big Building Data Brings New Opportunities for Commercial Buildings



From historical data to utility and resource data to the real-time sensor and other software data, analytics can reveal an array of valuable insights.



Will Coleman,
CEO,
Lucid


As the end of 2016 approaches, I see some forces converging on commercial buildings that are forcing owners, operators, solution providers, and users to rethink the future of buildings. I believe we're on the cusp of a new data-driven era where the deluge of data from utilities, IoT connected devices, and sensors, external and internal data sources, occupant feedback and much more are providing insights into operations, performance, and value that we have never seen before. These insights are enabling proactive owners to identify new savings, performance improvements, impacts on health and productivity, risks, and opportunities for value capture. This new era will usher in new levels of resource conservation, higher return on investment in the real estate sector, greater occupant satisfaction, and better buildings in general.

Consider this: As of the end of 2016, over half of the world's population lives and works in cities [1] and that trend is moving quickly toward 80% over the next couple decades. Commercial buildings represent over half of the built space and the majority of resource use in cities. Roughly 30% of all resources consumed by buildings are wasted amounting to over $50Bn in potential savings in the US alone.[2] The growth of cities is leading to a fresh look at how we design, build, and operate assets that may exist for hundreds of years.

Owners and operators are not only concerned with efficiency. New data is starting to show correlations between better operations, comfort, health, and productivity. Owners and occupants alike are highly focused on trying to understand and manage these impacts. The basis of these insights is the accelerating proliferation of building and occupant related data.

The data people need is often balkanized across old and new systems. However, we are seeing that through the centralization and normalization of data from thousands of sources, along with targeted analytics and visualizations, operators are uncovering valuable insights. In this new era, stakeholders for the first time have a complete 360-degree view of building performance. Forward-looking building operators are leveraging this intelligence to drive continuous performance improvements, increase occupant satisfaction, simplify compliance, make more informed capital decisions, and contribute to more efficient buildings, cities, and ultimately a healthier planet.

2017 is the time to put a building intelligence strategy in place. Here is why:

Buildings that benchmark their energy performance save an average of 2.4% in the first year, and as much as 7% annually by the end of the fifth year.[2]
Today, commercial buildings represent an estimated 30%-40% of energy demand in the U.S. and nearly $150B in annual electricity spend.[3]
Buildings managed via building intelligence are worth more and generate more revenue. They see improved Net Operating Income of +$3.11 per square foot and Increased asset value +$56.55 per square foot (average, across the U.S.). This trend is expected to continue with new standards for "building health" emerging and driving up building valuations.[4]
Finally, buildings that are managed via data see lower vacancy rates and premium rents as occupants are more engaged with the comfort and sustainability aspects of their workspaces.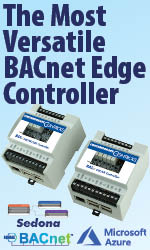 At Lucid, we believe that building intelligence starts with the ability to centralize all building data, regardless of the type or source. We focus on looking across portfolios of buildings because we have seen enormous value creation for owners and operators who have buildings with many different levels of data sophistication. From historical data to utility and resource data to the real-time sensor and other software data, analytics can reveal an array of valuable insights. Our BuildingOS platform is designed to do exactly that. In the last year, we've broadened our data integrations, expanded our analytics, and released easily to use dashboards that enable users across an organization from the basement to the C-suite to gain tailored visibility into their portfolio performance and collaborate across a common set of data with their team and with occupants.

In the future, we believe that big building data will become the backbone of connected buildings in smart cities. We are rapidly headed toward the world where building intelligence is expected. Buildings that fail to make use of their data will have higher costs, lower occupant satisfaction, higher vacancy, and lower value. We are at a tipping point for both technology and expectations, and the owners that start today will have a distinct advantage. It's going to be an exciting ride.

_____________________________
---
About the Author

Will Coleman is the CEO of Lucid, a provider of a leading building intelligence platform that gives building operators, owners, and managers essential data, analytics, and applications for improved building performance. Will has been involved in the building technology industry for over a decade as an investor and entrepreneur. He was a partner at Mohr Davidow Ventures and founded Onramp Capital. Will has worked with companies including Honest Buildings, Phylagen, Academic Partners, and GE. He has been a leader in clean technology innovation testifying multiple times before the U.S. Senate and Congress. At Lucid Will sees the opportunity to transform an age-old industry with technology. Will is on the advisory boards of the National Renewable Energy Laboratory, the Berkeley Energy & Climate Institute, and the Governing Council of the Wilderness Society. Will holds an AB magna cum laude from Harvard University, an MBA from the Haas School of Business, and an MS in Energy & Resources from UC Berkeley.



---

[Click Banner To Learn More]
[Home Page] [The Automator] [About] [Subscribe ] [Contact Us]