---
The "Swiss Army Knife" For Building Automation

BACeye 2.0 is a cross-functional tool that can be used to clearly visualise networks and quickly identify problems.



Nils-Gunnar Fritz
CEO,
MBS GmbH



Obtaining neutral information about data exchange in a BACnet network is not always easy. Especially if the various components have been supplied by different manufacturers. BACeye 2.0 is a cross-functional tool that can be used to clearly visualise networks and quickly identify problems. As a de facto standard, this compact tool by MBS GmbH in Krefeld makes the work of system integrators, commissioning engineers, plant operators and end users considerably easier.
Whether at airports, hospitals or office buildings – for professionally commissioning BACnet networks with multiple devices from different manufacturers, every technician dreams of a neutral tool with a wide range of possible applications that can be used right from the start to check whether a system has been set up as intended in terms of the type, number, names and functions of the data points, setting the necessary alarms, and much more. A neutral helper like this is also welcome once the system is up and running, e.g. when malfunctions occur between the central control system and the devices at field level.

Handling variety
As a leading international standard, the BACnet network protocol has already greatly simplified the exchange of data between devices from different manufacturers. But when inconsistencies arise in the network, diagnosis can be complicated and time-consuming – the variety of products and manufacturers in the world of building automation becomes a stumbling block. BACeye is an effective means of gaining neutral information on data exchange. Launched by Krefeld-based MBS GmbH in 2014, the tool can be used to handle a range of tasks in BACnet networks.
The current BACeye version is 2.0. Based on the BACnet standard in protocol revision 14, it establishes a direct relationship between field level and control technology. It covers the entire network with all its devices, visualising them in a clearly arranged manner corresponding to the BACnet structure and allowing users to access them easily. The properties of every device at field level can be displayed as a list that can be sorted as well as searched. Moreover, properties for each object can be both displayed and edited.
A single tool for a wide range of tasks
In addition to these basic functions, BACeye 2.0 also comprises other features for analysing BACnet networks; for example:
Communications can be recorded in packet protocols in order to log the read out and written values. These packet logs can be subsequently visualised with the appropriate software (Wireshark).

Data point lists can be generated as EDE files.

System-specific formatted data point lists can be exported.

Trend log data can be read out, displayed in list or graphic form and exported in order to document the exchange of information.

Schedulers can be graphically and clearly displayed and parametrised.

Object properties can be exported as a csv file, which can be opened using text or spreadsheet programmes.

The Back-up/Restore functions facilitate backing up and restoring data from BACnet devices irrespective of product.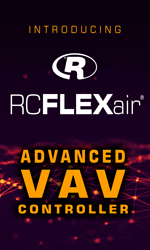 BACeye 2.0 is a unique cross-vendor tool. Previously, most manufacturers of building automation devices offered only tools developed for their own product lines, which therefore could not be used with other devices. With its neutral visualisation, the MBS tool has meanwhile become the de facto standard to such an extent that some manufacturers no longer offer their own developments – instead, they rely on BACeye.

Streamlined processes
BACeye was not designed for daily system operations; it is used for commissioning, maintenance, diagnostics and repairs. In short, the tool helps to identify problems. In contrast to the rather more abstract presentation in control technology, it provides clear and detailed information on relationships at field level. It can be used to accelerate the commissioning of BACnet networks, maintenance or diagnostic processes. If misunderstandings between different parties occur, the events can be neutrally displayed and, if necessary, documented.
In programming the tool, MBS focused heavily on the needs of its customers – some of whom consider this tool as useful as a Swiss army knife. Which is why they have become actively involved in its further development. The latest version, 2.0, is based largely on user feedback. BACeye is not just a by-product, but a sophisticated tool for building automation.

Customer feedback taken into account
And that will also be true in the future. More functionalities to enhance the tool are already in the pipeline. In developing BACeye further, MBS will continue to follow advancements in the BACnet standard, which is after all also constantly evolving. There will soon be options to generate or delete new objects, and a plug-in interface will facilitate the integration of other tools. Its customer focus will help BACeye win over all users and manufacturers who appreciate a compact, neutral tool in building automation.

A free demo version can be downloaded at www.baceye.com. Single user licenses for the full version can also be purchased there.


---


[Click Banner To Learn More]
[Home Page] [The Automator] [About] [Subscribe ] [Contact Us]