---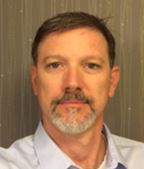 EMAIL INTERVIEW – Mike Ashworth and Ken Sinclair
Mike Ashworth, Regional Service Manager, Schneider Electric
As a Regional Service Manager for Buildings Field Services at Schneider Electric, Mike manages branch Service operations and business development activities for Schneider Electric for the West & South regions. Mike is responsible for developing, implementing, and monitoring all aspects of Service functions within the Schneider Electric Branch structure as well as implementing, developing Connected Services offerings to the Partner's in these regions. Mike brings twenty-one years of experience in Service & Service Management. He joined Schneider Electric in 2012 as the Service Manager of the Las Vegas branch. Shortly after Mike was promoted to the Regional Service Manager of the Western region, he was responsible for managing sales and operations of $6 million in BAS and Security. Prior to Schneider Electric, Mike was employed in various Service Management roles with multiple Las Vegas based companies. These include Data Processing Air Corp, South West Air, RLT Corporation and the United States Air Force.

---
Building Analytics Solutions

Building analytics is about building confidence.


Sinclair: What are the biggest data challenges that today's facility professionals' face?

Ashworth: Today's building management systems (BMS) gather an enormous amount of building data – too much for a facility manager to comb through on their own. But that data holds valuable information that can be used to significantly improve the energy and operational efficiency of a facility. The key is knowing how to glean insights from building data to identify facility issues and then develop an actionable plan of attack to address them. The BMS covers the first part of that strategy, but a more comprehensive, analytics-based solution is needed to turn big data into actionable intelligence.

Sinclair: Can you provide an overview of how building analytics solutions work?

Ashworth: Building analytics systems send information from the BMS directly to cloud-based data storage, where powerful analytics tools are used to evaluate building performance, identify any equipment and system faults and pinpoint specific improvement opportunities and recommended actions to reduce energy use and save costs. Customized reports and easy-to-understand graphics present areas of improvement that are prioritized and ranked based on projected payback and required up-front costs to achieve the most impactful remedies and energy savings for the institution. Facility managers can then select which projects they wish to take on based on existing budgets and priorities so they can use precious dollars wisely on opportunities that would most benefit the facility as well as occupant and tenant comfort.

Sinclair: What are some of the benefits that facility managers or building owners will experience by implementing building analytics?

Ashworth: Building analytics is about building confidence. It allows facility managers to dramatically elevate how they measure, understand and manage their facilities. Building analytics provide facility managers with the ability to optimize operations by making fact-based improvements that are proven to lower energy costs, extend equipment life and increase occupant comfort — making a positive and measurable impact on the bottom line. Automated fault detection and diagnostics for forecasting energy and cost savings are key elements of a building analytics approach. Instead of having to rely primarily on monthly checkups to track performance, comfort levels and energy and maintenance data, building analytics automatically analyzes the spaces' data every five minutes. This information enables proactive building maintenance while ensuring persistent energy efficiency, which could result in significant ongoing energy and cost savings. In many instances, building analytics services pay for themselves in a short period of time.

Sinclair: What are some of the ways that building analytics can be used to reduce energy costs within facilities?

Ashworth: Building analytics solutions can be used to reduce energy costs within a facility in multiple ways. One example is by measuring building occupancy. Energy is often wasted when temperature set points do not take building occupancy into consideration when determining heating and cooling needs. It may seem obvious to give the HVAC a rest in a business setting after 6 p.m., but this can become challenging in a larger business facility with multiple buildings or floors. Building analytics allow facility managers to acknowledge instances of waste so that temperatures can be adjusted accordingly to ultimately save energy consumption and costs. Are the larger conference rooms only used for the bi-annual meeting? Then there is no need to waste money on heating and cooling the rest of the year.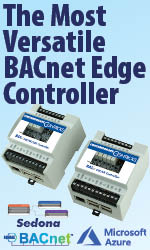 Sinclair: What kind of facilities would most benefit from implementing a building analytics solution?

Ashworth: Most facilities would benefit from implementing a building analytics solution. However, larger facilities would benefit greatly from the energy and cost savings aspects associated with adding a building analytics solution to their facilities management strategy. Hospitals, college campuses, corporation headquarters, shopping malls and more have under-utilized square feet that they are likely losing money heating and cooling. Also, the larger and more complex the facility, the harder it is to stay on top of all maintenance and repair needs. A building analytics solution would be able to identify and prioritize maintenance projects, delivering further positive impact.

Sinclair: Can you share an example of an organization that has successfully implemented building analytics?

Ashworth: One of my favorite examples of building analytics in action is the Shedd Aquarium in Chicago, Illinois which houses 32,500 creatures in 1.5 million gallons of water. A facility this size (a whopping 480,817 square feet) requires a lot of energy. We partnered with Shedd Aquarium to install a complete building analytics solution as part of an effort to cut down on the aquarium's energy consumption.

The project began by installing a monitoring-based commissioning system throughout the aquarium including 4,500 monitoring points. These monitoring points correspond to HVAC zones, air handling equipment and extensive heating/cooling systems, including dozens of pumps, fans, heat exchangers and hot/cold water systems. Information from the data points is collected and pushed to the cloud-hosted building analytics solution every five minutes for systems modeling. From there, building analytics pinpoints the root cause of any problems and identifies opportunities for cost avoidance and energy savings. The solution delivers the right information to the right person at the right time, enabling more informed decision-making. The return on investment was immediate, with building analytics creating $8,363 in energy cost avoidance in just the first two months of implementation. Going forward, Shedd Aquarium will continue to monitor and recommission equipment based on prioritized actions associated with measurable ROI.


---


[Click Banner To Learn More]
[Home Page] [The Automator] [About] [Subscribe ] [Contact Us]