---

EMAIL INTERVIEW – Christine Boles and Ken Sinclair
Christine Boles, Smart Building Solutions Director, Intel
Christine Boles is director of smart building solutions for the Intel Internet of Things Group (IoTG) and is responsible for leading large, global, cross-functional product development teams from concept to product launch. (Intel Blog)

---
The Future of Smart Buildings

The vision of a smart and connected future where systems and objects around us seamlessly predict and respond to consumer needs is already driving IoT adoption in many areas.


Sinclair: What is Intel doing to drive the IoT future of building automation?

Boles: In October, Intel announced the general availability of the Intel Building Management Platform (Intel BMP), originally announced at IBCon in June. Intel BMP, integrated with CANDI PowerTools, is designed to help small and medium sized buildings become smart and connected with the help of Intel partners like CANDI, Advantech and Microsoft.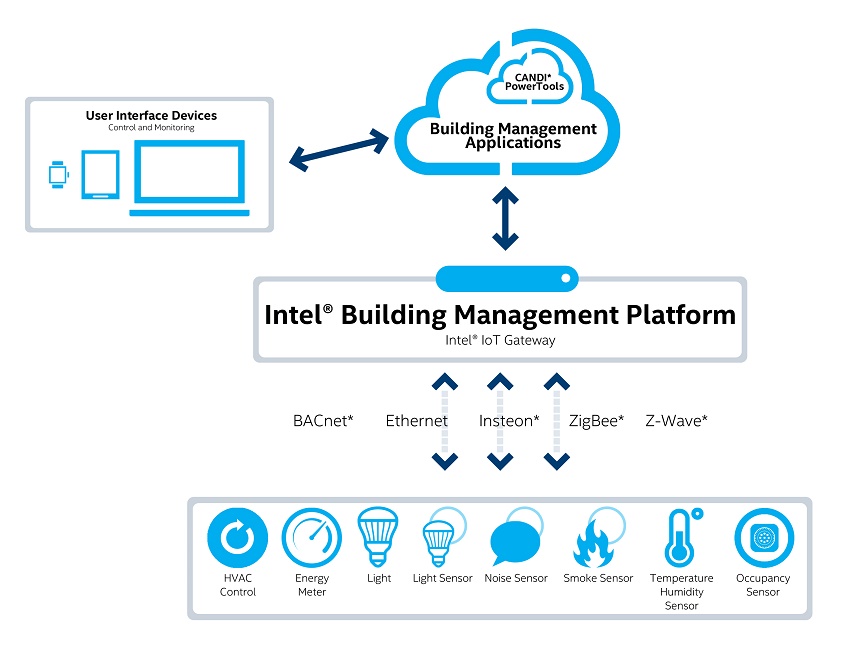 Intel BMP provides a foundational platform to connect disparate building equipment and devices to cloud-based services and applications by retrofitting legacy systems with sensors, allowing them to avoid a costly "rip and replace" approach. Once building systems are brought online, Intel BMP provides a secure way to deliver real-time data to cloud-based building management interfaces like Lucid BuildingOS®, offering actionable data insights that can reduce operating costs and increase building efficiency.

With the capability to connect key building assets including HVAC systems, lighting controls and electrical meters, building managers can reach the ambitious sustainability goals driving smart building and smart city development.

Sinclair: Not all businesses have the resources to make a big investment. How might a small or medium-sized business adopt smart building technology?

Boles: We've specifically built Intel BMP to deliver smart building solutions for small and medium-sized buildings. These building owners have typically found building management systems costly to deploy, and with Intel BMP, we wanted to simplify the deployment from building management application providers, with a trusted and secure foundation. As mentioned, we also designed the platform so that it can work with existing legacy systems, which can save smaller businesses from wasting budget.
Sinclair: What other factors will contribute to the growth of smart buildings?

Boles: Competition and tenant demand will be a major factor in the push toward smart buildings. The vision of a smart and connected future where systems and objects around us seamlessly predict and respond to consumer needs is already driving IoT adoption in many areas. As that vision becomes clearer, commercial building tenants will expect their environments to become smarter as well, creating an additional incentive for building owners to upgrade or extend their building management systems.
Smart building features like customized temperature controls and location services for finding parking spaces and available conference rooms, and optimized workflows through the building space will make commercial buildings more attractive to potential tenants, offering more value to building owners.

Sinclair: Do you see any potential issues of concern on the horizon?
Boles: As with all IoT systems, the push-pull of building an open but secure platform remains a key challenge. For a solution to work, it needs to be able to work with a variety of different systems, as well as adapt to the needs of the owner or manager, but have security built in to provide that peace of mind.

Intel BMP uses McAfee Embedded Control software to enforce system integrity and prevent against threats and attacks. The platform communicates with a cloud service used to remotely maintain the software with over-the-air protocol drivers, critical security patches, and other updates, so it's kept up to date.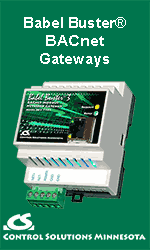 Sinclair: Where do you see IoT for smart buildings going in 2017 and beyond?
Boles: Across the globe, we're seeing aspiring smart cities place a strong emphasis on limiting the effects of climate change through increased energy efficiency and reduced carbon emissions. According to Gartner, smart commercial buildings will play a major role in helping smart cities reach their sustainability goals, representing more than 50 percent of IoT installed bases in smart cities by 2020.
Commercial buildings with integrated building management systems enabled by IoT technology give building managers more control over lighting, heating and cooling systems, which currently account for 60 percent of a building's energy consumption. The data insights provided in an affordable manner by smart building solutions empower building managers to reduce energy consumption for their properties by up to 50 percent.

We expect that adoption of smart city and smart building technology will rise together, as benefits like reduced operating costs and increased energy efficiency become more apparent in the next few years.

---

[Click Banner To Learn More]
[Home Page] [The Automator] [About] [Subscribe ] [Contact Us]