---
Mobile Network Operators (MNO) & Building Automation

Are Mobile Operators Eyeing Building Automation as their next M2M Vertical - You Can Bet on It!


Therese Sullivan,
Principal,
www.buildingcontext.me
Video link at end of article

Contributing Editor

February is the month of the Mobile World Conference, held annually in Barcelona, Spain, so it's an appropriate moment to consider how Mobile Network Operators (MNO) might view building automation as a growth area for their businesses. Building operators are being pitched a multitude of cloud apps accessed by mobile devices for energy management, lighting control, physical security, etc. MNO's are going to play a role in delivering these applications. But, will it be a matter of providing 'dumb' air waves and pipes? Or are MNO product and service contributions going to be more central and significant to the value chain?

Carriers have pushed into new businesses like cellular M2M (machine-to-machine) networking services, in part to compensate for the business revenue they've lost to Internet companies providing instant messaging and voice-over-internet protocol (VOIP) calling for free. The business case in M2M for the MNO is easy to make: they might only be able to charge pennies per connection for an M2M deployment — compared to an Average Revenue Per Connection of up to $50 for person-to-person — but, the high volume of connections and low bandwidth requirements justify their costs in maintaining the back-end system for application development partners. That's how it has worked in the industrial verticals the MNOs have targeted thus far like utilities, transportation, automotive and consumer electronics. Building automation is next.

While not growing as fast as earlier predicted, cellular M2M has been a good business for MNOs. According to Informa Telecoms & Media (ITM), 315 million public cellular M2M connections will be deployed by 2015, generating $12.81 billion in mobile network revenue. There have been some significant deals, like General Electric contracting with AT&T to build out its industrial internet and Tesla working with TeliaSonera in the Nordic and Baltic countries and with AT&T in North America for its M2M Connected Car services.

MNO executives are sizing up the opportunity of selling M2M cellular services to their building owner and operator customers. Moreover, they are thinking about how M2M could help them compete for enterprise customers against other carriers in their regional markets as well as globally. They are looking to partner with application developers - and the building automation vertical is very attractive, as Automotive, Fleet Management and Smart Grid verticals are already crowded.

A game changing product that exemplifies such a partnership is Intellastar's portal services and the InferStack IoT software suite bundled with a family of Intellastar platforms. Debuting at last month's AHR Conference in New York City, Intellastar (formally SMARTCom) is offering remote commissioning and monitoring of a BAS system based on competitively priced data plans that leverage the global M2M cellular networks of partners like Verizon Wireless and Vodafone. The InferStack IoT software suite is designed to monitor and control heating, ventilating and air conditioning (HVAC), energy, lighting, video security, fire, and other functions, for a single building or a whole campus/enterprise. Intellastar's VPN portal service allows its customers to host their own VPN for real-time management of their cellular resources (modems and data plans). Intellastar also provides flexible plans where a typical systems integrator can roll multiple years of cellular coverage into a single payment to make budgeting for projects simpler to quote.

Due to the large volume of connections - every ballast in a building for a lighting control application, for example - a device connectivity platform is often needed in M2M deployments. These wireless systems enable the remote, automated provisioning of each connection, then fault monitoring and policy management over the active life of the connection. The Intellastar family of platforms performs this role. Other providers are Jasper Wireless and Ericsson. (Ericsson provided this technology in the winning 2013 TM Forum Smart Grid Catalyst project that involved remote equipment monitoring.)

Intellastar platforms offer integrated 3G, WiFi, Bluetooth 4.0, 802.15.4 and various wired connector ports, thus eliminating connectivity and network challenges, allowing for automated fault monitoring, and greatly simplifying IT network policy management requirements. Intellastar and its partners have also placed an emphasis on enhanced IP security by integrating a physical security chip – Trusted Processor Module (TPM) in every Intellastar platform.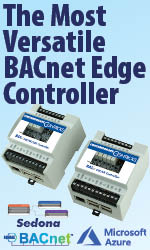 Another relatively new business for telecom carriers and cable companies is home automation. You would have to be living an unplugged existence to have missed the recent advertising blitz for AT&T Digital Life and Verizon Home Monitoring and Control, and Comcast's Xfinity Home. MNOs and their telecom carrier parent companies can be powerful marketing partners! Google-Nest will be going up against these brands to capture its share of the connected home market. Another notable fact: Google has also recently launched an Internet infrastructure business known as Google Fiber. In select U.S. markets like Kansas City, Missouri, and Provo, Utah, subscribers can get gigabit-broadband and TV service - and soon Nest home automation services - all from Google. Google has become a carrier to improve its competitive position in the Connected Home and, more generally, the Internet of Things.

As with the Connected Car, Connected Home and Smart Grid markets, mobile network operators have a valuable role to play in bringing more cloud services to the commercial buildings industry. Yet, an M2M backend network is not worth much without an Application Development Community with deep understanding of the connectivity needs of the vertical market being targeted. So 2014 should bring many partnership opportunities between MNOs and systems integration and existing Building Automation industry companies.
Want to know more about Therese? view this ControlTrend video
http://controltrends.org/2014/02/therese-sullivan-talks-smart-buildings-google-and-system-integration/

Therese Sullivan Talks Smart Buildings, Google, and System Integration February 13, 2014 by Eric Stromquist Why did Google really buy Nest? What skills does the controls system integrator of the future look like? Who will win the race to the large space

---

[Click Banner To Learn More]
[Home Page] [The Automator] [About] [Subscribe ] [Contact Us]