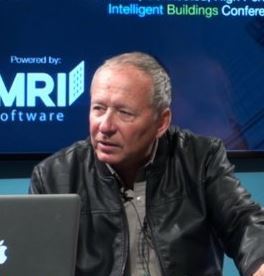 Satisfaction and Productivity of corporate assets, "their people," is an ongoing dynamic survey of human cognition's that is creating new performance metrics from the data from our buildings. We are all struggling to develop mushy measurement methods of cognitions of well-being, satisfaction, stress, innovation and contribution to corporate purpose. Of course, comfort both temperature and lighting need to be provided as basic services with expected energy efficiency.
Our five education sessions at AHRExpo this year in Vegas and the further discussions with industry thought leaders allowed us a better understanding of our mission to be the Catalysis / Harbinger of The IoT Future of Building Automation.
There is an information storm blowing, the constant IoT rain pouring from the cloud, the accumulating self-learning puddles on the edge and occasional showers from the traditional Building Automation industry.
It is a major concern that people assets in our buildings are not presently satisfied or as productive as they could be. To crack this nut, I believe we need to start with the process to get the cognitions of these assets. Neither Satisfaction or Productivity are easy to define and involve obtaining deep knowledge of each assets personal self-esteem, well-being, stress, innovation level and contribution to corporate purpose.

We have never before had a direct feedback path from occupancy assets, but we now have a start of a feedback loop weaved around social media, video analytics, and smartphones interactions.
Only a few adventurous folks have entered into this new frontier. Some of the problems of the complexity are how do we communicate in the language of satisfaction? We cannot connect these human assets to a wire and use a protocol like we do most of our sensed variables. Will we have these valuable people assets talk to with Alexa? or will they "hey Google" their wishes? will they text us? email us? cut us some slack? Yes, we will likely need to support all these methods as they reflect the individual's personality.
There are some interesting developments occurring with video analytics tracking Human emotion as an IoT telemetric value. This YouTube, Understanding emotions using the Google Vision API - Office and Smart Buildings gives you a quick insight.
This month's article From Data to Insights speaks well to this, with yes we have an app for that. The future workplace will leverage advanced technology to understand, predict, and accommodate employees' preferences.
Please join our mission and help create satisfaction and productivity as the new measured variables. Create a change in thinking and attitudes that focuses on these new values including the budgets to support and the resources to execute.
This article also speaks well to the changes that are rapidly falling on us.

Alexa – Make My Building Run Better! All devices installed in a building, such as boilers, chillers, generator sets, electric sub-meters, pumps, VAV controllers, fire panels, etc. should be smart and have their own individual cloud points-of-presence and applications, just as consumer devices do. - Varun Nagaraj, President, CEO, Sierra Monitor Corporation
We have a great collection of articles and interviews for February speaking well to our IoT future.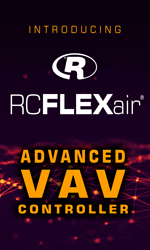 As always this new issue is a nest of great articles, columns, reviews, new products, interviews and of course the steady stream of news depicting our rapid evolution and journey to "Openness."

Tell all our sponsors you saw their ads on the AutomatedBuildings.com web-site and thank them for supporting your free access to evolving Automated Building Industry information. Click on their ads and view their valuable products and services. Please review all Our Sponsors.

The news just keeps flowing through our web-site, and RSS feeds daily, and of course the only way to find what you are looking for in the vast quantity of information on our site is with our site search engine http://www.automatedbuildings.com/search/sitesearch.htm

As always lots of new products, plus be sure to check our event calendar to see the number of events we have in our future.


---


[Click Banner To Learn More]
[Home Page] [The Automator] [About] [Subscribe ] [Contact Us]