---

The building sector is described by incoming administration insiders as a core element of their new energy independence and global warming initiatives.

Thomas Hartman, P.E.
The Hartman Company
On January 20th, the US starts a new chapter in managing energy. The building sector is described by incoming administration insiders as a core element of their new energy independence and global warming initiatives. And well it should since the building sector is by far the most wasteful of all of the major energy use sectors in the US today. But while this unbridled energy waste offers an enormous opportunity to reduce energy use, it also represents a daunting challenge because despite the many claims, virtually all energy reduction initiatives associated with the building industry have so severely underperformed that there is an absence of any reliable existing policy or program structure upon which to build the sound and scalable initiatives needed for a more energy efficient future for buildings.











With the myriad of conflicting interests and viewpoints, and a whole gamut of expensive but ineffective efforts given life through the flawed policy decisions made over the last decades, the entire building industry is in a big mess in so far as energy efficiency and performance is concerned. Combine this with the currently prevailing attitude that any and all present economic activity must be preserved in these hard times; it will be very difficult to shut down the many unsuccessful energy efficiency initiatives under way. But that is the essential first step in developing the new policy direction that can foster bold initiatives of the scale that really are capable of reaching the achievable.
I am buoyed somewhat by statements from Obama watchers who say both the intellectual capacity of the team being assembled for this work, and the policy processes that will be used to guide the development of energy policy are unprecedented. Itís possible this much admired group really is able to clear itself of all the misinformation, unsupported claims, and downright lies that seem to live on in this industry in order to create new, smart, and effective policies that extract us from our current quagmire and succeed in stimulating economic growth while building important new infrastructure and meeting this administrationís goals for the environment and energy independence.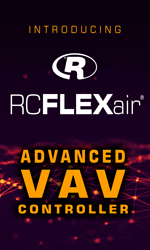 Those of us who work regularly with energy technologies know all of this is technically possible, but we also know the simple straightforward policy necessary for such an important transformation to be successful is elusive at best and especially difficult in the current fragmented and contentious industry setting. I cannot pretend to know what the federal policy must look like that will unify actions at all government levels toward such a new and effective direction, but we are reaching some understanding that the policy needs to redirect the focus and place building owners/managers in the forefront of responsibility for the performance of the facilities they own and manage; and with performance standards by which each facility can be assessed. And then it is up to the industry players, architects, contractors and engineers, utilities, governments, and industry associations/service groups, to support owners with technology, services, and incentives that make it possible to meet and maintain those ultra-efficient standards with cost effective building and equipment improvements.
This is all easy to say but will be a complicated and difficult challenge for the new Obama administration to get accomplished at the needed scale. Letís keep our fingers crossed that this administration has the wherewithal to really meet this challenge with bold, effective new policy and commitments necessary to succeed. If it does, we must also remember that it will require a similar transformation of nearly everyone currently working in the industry. But such a wide scale transformation is being shown more each day as a scientific and economic imperative to maintain the fundamental ecology of our planet and the quality of our lives. We should all hope for the new US administrationís success in instituting change and be ready to make the adjustments required in our own businesses and careers when it comes.
---


[Click Banner To Learn More]
[Home Page] [The Automator] [About] [Subscribe ] [Contact Us]