---
| | |
| --- | --- |
| Across My Desk | Ken Sinclair, Publisher |
Every month there is a blizzard of information contained in the emails and newsletters that cross my desk on their way to AutomatedBuildings.com. Some of this information is not in the form of any type of content we can publish but I feel I should share with you these snippets, blog bits, and url links that are about to fall off my desktop.
Top Ten Tech Trends for 2012. Touch computing New input methods will be the dominant trend of 2012. Tablet computers such as the iPad might seem like a nice alternative to desktop and laptop computers, but I believe they're more than that: They're replacements. Just as the command line (remember that?) gave way to graphical user interfaces, so the mouse will be superseded by touchscreens.

Gesture recognition software installed inside - will "read" your moves and execute appropriate commands, without any need for physically pressing any buttons.
http://www.eweek.com/c/a/Cloud-Computing/IBMs-Top-5-Predictions-for-Smarter-Buildings-for-2012-178228/
As the world population hit 7 billion this fall and a growing number of people flock to cities, creating smarter, more sustainable cities will be critical. The first step is to create smarter buildings, the cornerstones that...

On October 19, 2011, DOE recognized the 2010 version of ASHRAE/IES 90.1 as the new national energy standard. By October 18, 2013, all states in the United States must put in place a commercial building energy code at least as stringent as the ASHRAE/IES 90.1-2010 energy standard, or justify why they cannot comply.
A focus on "Green Button" U.S. CTO Aneesh Chopra launched an initiative at GridWeek in September encouraging industry leaders to provide standardized information to energy consumers. In an effort to drive innovation, Chopra's challenge has already sparked preliminary applications – all created in less than two weeks. See live application demo from Green Button round table on Dec. 7: http://www.grid-interop.com/2011/#videos
Successful design and specification of integrated systems requires knowing the goals, selecting the correct approach, creating a defined design and specification, and working with experienced contractors who can implement the systems to achieve the desired result.
Crestron iDock for the iPad with Bri-Tech's Symbiant Home Automation software.

A new import buffer using the oBIX communication protocol now enables TEAM customers to connect with mechanical and electrical systems as well as applications, such as Building Management Systems (BMS), anywhere in the world. This connection enables the download of data directly into the TEAM Sigma software. Metering and sensor data from buildings and process control systems can be utilised for more detailed energy management, highlighting cost saving opportunities and identifying waste.
Edge Innovation Drives The Internet of Things... Wide adoption of smart devices and systems will take time, but the timeline is advancing thanks to improvements in underlying technologies. Advances in wireless networking technology and the greater standardization of communications protocols, particularly for hybrid networked environments, make it possible to collect data from devices and sensors almost anywhere and at any time. Ever smaller, lower power silicon chips for this purpose are gaining new capabilities, while costs, following the pattern of Moore's Law, are falling. Massive increases in storage and computing make number crunching possible at very large scale and at declining cost.
The use of Internet Protocol (IP), or networking, is commonly associated with convergence. In this article, Markus Lahtinen of Lund University's LUSAX project, contends that the shift to network-enabled "intelligent" security components which increasingly have better computational and memory capacity has a significant impact on the present and future dynamics of the security industry, whether it be in the realms of digital video surveillance or electronic access control.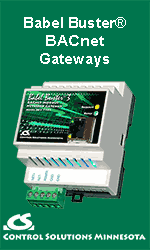 It is not just our industry connecting to other communities it is also other communities connecting to our building industries see these examples; Bing Maps venue maps now feature nine largest US malls, 148 total – CLICK HERE TO VIEW.
Last December we introduced detailed shopping mall maps. Since then, we've been adding more mall maps every week. In fact as of this post we've finished more than 148 malls in more than 20 states -- including the nine largest enclosed malls by square feet in the US.

And this just in: New Version of Google Maps Brings Indoor Floor Plans to Your Phone New Version of Google Maps Brings Indoor Floor Plans to Your Phone. These evolving concepts are huge and will for sure connect to our dynamic building data because they can. This forces us to make ready, understand evolving IT standards and decide if we will allow connection to energy data, environmental impact data, occupancy, comfort performance data, etc.
For the SkySpark community the December issue of the Insider newsletter is now available. This issue focuses on technology -- specifically the new features, Apps and tools

Project Haystack Community Tackles Chiller Plants, Electric Meters and Tools to Simplify Tagging with Various BAS Systems – Over 100 Industry Experts are Actively Contributing to Building an Open Source Data Modeling Standard – Join the process! One of the challenges in managing and analyzing data from equipment systems and smart devices is to be able to interpret its meaning. Today most operational data has poor semantic modeling and requires a manual, labor-intensive process to "map" the data before analytics can begin. Standard naming conventions and taxonomies can dramatically reduce the costs of preparing data for analysis.
Project Haystack is an open source initiative to develop naming conventions and taxonomies for building equipment and operational data. The project defines standardized models for sites, equipment, and points related to energy, HVAC, lighting, and other systems.
The haystack community is actively developing models for major equipment systems and tackling other challenges to make it easy for control system data to encapsulate its meaning. Please consider joining the effort – its open to everyone. The standards process is moving forward every week!

---


[Click Banner To Learn More]
[Home Page] [The Automator] [About] [Subscribe ] [Contact Us]