---
The US Home Automation Market is up for Grabs in 2013

The winners will be the ones that can offer the seamless end to end experience across all services in the home and deliver to the consumers what they have come to expect from the likes of Apple.



Allan McHale,
Director,
Memoori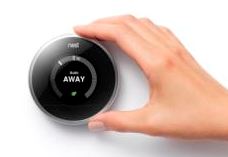 Home Automation and Energy Management has failed to get off the ground over the years after many false dawns. But during 2012 Home Automation and Energy Management have moved forward and the interfacing of these services within the wider Home Area Network looks set to become the major synergistic force in the future as it lowers costs and improves operational efficiencies. The US home automation market is now up for grabs and the winners will be the ones that can offer the seamless end to end experience across all services in the home and deliver to the consumers what they have come to expect from the likes of Apple.

Vineyard Power on Martha's Vineyard, the island off of Massachusetts' Cape Cod, is involved in a pilot program with GE, utilizing GE's Nucleus energy management system and the company's Brillion smart appliances. The Nucleus energy management system passes the regional wholesale electricity pricing information to the GE smart appliances, and they can delay a cycle, depending on the cost of energy at the time. This will reduce the home owner's energy bill and the utilities can shave down peak demand. So in this case the Internet is replacing AMI (Advanced Meter Infrastructure) smart meters, through a home area network that is connected to the Internet and save the electrical utilities a lot of investment dollars.

In addition the whole-house energy management systems with possible tie-ins to other systems such as security, lighting control, HVAC, motorized shading and home control and automation, looks very appealing. Where smart meters are already installed they could communicate pricing and other signals directly to smart appliances but this is now looking to be an expensive solution.

Home energy management systems could also offer homeowners further options, such as more sophisticated levels of pre-programmed preferences than are more likely to be possible via basic smart meter-to-smart appliance connections. For example, whether to turn on an appliance might be dependent upon not only a signal being received from the utility but on the amount of energy that has already been consumed in a home that day, week or month.

It would appear that few electrical utilities are interested in using this alternative; they want to be assured that they can count on what they regard the proper responses to control and balance demand which they can achieve through the smart meter solution. However now that they have invested billions of dollars in smart meters it's hardly surprising that they are not keen to embrace the IP-based energy management system which appears practical, and should be a more cost efficient solution. Nevertheless they are now seriously investigating how they could receive energy consumption data from HAN so that they could get better data on which to operate demand response programmes. One way or another they are going to be obliged to interface with EMS and HAN in domestic buildings.

On the supply side of home automation and energy management, despite the many failures over the last fifteen years, there is now a strong belief that through interfacing with smart grid together with improved energy efficiency through these controls, will deliver savings that will provide a satisfactory return on the investment. This has given rise to a significant renewed interest in HAN, where we are now seeing a plethora of new companies setting up and no shortage of interest from the investment community to supply funds.

In addition to GE, Honeywell have announced a supply agreement with EnergyHub, a leading home energy solutions provider. Honeywell will integrate EnergyHub's technology into its energy management product portfolio, providing consumers with a robust set of tools to simplify their management of energy and control costs in the home. Given that Honeywell is one of the world's leading suppliers of domestic environmental controls, Energy Hub is making sure by this move that it has in place strong channels of distribution.

iControl and uControl have entered into a definitive merger agreement. The merger combines the two US market leaders in broadband home management, and promises to deliver a best-in-class solution that includes interactive home security, energy management and home health care solutions to broadband service providers, home security companies and utilities.

The combined company has launched commercially with several service providers and will announce additional deployments in the near future. They sensibly have decided that the time has come to share research and marketing costs. Various estimates of the US market put it at around $36m but growing at 56% CAGR. We believe that this market size figure is too conservative, but it does show that this business is still in its embryo stage. More recent 'guesstimates' puts HEMS reaching 28 million households by 2015 and generating $3 billion in revenues by 2014.

Energy efficiency company OPower raised $50 million in a third round financing, jointly led by Accel Partners and Kleiner Perkins Caulfield & Byers and more recently have formed an alliance with Honeywell. OPower is a rather special company for it is active across Smart Grid and energy management and also is a software-as-a-service provider. Last year Grid2Home, founded in 2009, a developer of smart energy software, announced it had completed a $4m round of seed funding, led by Granite Ventures. Home security start-up Alarm.com raised $136 million for its connected home services this summer, marking one of the biggest investments in the smart grid sector so far this year, and home-security-plus-third-party-solar player Vivint was bought by private equity firm Blackstone Group for $2 billion in September. So through M&A, alliance and invested capital the home energy hardware and software business is rapidly developing.

As far as the Security industry is concerned irrespective of whether the smart meter or energy management system provides the interface they can be connected immediately to their existing clients and provide a seamless service.
In the last month utility SCE launched a smart-meter-to-home program that further tests the boundaries of the smart grid by enlisting home security company ADT as a partner. The utility will use its SmartConnect meter platform, which provides customers a link to its AMI network, to enable its meters to beam data directly to customers of ADT's Pulse platform the security giant's move into broader home automation and connectivity services. The platform pulls all that data back up to the cloud, where it can provide Web and mobile interfaces so for existing Pulse customers, getting real-time home energy usage data from the utility will now be as simple as calling or going online.

ADT has built its platform in partnership with iControl, the Palo Alto, Calif.-based startup that's raised more than $100 million, most recently with a $50 million Series D round last summer. Investors include Cisco, Comcast Ventures, Intel Capital, Charles River Ventures, Kleiner Perkins' iFund, Rogers Communications and Tyco International, the parent company of ADT. ADT Pulse uses Z-Wave wireless to connect its in-home devices, although iControl recent merger with uControl, uses ZigBee.

ADT-iControl collaboration is just one of many taking place between retail and telecommunications providers and start-ups with technology to manage wireless networks and consumer interfaces in the home. Lowe's is working with U.K. start-up AlertMe, EcoFactor is working with Comcast, and iControl is partnered with Time Warner Cable, while AT&T and Verizon also have their own home automation offerings.

As the utilities smart meters programmes are rolled out many will start pilots to integrate their energy efficiency and demand response programs with third parties. Big-box stores and Telco providers will then start their huge marketing budgets to sell connected home services of which energy will play one part. This combination was never possible in the past and it should get the business off the ground and well into orbit. The security industry will play a vital part growing this massive business opportunity.


---


[Click Banner To Learn More]
[Home Page] [The Automator] [About] [Subscribe ] [Contact Us]