---
How Home Automation may transform Building Automation

While Nest is focused on the residential and light commercial space, it is not unreasonable to expect to see similar technologies in future commercial products.


Paul Ehrlich, Ira Goldschmidt & Angela Lewis
Building Intelligence Group

January Issue - Column
The greatest risk and potentially greatest benefit to any industry is disruptive technology. There are many examples of this such as the impact of e-mail on the sales of fax machines and on the postal service, or of music downloads on the sales of CD's, cassette tapes and record albums. Disruptive technologies often provide improved performance and lower costs, largely obsoleting older and more mature technologies.

Building Automation is an example of a disruptive technology, largely making older electronic and pneumatic controls largely obsolete and providing better control and management at the same or lower costs. So what is the next disruption coming in this area? There are several areas that we have been tracking, including the use of low cost network technologies and influence from consumer technologies including home and automotive automation. We have seen the use of network technologies become fairly common in BAS systems, as most systems use web browsers and network communications as standard. However Internet enabled thermostats and light switches are not yet readily available.

The broad advent of low cost, high performance, home automation systems has always been one of the largest risks to the commercial building automation market. After all, if you can have an inexpensive home system, moving it into the light commercial space is fairly easy and moving into larger buildings is not an enormous stretch. Unfortunately home automation has been slow to evolve, in fact I was at a conference on home automaton years ago and heard the quote "it is the next big thing and has been for the last seven years." Now it appears that this may all be changing due to the introduction of a new product from a Silicon Valley startup called Nest Labs.



An Apple alumni involved with the design of the IPOD started Nest Labs, and this is evident in the attention to design of their first product the Nest Thermostat. This simple looking thermostat offers a clean user interface and remote control through a web browser or smart phone application. I was recently talking to a client about updating their building automation system, only to have him pull out his phone and explain how the new system needed to work like his Nest Thermostat at home. He went on to explain how you can readily change setpoints, schedules, and even view usage from anywhere.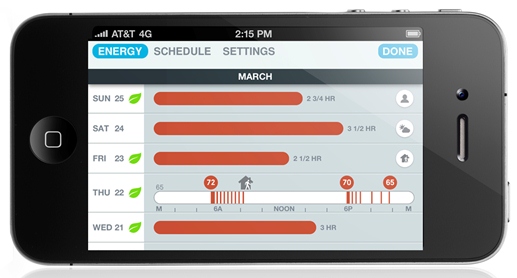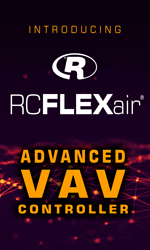 Recently I installed one of these devices in my home office and I realize that this may very well be the genesis of the next disruptive technology for commercial building automation. It is a relatively inexpensive product, with great user interface, and built in wireless networking. Not surprisingly the new product from Nest (Generation II) works with multi-stage units and could readily be applied to light commercial projects. While Nest is focused on the residential and light commercial space, it is not unreasonable to expect to see similar technologies in future commercial products. Perhaps the age of Internet enabled thermostats is not all that far out after all!


---
About the Authors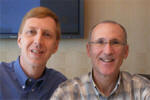 Paul and Ira first worked together on a series of ASHRAE projects including the BACnet committee and Guideline 13 – Specifying DDC Controls. The formation of Building Intelligence Group provided them the ability to work together professionally providing assistance to owners with the planning, design and development of Intelligent Building Systems. Building Intelligence Group provides services for clients worldwide including leading Universities, Corporations, and Developers. More information can be found at www.buildingintelligencegroup.com We also invite you to contact us directly at Paul@buildingintelligencegroup.com or ira@buildingintelligencegroup.com

---


[Click Banner To Learn More]
[Home Page] [The Automator] [About] [Subscribe ] [Contact Us]