---
"Where is the center of gravity?" The question gave everyone pause at a recent Smarter Cities roundtable discussion held by the Silicon Valley Forum. It contained the embedded metaphor that clouds of data are amassing around our existing buildings and cities forming a vortex-like swirl of innovation opportunities. When sufficient gravitational force is present, there will be a fast inversion and we'll all come out on the other side living and working in intelligent buildings, driving fully or semi-autonomous cars, all powered by the fully-operational smart grid. But, where is the center of force? Municipalities and regional governments? Telecom carriers? One or more vertical markets like energy, healthcare, transportation? Real-time data analytics applications are gaining momentum along each of these vectors. However, the winner-takes-all dynamics of network-dependent markets makes people think hard about who will 'own' new data and what data will be most highly valued.

Context drives the type of personalization that users expect in tomorrow's smart cities and smart buildings. Developers can build powerful apps, given access to realtime data streams that pull together context like who is the user, where is the action, and what is the environment. Today's building management systems are in the sweet spot when it comes to inside context like temperature, lighting, electrical load, water supply, door locks, elevator status etc. Also, they can monitor and aggregate any energy data whether its grid-supplied or from wind turbines and solar panels. A platform like the Tridium Niagara framework can be programmed to affordably monitor any number points and move the data to an analytics program for value creation. Splunk, BaseN, SAP, IBM and others offer visualization and analysis software. A longtime leading figure in the Building Automation Industry and current Honeywell Vykon Director, Ed Merwin, explained in a recent interview, "Tridium was designed to move the right data, to the right person, at the right time. Somewhat like the iTunes platform, Tridium is simple to design for and is attracting an app development community among master systems integrators that want to knit various systems together. They are moving Tridium deeper down to the device level and pushing it up much higher into the enterprise. More and more, you'll download the Niagara app you want, and it will work when you plug it in."

The value of context and personalization doesn't stop at the edge of a building or campus, however. A featured project at the roundtable discussion was IBM's work with San Paolo, Brazil, on a real-time data analytics platform for forecasting floods and managing related emergencies. In its half-decade of use, the prototype was extended to collect and analyze more weather, traffic, police and other urban data so that city leaders and first responders could make better decisions. Today, the IBM Intelligent Operations Center (IOC) is a product sold to cities around the world for real-time visualization, monitoring and analysis of data from urban systems. Notably, IBM also markets building energy optimization and facilities management (Tririga) platform solutions. It's not unlikely that the IOC will soon include apps to mine a combination of urban data about traffic and police reports along with real-time in-building and/or on-campus occupancy data to improve the efficiency of emergency response teams, for example.

Another company mining urban data is Streetline, a developer of sensor-enabled applications to ease the task of finding a parking spot. Drivers save time and gas when they are directed to open parking via a Streetline app on their smart device, and Streetline's customers — a growing number of cities, airports, universities and private garages around the world — benefit from increased parking revenue. Mobile telecommunications carriers like this type of app because it increases demand for realtime data and is an ideal fit for additional services, like paying for parking through your smart phone.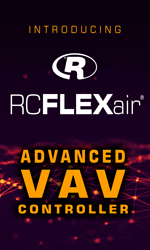 As far as the telecom industry striving to be the center of gravity for all things smart, the carriers are very focused on improving their geo-location services and thus their role in bringing physical places into the digital world. The carriers want to offer geo-location inside smart buildings as well as on the street.

A case can also be made that users are the gravitational center of Smart Cities and Smart Buildings. Consider the Comfy app from newcomer Building Robotics: Accessible from a smart phone and compatible with most existing HVAC and management systems, Comfy lets office workers dial up warm or cool air, while its machine-learning capability collects and analyzes usage patterns and feedback. Certainly it's a boon when users provide realtime information and context themselves.

Providing a note of caution, Jaron Lanier, author of "Who Owns the Future," warns that the people doing the free sharing are undervaluing their contributions. He talks of 'Siren Servers' who, at very little cost to themselves, end up owning huge stores of personal contextual data that they can resell. He's just one of the voices pointing out that the public's varied desires and expectations regarding convenience, security and privacy need to be debated to control all these forces of gravitational pull.

This entry was posted in CONTENT MARKETING, NEWS and tagged Social Media, Content marketing, Energy Efficient Buildings, Building Automation, Big Data, Facilities Management, Cloud Computing, Internet of Things on by therese554.

---

[Click Banner To Learn More]
[Home Page] [The Automator] [About] [Subscribe ] [Contact Us]