---
Realcomm/IBcon Silicon Valley Recap



Measuring momentum in Intelligent Buildings awareness




Therese Sullivan,


Principal,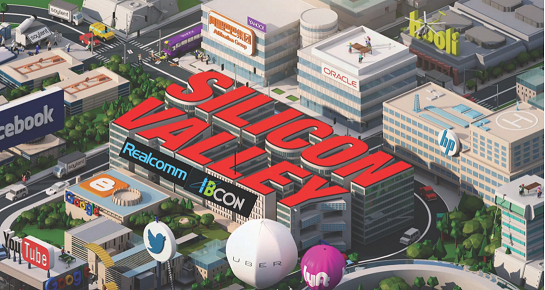 As a Silicon Valley local, I was asked multiple times during last week's Realcomm/IBcon conference in San Jose whether I was a fan of HBO's Silicon Valley TV series. Of course, I am! Anyone following the show knows that the latter part of the Season 3 storyline hinges on the right metric to gauge the success of a software app. For, the fictional Pied Piper app, the choices were number of New Downloads (NDs) versus Daily Active Users (DAUs). That got me thinking about the right metric for measuring momentum in Intelligent Building awareness. Is it the number of new faces drawn to this 18th annual event – ie, the NDs? Or the number of exhibiting companies and session speakers that come back every year – ie, the Smart Building industry's DAUs. In either case, Realcomm/IBcon 2016 Silicon Valley set new records.
I started noting all the new people and some new metrics at the Smart Building Integrator Summit, one of the eight pre-conference events. Jacob Jansen, managing director of HC RT of the Netherlands and a member of the InsideIQ Building Automation Alliance, presented on The Edge' office building in Amsterdam. The Edge' is widely recognized as a world-leading project in sustainable design and incorporates a Schneider Electric Smartstruxure backbone to connect systems and people.


According to MSI of The Edge, even today's most advanced Smart Building is far from the full potential of the embodied concepts. He estimates that, if Smart Building innovation were a journey from Amsterdam to Rome, we're approaching the city of Cologne right now. 'All roads lead to Rome,' whether you are driving toward a building with the greatest comfort, operational efficiency or micro-grid capabilities. For one description of what it will be like once we get there, listen to the interview with Terry Casey of Intellastar. Tune to about minute 4:30 when he says 'Hey, as a control engineer, this is going to be fun!'

Looking back at The Edge design-build cycle, Jansen offered these six success factors:
Include all partners from Day #1 of the project, especially your master system integrator and IT/data specialists
Build on a single IP backbone
Put the data in the cloud for easier collaboration and highest security
Deploy a wireless sensor network that will support a full range of location services
Make it easy: A single app for all occupant services for the whole building
Aim for continuous performance improvement guided by data analytics that pull in historical data, real-time data and predictive algorithms
That list was a stage-setter for the rest of the Integrator's Summit, and the breakout sessions over the next two days of the conference.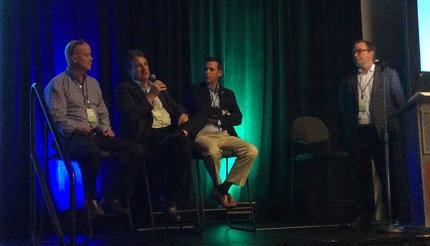 Another 'new face of the Master Systems Integrator (MSI) was Paul Maximuk of Ford Land Energy, his first time at a Realcomm event. Paul's big challenge at Ford has been converging all of its facilities globally onto one standard app for energy reporting and continuous performance improvement. He combines equal parts Facilities and IT know-how and gave some sage advice when fielding Panel Moderator Scott Cochrane's question "How are we screwing up the world with the IoT?" Maximuk replied "We can give a lot of data to a lot of people that don't need it. Plan for the possibility of a malicious insider. Assign access levels to data. As a general rule, share only enough information for each employee or partner to do their job. And no shadow IT! All new solutions need to be run through IT processes."

Maximuk and his team at Ford as well as Jansen and The Edge project team won Digi awards this year. Another winner was Massachusetts Institute of Technology (MIT) in the category of Most Intelligent College Campus. MIT has relied on Clockworks™ from KGS Buildings for realtime monitoring and automated FDD since 2010. You can see the full video of the award ceremony here.
Pook-Ping Yao of Optigo Networks addresses how to securely integrate building services on an IP backbone network at the Integrator Summit pre-conference.

In the category of familiar faces, John Petze of SkyFoundry gave an overview of Smart Building and IoT topics and vocabulary, including the Project Haystack meta-data tagging methodology. One of his messages is that a comprehensive IoT data strategy needs to support analytics performed at the "edge" as well as at the cloud. This message was underscored on the expo floor where the EAC – Energy Analytic Controller line from BASSG, the Iotium iNode, the Intellastar family of T-Star Controllers, and the Dell Edge Gateway 5000 Series were all demo-ed. Lynxspring was showing its Edge Data Pump for Haystack as well as its JENEsys Edge controllers.
Better cross-discipline knowledge on the part of the MEP engineering firms that spec IoT was another common topic at the Integrator's Summit. Towards this goal, the Realcomm/IBcon 2016 organizers extended invitations to a number of prominent engineers this year. David Kaneda of the Integral Group, presented on the topic of Net Zero design. He owns and helped to design Silicon Valley's first Net Zero Energy project over a decade ago. Now Integral Group's global network of engineers has provided building system design and energy analysis services for some of the most energy-efficient and sustainably built projects on the planet. Kaneda went to the Intelligent Buildings Boot Camp chaired by the Intelligent Buildings Ltd team on Pre-conference Tuesday and spent a lot of time visiting all the booths at the Expo. His question: "Where are all the other engineers?" I think we will see more MEP firms at future RealComm/IBcon events.

Some of the most active of the Smart Building industry's DAUs were the team from Hepta Systems. Jason Houck and Etrit Demaj of Hepta were on the stage moderating and presenting on topics from IoT for Buildings, Smart Sporting Venues and a deeper dive into Data Platforms. They brought the message that systems integration should be on a single IP network and the user experience should be accessible under a single pane of glass. You can watch the demo they showcased on the expo floor in this interview with the father-son team.

Ken Smyers moderates the panel on HVAC and the Connected Integrated Building with Lindsay Baker of Comfy, Matt Eggers of Yardi, Kevin Facinelli of Daikin, and Gary Kohrt of Iconics.

A motivator that reaches exaggerated levels in Silicon Valley, and at Realcomm/IBcon, is FOMO, Fear of Missing Out. (FOMO drives the plot line in the HBO series this season) There is so much going on at once! The organizers have eased the anxiety by incorporating a TV station, so we can catch some of what we missed and review what we liked later on YouTube. Realcomm's Gerry Katzman and the ControlTalk team have done an outstanding job of interviewing. Josh Bradshaw also covers the conference and some of the Friday building tours on his blog worktechwork. You should ease up on the FOMO and watch all of the great recordings from Realcomm/IBcon 2016 and plan to attend in 2017.


---


[Click Banner To Learn More]
[Home Page] [The Automator] [About] [Subscribe ] [Contact Us]