---
Edge-Analytics Sensors For Smart Buildings



Smart sensors are crucial devices for enabling next-generation building automation, providing the actionable data that optimize building operations, conserve energy and boost workplace intelligence.





Itamar Roth,
Chief Business Officer,
PointGrab

With the mainstream adoption of IoT impending in almost every conceivable location, buildings too are becoming increasingly connected. Office spaces and commercial buildings are positioned to be connected through a network of IoT smart sensors that will help facility managers save time and money by improving space utilization and business performance. Smart sensors are crucial devices for enabling next-generation building automation, providing the actionable data that optimize building operations, conserve energy and boost workplace intelligence.
Today's sensors produce rather elemental data that are limited in providing the critical insights needed to properly optimize building management systems. These sensors primarily provide data on humidity, occupants' presence, temperature and lighting. While valuable, this data doesn't enable deep insight into the building's occupant behavior, such as location, posture and position. In order to fully automate a building management system, managers must be able to determine the behavior of occupants within a space. The ability to capture valuable data on how and where occupants use a building requires a transformative sensor technology in building automation.
Who is PointGrab
PointGrab is an Israeli-based company with deep roots in computer vision. Founded by pioneers in ultra-precise computer vision technologies, and originally created for human-machine interfacing, PointGrab executives saw the opportunity to apply their knowledge and company for extensive growth in the building automation market. The founders immediately saw the limitations associated with today's sensors and knew that their technology would assist building managers in overcoming them. The company took their proven computer vision technology and applied it to building sensors with the idea to provide a deeper level of intelligence.

CogniPoint™ Edge-Analytics Sensor
With the advent of its CogniPoint edge-analytics sensing solution, PointGrab is fulfilling its mission of enabling truly intelligent buildings and highly effective building management systems by providing visibility into occupants' behavior and space utilization. The immediate benefits of this technology are significant, including highly accurate detection levels, ease of scalability, adaptability to future feature enhancements, and affordability, by using low-cost processors.

What CogniPoint Does

The CogniPoint sensor is a miniature network-connected sensing device, running state-of–the-art deep-learning algorithms on a low-cost embedded ARM-based processor. It is primarily designed for indoor occupant analytics and energy savings in commercial buildings, providing unprecedented precision in the detection of occupants' locations, count, and movements, as well as precise reading of ambient lighting and motion sensing.
Consistent with edge computing approaches, the CogniPoint sensor can work as a standalone device or be incorporated into other devices such as thermostats or lighting fixtures. It is an intelligent building sensor that performs all analytics internally, so images are never stored or transmitted over the network, fully protecting occupants' privacy.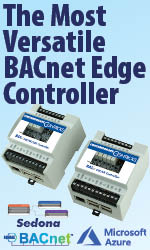 Due to its processing capability and architecture, CogniPoint can also function as a sensor hub, controlling other sensors measuring temperature, humidity and more. PointGrab's management software package aggregates the data from the individual smart sensors, monitors and maintains sensor operations, and delivers the information to various building systems including lighting, HVAC, safety, security and facility management.
The valuable information it provides for smart buildings is applicable to numerous use cases, such as:
Office Space Management –detects desk position and occupancy in real time and provides precise utilization data to desk booking systems
Energy Saving - provides reliable data about occupants' presence, count, positioning, and light distribution sensing, to enable significant energy savings in lighting and HVAC systems
Staff Planning – enables cleaning and maintenance optimizations
Retail Analytics - provides a precise understanding of shoppers' activity including traffic, paths, display attention and dwell time to improve retail optimization
Workspace Planning - enables customers to optimize space allocation based on utilization analysis
Occupant Safety - aids in the detection of a person who has fallen down, stopped moving for a long period of time or is moving erratically, and can signal an alert
The PointGrab CogniPoint edge-analytics sensor is genuinely disruptive to the building automation market in that it easily and affordably provides unprecedented levels of actionable information about occupants, dramatically reducing building operational expenses and significantly enhancing workplace intelligence.
---
About the Author
Mr. Itamar Roth brings more than 15 years of start-up experience in the fields of business development, marketing and product with in-depth focus of embedded systems and imaging solutions to the PointGrab team.

Prior to PointGrab, Itamar led marketing and product management for the enterprise division at Anobit (acquired by Apple) and managed the professional services both at TransChip (acquired by Samsung) and at the Samsung Israel R&D Center.
---

[Click Banner To Learn More]
[Home Page] [The Automator] [About] [Subscribe ] [Contact Us]