We need to recalibrate while preparing for the next decade 2020, when we said the world would change, it will but we need to make it happen now.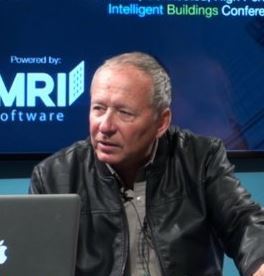 Just returned from an extremely successful https://www.realcomm.com/ in Nashville in which Recalibrate was the theme. I learned lots and I am still convinced that we are Becoming the Internet of Things and most of what we do not know revolves around our evolving new identities as walking and talking IoT.

My many years in the building automation industry has taught me when recalibrating a deep knowledge of what we are recalibrating and a history of the past is very important.

Definition of recalibrate. transitive verb. :to calibrate (something) again … these systems gradually drift off course so that the navigator periodically needs a fresh point of reference to recalibrate the navigation system.

With a plethora of enterprise software platforms and new connection standards like 5G CBRS presented at the event, we are reminded of the dot-com days of radical change.

Can so many platforms exist without dot-crashing? Hard to say as these platforms require an amazing community of practice to be successful which has more value than the actual platforms. Maybe a better way to view each platform is as a community of practice COP, not a software identity in this manner I feel success can be achieved using the COP that created that platform. It is not the secret sauce of the platforms but the people that bring the solutions and structure and never before done features. When they are removed the platform value is questioned.

Be sure to read our complete review Recalibrate for 2020 Vision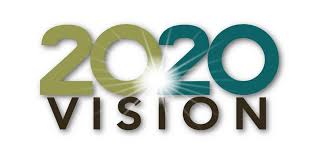 It provides an amazing capture with opinion and observation of the event in Nashville but several recalibrations with their own accounting of https://www.realcomm.com/ have come in since this review was completed. A few highlights are listed below,

Re-calibrating since Attending 2019 Realcomm|IBcon Eric and I thought it was the best conference yet -- because the focus of the 2019 Realcomm|IBcon Conference nailed every important trend that we are experiencing and tracking in our HVAC and BAS worlds. -Ken Smyers, Control Trends
Discuss Realcomm/IBcon The exhibiting numbers shows us there is now a "critical mass" in smart building solutions that we did not have even 5 years ago. - Tom Shircliff and Rob Murchison, Intelligent Buildings, LLC
A Realcomm 2019 Retrospective Several years on, how Realcomm/IBcon has evolved - Pook-Ping Yao and Monica McMahen, Optigo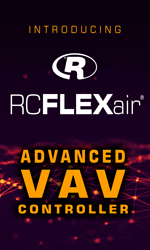 An amazing amount of new articles and interviews in our 2020 July issue,

This new issue is a the start of our 2020 vision with great articles, columns, reviews, new products, interviews and of course the steady stream of news depicting our rapidly evolution and journey.
Already we are planning our 8 + education sessions for https://ahrexpo.com/ 2020 in Orlando Feb 3 to 5

Tell all our sponsors you saw their ads on the AutomatedBuildings.com web-site and thank them for supporting your free access to evolving Automated Building Industry information. Click on their ads and view their valuable products and services. Please review all Our Sponsors.

The news just keeps flowing thru our web-site, and RSS feeds daily, and of course the only way to find what you are looking for in the vast quantity of information on our site is with our site search engine http://www.automatedbuildings.com/search/sitesearch.htm

As always lots of new products, plus be sure to check our event calendar to see the number of events we have in our future.


---

[Click Banner To Learn More]
[Home Page] [The Automator] [About] [Subscribe ] [Contact Us]