---


INTERVIEW – Pook-Ping Yao and Monica McMahen
Pook-Ping Yao, CEO, Optigo Networks
Monica McMahen, Director of Marketing, Optigo Networks
---
A Realcomm 2019 Retrospective

Several years on, how Realcomm/IBcon has evolved

After eight years attending Realcomm, Optigo Networks has seen a real evolution in the conference. From conversations to conference attendees, Optigo CEO Pook-Ping Yao shares the most notable differences that he's seen at Realcomm 2019.

Monica McMahen: How have you seen Realcomm change over the 8 years you've been attending?

Pook-Ping Yao: Well, first off, it's ballooned in size. Realcomm had fewer than 1,000 attendees when I first started attending; this year there were about 2,500. I'm not sure how many vendors there were, but it must have quadrupled. And the number of CIOs and CTOs from property owners and developers has grown significantly. We've also seen more non-traditional building people entering the world of Realcomm: people who were pure IT are coming to give talks on cybersecurity and educate the OT community, and it's great to see that cross-community engagement. Before, there were no venture capitalists who really paid attention to Realcomm, but more VCs have started coming. That supports innovation across the board, in buildings and in the companies and startups developing new technology.

Something I'm happy to see hasn't changed is the sense of community. Even though the conference has grown, there's the same camaraderie that I've always seen at Realcomm. I look forward to this conference every year, seeing good friends I met in year one. Now we're just welcoming more people into the fold.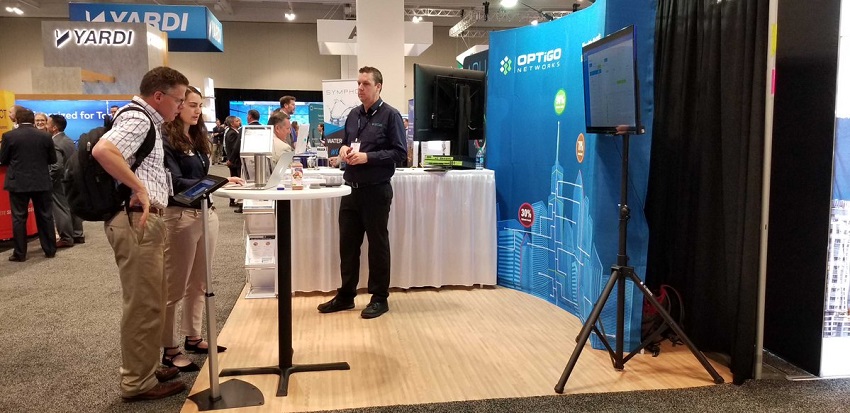 Monica McMahen: What has it been like being part of that evolution?
Pook-Ping Yao: Speaking frankly, I'm proud of it. We came in as a young company, pushing the importance of an OT network. We've been in a position of educating the industry for a long time, and this year it felt like everything clicked. People didn't just agree on the necessity of an OT network; they were talking about best practices, how to implement it, ways to build cutting-edge systems that delight their tenants. It's been amazing to help establish this new attitude towards operational technology, and it's always exciting to see the new innovations coming out of the building industry. I still look forward to Realcomm every year.

Monica McMahen: This year we were involved in the Realcomm pre-conference Higher Ed Summit. What conversations were happening there, that were different from Realcomm/IBcon?

Pook-Ping Yao: The conversations around colleges and universities are so different and specific. They have research labs with unique needs like temperature and humidity requirements, where a fraction of a degree of change could ruin valuable research.

A lot of people don't realize how operationally self-sufficient post-secondary institutions are, as well. Colleges are a complete ecosystem, often with their own energy production, powerplant, and grid control. Cities have to worry about waste, but most cities don't produce their own energy; many colleges do.
Most colleges have a more aggressive greenhouse gas plan, carbon neutrality plans, and many have done away with their coal plants and are now running on natural gas or moving to renewable energy. How many cities do that?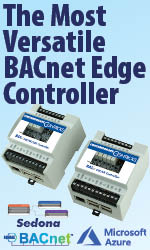 Monica McMahen: What were some key takeaways for you at Realcomm this year?

Pook-Ping Yao: I noticed a few big things at the conference this year. First, small innovative companies are creating highly specific, niche offerings. That was very interesting to see, especially since a lot of big, multinational companies weren't at Realcomm this year. Will we see more consolidation and partnering with these smaller, forward-thinking companies?

I also saw the importance of looking outside the US for innovation in the smart building industry. That was especially noticeable in the session around innovation in China, which unfortunately a lot of people missed.

I felt like the conversations around innovation at Realcomm had really matured over the years. There was less "fluff" and more in-depth, technical debate about how to implement all these great ideas. I really saw that in understanding of the Internet of Things and cybersecurity. Cybersecurity in particular became a conversation six or seven years ago, and people really get the significance of it now.

Monica McMahen: What should people be talking about more at Realcomm?

Pook-Ping Yao: I'd like to see more conversations about getting women and young people in the building industry. How can we engage a greater diversity of people and perspectives? That is a discussion in the industry, but we need to find a way to move the conversation along to real suggestions and possible solutions. I think the first step would be to highlight women and young up-and-comers in the industry at conferences like this.

Thank you to Realcomm for another wonderful conference! As always, we look forward to the next Realcomm/IBcon.


---


[Click Banner To Learn More]
[Home Page] [The Automator] [About] [Subscribe ] [Contact Us]