---

Efficient, Mobile, and Environmentally Friendly

David Knight,
Sales/Marketing Rep
Tero Consulting Ltd.
"My facilities personnel are busy people. They need to be out in the field getting work done … not sitting in front of a computer."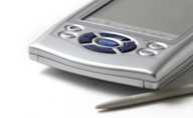 This familiar complaint has been repeated by my many facilities managers for quite sometime. Their plea for help usually goes unanswered like someone yelling into a canyon and hearing the echo of their own voice.

But, thanks to advances in Computerized Maintenance Management Software (CMMS) technology, maintenance professionals are able access their work database from anywhere, using their BlackBerry®, cell phone, laptop or other mobile device.

Web Work by Tero was one of the first true web based CMMS systems. The advantage of a web based CMMS system is that it can be accessed anywhere. No software installation is needed. All that is required is an internet connection and the user can login to their database from the office, home, or another city.

Web based CMMS systems can be installed on either the client's internal server or it can be hosted by the CMMS provider. The second option is known as an ASP (Application Service Provider). For an ASP system, the customer doesn't require any servers to run the application or the associated license costs for databases, network and security software. Also, with an ASP system, no IT staff or resources are required. The customer is only responsible for their internet connection. All other IT requirements are managed by the CMMS provider that is hosting the system.

The inherent web programming in web based systems such as Web Work enables remote devices such as laptop computers, BlackBerry®, or cell phones to connect via the internet in real-time to the CMMS central database. So, maintenance professionals working out in the field can have immediate access to the following features:
Receive, review and modifying work orders

Record asset data from anywhere around the globe

Recall critical asset information in real-time

Review, order & monitor inventory and spare parts data

Monitor project status and material or labor assignments

Update field personnel in real-time

Automatically record time and materials utilized

Collect data and create reports
This technology also enhances a company's ability to manage assets in multiple locations with one fully integrated CMMS solution that ensures maximum efficiency of labor, equipment and asset management.

Aside from allowing maintenance professionals to work more efficiently out in the field, there is also an environmental benefit to using remote CMMS technology as it creates a paperless work environment. It is no longer necessary to print all assigned work orders. All daily work requirements can be stored and managed through the user's mobile device. There is also a significant reduction in travel time between the job site and the central office or remote spare parts location.

With the advancement of web based CMMS technology, maintenance professionals everywhere are now able to leave the confines of their stationary computer and work in an efficient, mobile and paperless real-time work environment.


---


[Click Banner To Learn More]
[Home Page] [The Automator] [About] [Subscribe ] [Contact Us]