---
Every month there is a blizzard of information contained in the emails and newsletters that cross my desk on their way to AutomatedBuildings.com. Some of this information is not in the form of any type of content we can publish but I feel I should share with you these snippets, blog bits, and url links that are about to fall off my desktop.
The Internet is a big, big, big place. Marc Petock Vice President, Marketing, Lynxspring, Inc. Top LinkedIn Group Contributor Here's the live infographic, go get mesmerized for a minute or two.
Energy Management Software Meets Building Intelligence, Energy Solutions and the Smart Grid Author: Ray Pustinger, President, Enerliance & Director of Business Development, Yardi Since the 1980s, waves of innovative energy efficient equipment have rolled through commercial real estate. The initial thrust focused on retrofitting such big-ticket assets as lighting, magnetic ballasts, constant speed motors, pumps and fans, restroom fixtures and even glass to consume fewer resources. Subsequent efforts involved occupancy/vacancy sensors, exotic light sources like LED and induction, behavior modification and ever more stringent codes and standards.

Why the BAS of the Future Will not Have Controllers I'm gonna tell it to you straight, BAS controls are changing! Multiple technology systems have gotten away from the proprietary controller model and if buildings are ever going to be truly intelligent than BAS systems need to do the same.
Discussions around the topic "Open Building Automation Systems (BAS)" have been under the spot light for some time now. Things have changed and progressed, as a result we have come a long way from those olden day's highly proprietary systems; but are we there yet? This is more relevant and has high impact particularly on the organisations with large property portfolios and centralised facility management.
Value of using commercial, off-the-shelf (COTS) mobile devices for situations like these: • Remotely accessing equipment • Commissioning and maintaining systems • Providing inexpensive machine operator interfaces But is this move to mobile a disaster waiting to happen or the future of automation?
"Intelligent Buildings and Big Data" There is a consensus in the industry, that the proliferation of intelligent devices and internet technologies has created an exponential increase in the volume, velocity, and variety of data. This phenomenon is commonly referred to as 'Big Data'. Current data management systems are not capable of processing this new influx of data, and as a result companies are forced to ignore the majority of the data available. The goal of this research is to examine new tools and resources that can help companies filter, analyze, and use Big Data collected from intelligent and integrated buildings. Leveraging Big Data will enable a better understanding of customer behaviors, competition, and market trends. Research on utilizing Big Data from building systems is crucial to staying competitive in this dynamic connected marketplace. A detailed Research Prospectus is available upon request.

The Inside of Buildings Becomes the Focus of Cellular Industry Author: Jim Young, Co-Founder & CEO, Realcomm The conversation about DAS and In-Building Wireless has been going on for about a decade. The core issue is quite simple: does your mobile device work when you are inside a building or deep in a parking garage? The biggest point of contention has been based on financial investment—not technology. Who should pay to make sure the phone works, the carrier or the building owner? This debate has been going on for a very long time.
Smart Building Certification The certification process is available to any project seeking recognition of a building that provides the owner and occupant with the ability to proactively monitor, manage, and maintain all aspects of the building that impact operations, energy, and comfort. The certification process is initiated by the Building Owner or Developer. SBI does not proactively seek to market certification. Certification is not about the amount and type of technology in a building but how it is utilized to promote long-term efficiency, conservation and sustainability.
Active lighting demand response involves acting upon the capability to specifically reduce load during peak demand periods or periods of high pricing (economic demand response) or upon utility request during times of grid stress (emergency demand response). This capability requires the ability to measure lighting load at any point in time, accept a utility signal to start, stop and measure a load shed event; and temporarily reduce lighting load by a significant amount while respecting occupant lighting needs. While it's possible to manually shut off non-critical loads, automating the process and incorporating dimming can be more reliable and less disruptive.
The Role of Energy Managers Is Changing: Are You Prepared? The changing energy management landscape has created the opportunity to use less and save more, but it's also made energy management a much more complex job than even a few years ago. Energy and facility managers are being pushed to reinvent themselves in an era when many believe asking for help is tantamount to losing their jobs.

Social networks are in the news these days with claims and questions about "viral" reach, crowd sourcing, and community building. But Evan Mills, founder of the Lumina Project at Lawrence Berkeley National Laboratory (Berkeley Lab), has found a way to successfully harness the power of social media for his cause.

Industrial automation industry exploring and implementing IoT By Bill Lydon The idea of the Internet of Things (IoT) has been creating a great deal of excitement in the computing and communications industry for some time. Currently, the industrial automation industry is starting to explore and implement IoT concepts and technology. Other terms related to these concepts are machine to machine (M2M), Internet of Everything, Internet of Things, and IP (Internet protocol) to the Edge. Kevin Ashton, a British technology pioneer, is generally attributed with inventing the term "the Internet of Things" in 1999; although the concept has been discussed in literature since at least 1991.
12 min TED talk good big picture of what we are all doing. Love that it is by an ecomist I love the clarity a great TED talk brings. It helps bring focus on what it is we are actually doing with our part of the next revolution.
The Building Efficiency for a Sustainable Tomorrow (BEST) Center supports publicly-funded 2- and 4-yr. colleges with programs in heating, ventilation, air conditioning and refrigeration (HVAC/R), controls, building automation, and energy/facilities management. Sponsored by Advanced Technological Education grants from the National Science Foundation, this national collaborative promotes state-of-the-art building technician education and dissemination of the latest research, technology, and industry collaborations in energy efficient buildings
The Energy & Environment Expo 2014 (17–19 June 2014, ExCeL London) addresses the challenges of sustainable energy supply and usage. Visitors to the EnOcean Alliance stand M1645 can experience batteryless wireless sensor solutions that help to monitor and to significantly reduce energy consumption in buildings. The technology's uniqueness is the energy harvesting principle that enables sensors, switches and actuators to operate without batteries. This offers high installation flexibility and comprehensive monitoring with minimal maintenance required. On the stand, Pressac Communications and EnOcean will highlight their latest product developments. EnOcean will present energy harvesting wireless components, alongside demonstrations of the Pressac Sensing range of energy monitoring devices from Pressac Communications.

The Business of LED Lighting in Buildings 2014 to 2018 Now in it's 2nd Edition, This Report is the NEW 2014 Definitive Resource for LED Lighting Market Research & Investment - supports millions of data records, enabling deeper integration with third party systems such as license plate recognition and electronic point of sale.
In May 1999 members of the following associations founded KNX Association cvba:EIBA ( European Installation Bus Association) EHSA (European Home Systems Association) BCI (BatiBUS Club International) The Association is the owner of the Worldwide STANDARD for Home and Building Control: KNX and also the owner of the KNX trademark logo worldwide. KNX Association is a non-profit-oriented organisation governed by Belgian Law. Members are manufacturers developing devices for several applications for home and building control based on KNX like lighting control, shutter control, heating, ventilation, air conditioning, energy management, metering, monitoring, alarm/intrusion systems, household appliances, audio/video and lots more. Next to manufacturers also service providers (utilities, telecom, ...) can become a member of the KNX Association.
The study, Behavioral Strategies to Bridge the Gap Between Potential and Actual Savings in Commercial Buildings, conducted by the California Air Resources Board and the University of California Davis, recommends that future building energy use research include building operators, who are in an ideal position to help shape and vet solutions.

Raspberry Pi and EnOcean Internet of Things Pack Since the Raspberry Pi was introduced in 2012, it has taken the world by storm, revolutionising the fields of electronics education, project development and rapid prototyping. Now the Raspberry Pi is ready to embrace the Internet of Things with the addition of the EnOcean Pi and EnOcean Sensor accessories.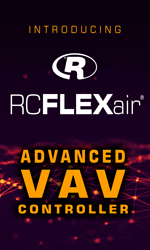 EnOcean Pi is a wireless module which connects to batteryless EnOcean modules that are powered by energy converters that use mechanical motion, light or temperature differences as an energy source. This allows for maintenance-free sensor and actuator solutions that provide the necessary data for intelligent control. Developers and OEMs can easily design low-cost gateways for embedded Internet of Things applications, such as smart home solutions. Instead of developing new products from scratch, developers can use the EnOcean Pi and Raspberry Pi to create a ready-made smart home box, which can process and visualise data from batteryless wireless sensors and provide central control of a wireless connected house. Other applications are gateways for cloud services or low-cost building automation with an interface to all EnOcean-based solutions.
CABA Announces 'Intelligent Buildings & Big Data' as 2014 Landmark Research Manager's Choice George Grimes Business Development Manager at Continental Automated Buildings Association (CABA)
Australia's entrepreneurs and businesses are increasingly making their fortune from technology and digital services.

---


[Click Banner To Learn More]
[Home Page] [The Automator] [About] [Subscribe ] [Contact Us]